Estimated read time: 2-3 minutes
This archived news story is available only for your personal, non-commercial use. Information in the story may be outdated or superseded by additional information. Reading or replaying the story in its archived form does not constitute a republication of the story.
Coming soon to Utah's main road: a high-tech express lane where you pay to drive just by driving there.
Right now, single drivers wanting to use the carpool lane on I-15 have to pay for a monthly pass. However, soon they could be able to pay per use with a little high-tech help.
Currently, you can buy a pass for $50 that allows you to drive in the HOV lane. But soon a new system with a computer chip embedded into a sticker you put on your windshield will charge you for each mile you drive in the express lane.
Cathy Cutler, an Electronic Tolling Manager, says, "If you feel it, there's a little chip inside there. That'll be read by these transponders that'll be overhead every so often at every ingress and egress location."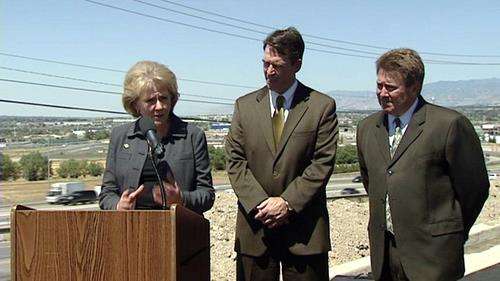 For each mile or so, you'll get charged a certain amount, based on traffic congestion. A similar system, costing roughly 10 cents to a dollar a mile depending on road conditions, already exists on a toll road in Orange County, Calif.
U.S. Secretary of Transportation Mary Peters says, "So if more traffic gets on it, it begins to slow down, the price goes up, [and] fewer people get on. And basically you can keep the facility free flowing. By doing so you can get significantly more traffic through the lane configuration than you otherwise could if it were constantly breaking down."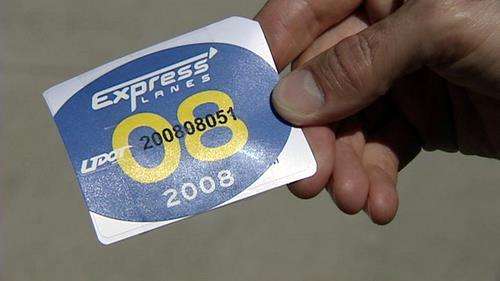 Will it be a revenue generator? Perhaps say transportation officials, though the main point, they say, is to get more people to use the carpool lane and make the drive home quicker for everyone.
"Right now we've got 1,700 monthly customers," says Utah Department of Transportation (UDOT) Executive Director John Njord. "I'd love to see it be 17,000."
Many of the details of this $10 million program are still being worked out. It's expected to be up and running by the fall of 2010.
E-mail: jdaley@ksl.com
×
Related links
Most recent Utah stories