Estimated read time: 2-3 minutes
This archived news story is available only for your personal, non-commercial use. Information in the story may be outdated or superseded by additional information. Reading or replaying the story in its archived form does not constitute a republication of the story.
People undergoing treatment for mental illness are dying prematurely in epidemic proportions. The stats are so alarming, Utah is adopting new monitoring guidelines to redefine the definition of wellness and recovery.
Recovery from mental illness is often a long journey, but that journey apparently is getting cut way too short. And it's not the mental illness directly that's killing patients.
Dr. Joseph Parks, with the Council of the National Association of State Mental Health Program Directors, said, "It's a shocking number. It's 25 years earlier than the general population."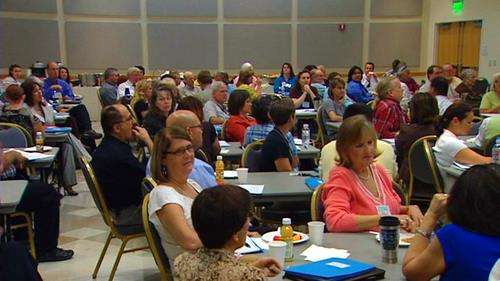 Parks says we've reached a crisis stage. Dying 25 years prematurely is something states can no longer ignore or tolerate. He was in Utah today to back up Utah's new guidelines.
How are people with mental illness dying?
"The majority of deaths are due to heart disease, diabetes, high blood pressure or stroke or respiratory illness. The majority of deaths are not due to suicide," he said.
Mental illness is often a marker for chronic multiple medical ailments, some triggered by the mental illness itself or by medications that by their very interaction may increase the appetite, followed by weight gain and high blood pressure. That's why members of the Alliance House are walking, exercising, and watching what they eat.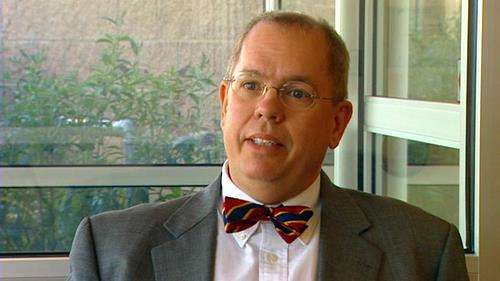 Parks said, "You have to attend to this high blood pressure, to the heart disease, to the overweight if we're going to keep them healthy enough to recover mentally."
It's this overall approach to recovery that will now become part of the state's new guidelines: Monitoring weight, screening for diabetes, tobacco use, diet, exercise programs, coordinating mental health with fitness programs, educating primary care and other general practitioners about the need to balance both sides of the scale.
The approach from now on involves a whole new look at what wellness and recovery are all about. Medications for the treatment of mental illness are absolutely essential, Parks says, but a change is needed there, too.
"Many people with severe mental illness are on too many medications in general. Most mental illness should be treatable on two or three medications, and we see people on five or six medications," he explained.
Parks says insurance carriers must recognize that care involves much more than just medication management. The premature death rate will not change until treatment takes on a multi-pronged attack against mental illness.
E-mail: eyeates@ksl.com
×
Most recent Utah stories