This archived news story is available only for your personal, non-commercial use. Information in the story may be outdated or superseded by additional information. Reading or replaying the story in its archived form does not constitute a republication of the story.
TAYLORSVILLE — Natalie Williams grew up in Taylorsville, and onward to become one of the greatest athletes in the history of the state of Utah.
After playing both basketball and volleyball at UCLA, she made Team USA for basketball at the Summer Olympics in Sydney, Australia, in 2000. A WNBA career got started in her hometown with the Utah Starzz, but when the Starzz relocated to San Antonio, she also played with Indiana for two seasons.
Just two weeks ago, she was inducted into the Women's Basketball Hall of Fame in Knoxville, Tennessee.
Williams' career has taken her around the country, across the Pacific Ocean and to immeasurable heights. But it all began just a few miles away from Fore Lakes Golf Course, where she caught up with KSL Golf.
And she was as natural on the golf course as she is on the hardwood — though it helps that her family owns the Fore Lakes Golf Course, which is only a mile away from her childhood home.
"I love this place here; I need to get out here more," Williams said. "I think I work too hard.
"Clearly I can still hit, so it must be in the genes."
Williams knew pretty early that she could have a career in sports.
"I knew I was good at basketball, but everything was really new," Williams said. "I just enjoyed playing sports, though."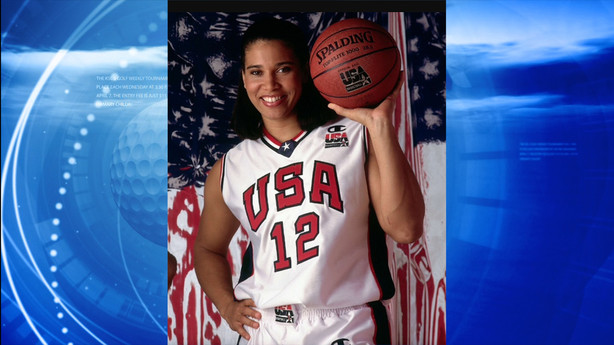 After winning back-to-back volleyball national championships in 1990-91, Williams became the first female collegiate athlete to be named an All-American in two sports in the same year.
"I was just doing what I thought I could do: support my team, be a leader on my team," Williams said. "My senior year was the first time in basketball I went through a preseason. It was all starting to click for me, basketball-wise.
"I felt really good, and I started to really understand the game."
Williams tried out for the 1996 Olympic volleyball team and made it to the final cuts. But she was ultimately left off the roster — sending her back to basketball, full-time.
"Like anybody, I was heartbroken," Williams said. "But when I look back, I realized I was going to do something I love, and go back to playing basketball."
Four years later, she made the roster of the U.S. basketball team for the Summer Games in Sydney.
"It's crazy to think that. But coach Gary Blair and Jane Albright were hesitant to choose me because I was rusty and hadn't played in two years," Williams said. "But I still had a 32-inch vertical, rebounded well, and was very strong. I worked hard, and I appreciate them for taking me on the first USA experience, and from there I continued to work hard to get an opportunity to play in the 2000 Olympics. It was amazing."
Going through the experience of being cut gave the then-29-year-old Williams motivation to make her dreams become a reality.
---
It was a dream come true. I could come home and play in front of my family and friends and do what I do now: spread what young women can do if they work hard.
–former Team USA basketball player Natalie Williams
---
Nothing was going to hold her back.
"In that gold medal game, I came off the bench and was the leading scorer in the gold-medal game," she said. "It was priceless. Standing on the podium — I still have the picture — I was so grateful that someone filmed me giving the 'I love you' sign to my mom. Me and my teammates were crying at the experience we had gone through."
Everything happens for a reason, Williams reminds herself constantly, and she had found her new passion in basketball.
Williams was drafted by the Utah Starzz in the 1999 WNBA draft, and played in her hometown for three years before the Starzz relocated to San Antonio.
"It was a dream come true," Williams said. "I could come home and play in front of my family and friends and do what I do now: spread what young women can do if they work hard.
"You can keep playing, and if you work hard in high school, you can not only play in college but also in the WNBA; it was one of the best things ever. I really wish we could bring a WNBA team back here."
A few weeks prior to the 2003 season, the new San Antonio franchise traded her to the Indiana Fever, where she played the final two seasons of her professional career.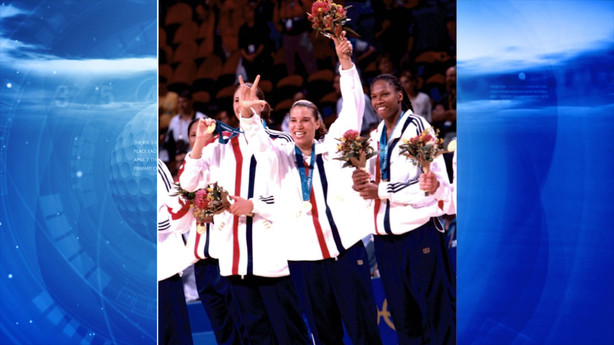 After retiring from professional basketball, Williams went into coaching, first at Skyline High School and then with the local club Utah Flash, mentoring some of Utah's top preteen and teenage girl basketball players. Among her most recent pupils are current Deseret News Ms. Basketball Kennedy Redding of Bountiful — another two-sports star who has signed with BYU women's volleyball — and KSL Player of the Year Hailey Bassett of Layton.
"I'm in my third year with the Utah Flash, and to have the opportunity to coach the Kennedy Reddings and Hailey Bassetts of the state for the last two years has been great," Williams said. "But the biggest thing for me is teaching these young women how great they can be if they believe in themselves; that's half the battle."
A four-time WNBA All-Star, the Utah Sports Hall of Famer Williams earned a spot in the Women's Basketball Hall of Fame this summer.
"It's an amazing honor," Williams said, flashing her ring and a smile. "To be recognized as one of the best women's basketball players in history is surreal. It just shows what hard work can do and what constantly believing in yourself no matter can do while being surrounded by incredible people who can help me.
"I just hope that I'm giving back. I feel that I am, but I almost think: 'what's next'"?
×
Photos