Estimated read time: 1-2 minutes
This archived news story is available only for your personal, non-commercial use. Information in the story may be outdated or superseded by additional information. Reading or replaying the story in its archived form does not constitute a republication of the story.
A woman is missing following a house fire in West Valley City, and she's now officially being called a missing and endangered person.
Nichi Edwards' husband tells police he left his wife home alone for about ten minutes so he could run an errand. He returned at about 4 p.m. to find his home at near 1600 West and Heron Way on fire.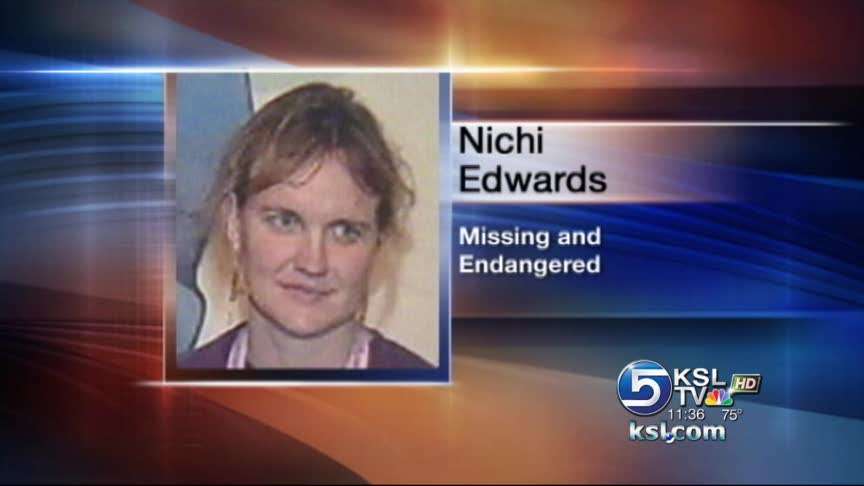 The man's wife was inside when he left, and he doesn't know if she made it out. Neighbors say they didn't see Nichi leave the home. Police tried her cell phone and called friends and family, but there's been no sign of her. They say they're confident she was not in the home when it burned.
Police say the couple didn't have any problems that they're aware of. The husband is not being considered a suspect at this time, but police are talking to him.
Firefighters say the fire started in the bedroom. Damage to the home is extensive, especially to the roof. Damage is estimated at $80,000. Flames also melted some vinyl panels on a neighboring home. No accelerants have been found in the home. The cause of the fire is still under investigation.
Nichi Edwards is 37 years old. If you know where she might be, call West Valley police.
E-mail: wjohnson@ksl.com
E-mail: tcallan@ksl.com
×
Photos