Estimated read time: 2-3 minutes
This archived news story is available only for your personal, non-commercial use. Information in the story may be outdated or superseded by additional information. Reading or replaying the story in its archived form does not constitute a republication of the story.
Team CoverageFrontRunner is making tracks to Utah County, and, as of this week, it will take a little longer for commuters down south to get on the freeway.
In less than five years from now, FrontRunner will have lines that run parallel to current Union Pacific lines between Salt Lake and Utah counties.
Today marks the start of construction on the line that will take FrontRunner all the way to University Avenue in Provo from the Intermodal Hub in Salt Lake. It will be a 44-mile line with stops in Murray, Sandy, Draper, Lehi, American Fork and Orem.
"We've worked on it for a lot of years now," said Steve Densley, president of the Provo City Chamber of Commerce.
The line will cost an estimated $945 million. In 2006, Utah County voters approved a quarter-cent tax to help pay for some of it.
"They voted in favor of that quarter-cent tax increase. We may have to go back to them again, unfortunately, to get some more money to do what we need to do to keep the roads in the shape that they need to be," Densley said.
The federal government will also fund portions of the project. "Utah has a great history of bringing projects in on time and on budget," said James Simpson, administrator for the Federal Transit Administration.
The line running from Ogden to Salt Lake has been open now for three and a half months. Voters there approved a sales tax increase to pay for it.
"We haven't opened a line yet that hasn't immediately surpassed our projections. It makes me wonder about our projections a little bit," said John Inglish, general manager of the Utah Transit Authority (UTA).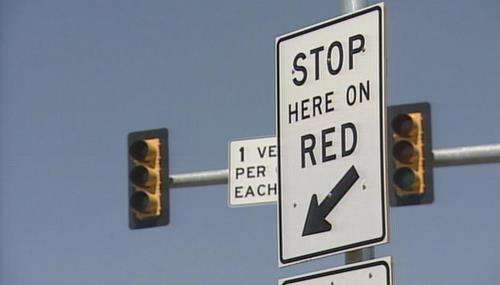 Meanwhile, ramp meters are now on seven I-15 ramps in Utah County. The ramps are similar to the ones that have been in Salt Lake County for years.
The meters will be on during the morning and afternoon commutes. The Utah Department of Transportation (UDOT) says they will help traffic flow during those times.
FrontRunner is expected to be up and running by 2012, but UTA hopes the line will be completed before then.
E-mail: aadams@ksl.com
E-mail: tcallan@ksl.com
E-mail: corton@ksl.com
×
Related links
Most recent Utah stories