Estimated read time: 5-6 minutes
This archived news story is available only for your personal, non-commercial use. Information in the story may be outdated or superseded by additional information. Reading or replaying the story in its archived form does not constitute a republication of the story.
SALT LAKE CITY — Diane Tran, a special project analyst with Salt Lake City, grew up in the heart of Silicon Valley.
Everyone in her family had a computer and they've been connected to the internet since 1995. Tran did not think much of the uniqueness of her experiences until she moved out of state to Seattle and then to Salt Lake City. After arriving from out of state, Tran quickly found her computer skills were advanced. She realized her peers did not have experiences equal to hers with internet and technology.
Tran thinks about that when she talks about digital inclusion. She said, "Digital inclusion is about equity … Equity is about addressing the barriers to access. When people think about digital inclusion, they think about access to hardware and the internet. But we've moved beyond."
The term "digital divide" refers to that access to the internet. A 2015 Pew Research study found that about 67 percent of Americans have broadband access at home. However, many of those who lack access at home still can get online with a mobile device. Digital inclusion encompasses more than access.
Adam Sherlock, the community programs manager at SpyHop Productions, said, "We talk so much about the digital divide, but it's a nomenclature that we're past now. It was a pre-smartphone time. (Digital inclusion) isn't just having access to the tools, but the strategies to show people that you can actually do things with it."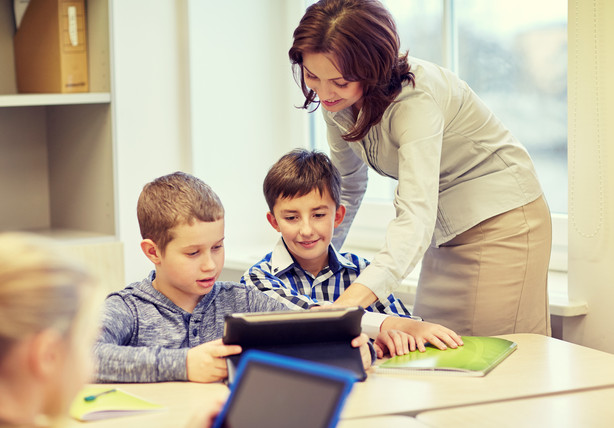 Those strategies to use the internet can affect students' success in school and graduation rates. As more and more homework moves online, the gap between those with access and digital literacy skills and those without becomes larger. This homework gap disproportionately affects low-income students.
Sol Jimenez, a digital inclusion fellow with the Salt Lake Education Foundation, works in the Glendale/Mountainview Community Learning Center with those students. Jimenez and others work at breaking down barriers to access. She said she sees "the internet as a tool for parents to access job and educational opportunities."
Salt Lake City is one of a few cities in the U.S. working to address these barriers. It recently developed a city-wide digital inclusion strategic plan. Tran said the arrival of Google Fiber in Salt Lake City "catalyzed the conversation."
Jacob Brace, Google Fiber's community impact manager in Salt Lake City, said, "If you have a digital divide, you're basically telling me you have a group that is shut out."
When plans for Google Fiber were being worked on, city officials realized increasing access for everyone was an important piece in the process. Nole Walkingshaw, the civic engagement and innovations manager, said, "We want to make sure our local residents have the ability to hit the same skill level as the people who are going to start migrating to Salt Lake City for the access here."
Walkingshaw, Tran and others are working on creating guidelines, standards and policies for this digital inclusion plan. They are basing some of those guidelines on research and the experiences of the few other cities with digital inclusion plans.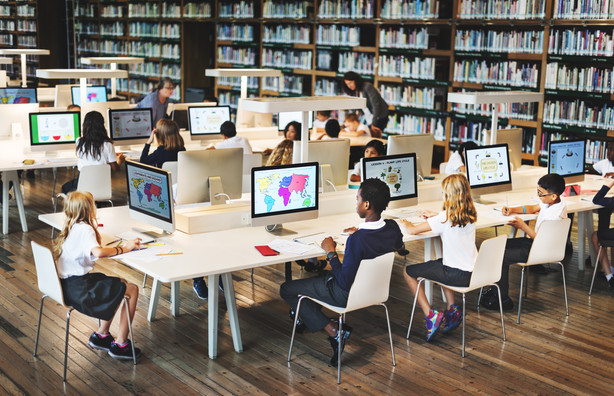 In 1995, Seattle was the first city to develop a digital inclusion plan. Seattle city officials realized that if they moved government services online, there needed to be ways for their citizens to access those services. Seattle has continued this work, expanding Wi-Fi across the city. The city recently unveiled its 2016 digital equity plan.
Others in Utah are working on the issue of digital inclusion. The Utah Broadband Outreach Center works to expand and map broadband access across the state. And Utah public libraries provide broadband and computers to people who may not have access elsewhere.
The business community is also involved in this effort. In late 2015, Pluralsight donated $20 million for technology courses as part of the White House's Tech Hire Initiative. The Tech Hire Initiative works with Salt Lake City's digital inclusion plan to increase the talent pipeline for tech jobs.
Another business that is involved is outdoor-products manufacturer Cotopaxi. The company has donated both staff time and money to help teach digital literacy skills to the refugee population. Google Fiber in Provo is reaching out to seniors, helping them create emails, navigate the internet and more.
As the policy and program development for Salt Lake City's digital inclusion plan move forward, Walkingshaw said, "We can't do it alone."
Tran said, "We are entering the giga-age." She expressed her hope that as this age moves forward, others can have the same access she has.
For more information about Salt Lake City's digital inclusion plan, click here. For more information about the Tech Hire Initiative, click here.
---
×