This archived news story is available only for your personal, non-commercial use. Information in the story may be outdated or superseded by additional information. Reading or replaying the story in its archived form does not constitute a republication of the story.
PROVO — Instead of a traditional groundbreaking, a replica Civil War cannon was used to begin work on a new public shooting range on the west side of Utah Lake.
"We've got something that is forthcoming, and we will have a place to improve their shooting recreation, a safe and concentrated place for people to come rather in an area where they are shooting," said Utah County Commission Chairman Larry Ellertson.
The shooting range is the result of two years of negotiations between the Utah County Commission and the Bureau of Land Management. A shooting ban was implemented along areas of state Route 68, mainly because of brush fires triggered by target shooting.
"That is the nice thing about a shooting range. People don't bring their toilets and television sets to a shooting range, but for some reason when they go out on their public lands, they do bring that trash, and we want them to leave it at home," said Kevin Oliver, BLM's West Desert district manager.
The BLM is transferring ownership of 160 acres of public land in the Lake Mountains south of Salt Lake City to Utah County, which will build the shooting range that is expected to be available free of charge.
"Dispersed shooting is welcome on most of our BLM lands, with the exception of campgrounds and other small closed areas. But there are so many shooters that want to shoot in this area. This will be a nice concentrated area for people to get together and do that," Oliver said.
While law enforcement officials say most target shooters are responsible, deputies believe this planned range will help ensure public safety.
"We do occasionally get calls from people saying they are shooting over here toward us, not necessarily shooting at them, but shooting toward them and not being careful," said Utah County Sgt. Spencer Cannon. "The good thing about a range system like this is it will provide a place where the safety factor is already built into the range here; so when people come, as long as they are shooting down range, they are going to be doing it safely."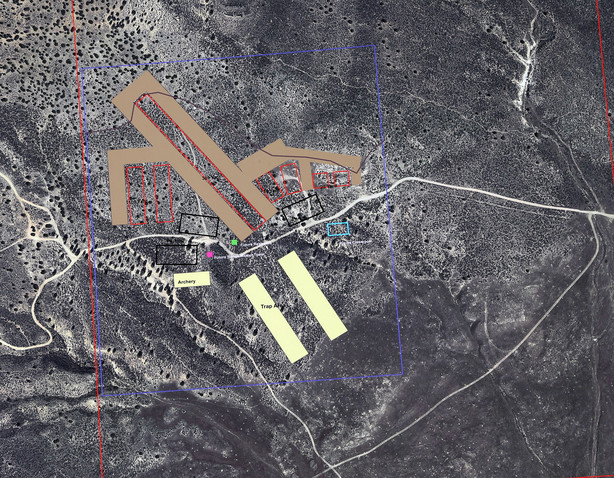 The new shooting range won't be finished until next summer. The BLM is also considering a proposal that would close up to 3,400 acres of land west of Utah Lake to target shooting. A public hearing is set for 6 p.m. Wednesday at the Talon's Cove Golf Course in Saratoga Springs.
Contributing: Viviane Vo-Duc
×
Photos
Related Links