Estimated read time: 2-3 minutes
This archived news story is available only for your personal, non-commercial use. Information in the story may be outdated or superseded by additional information. Reading or replaying the story in its archived form does not constitute a republication of the story.
From now on, cigarettes sold in Utah will have to be self-extinguishing. That means once the smoker stops puffing and discards the cigarette, it will put itself out.
Utah has now joined New York and 34 other states in banning traditional cigarettes that when discarded can smolder and burn for hours.
David Neville, with the State Department of Health, says, "In the last few years alone there have been over 250 fires caused by cigarettes, over 30 injuries and six deaths, not to mention millions in property damage."
Neville says the new cigarettes, now required under law, are not fireproof, but they'll be less likely to start a fire.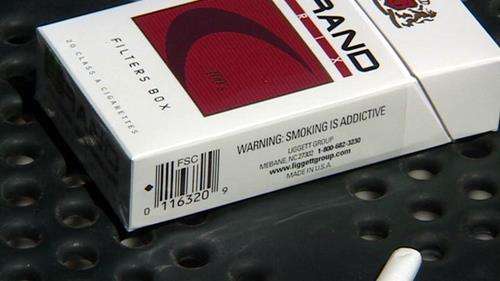 Side by side with a traditional cigarette, you can't tell the difference. But on the box, a little code denotes Reduced Fire Propensity cigarettes. "They taste the same as regular cigarettes, have the same lethal contents in them, but instead of being extinguished in hours if they're thrown out a car window or someone falls asleep on a couch, they extinguish usually in five minutes now," Neville says.
Though hard to see from the outside, the cigarette has two or three bands of less porous paper. When the flame reaches these so-called speed bumps, it goes out. But it's not foolproof.
The fire last Friday at a house in Tooele was caused from a self-extinguishing cigarette. The woman who was smoking died, but she may have died before the fire started.
The cigarettes can still smolder in those five minute windows between the so-called speed bumps, but the risk of starting a fire is greatly reduced.
Since New York passed its law in 2004, fire related smoking deaths have dropped from 48 to 28 per year.
The tobacco industry says by the end of 2009, all cigarettes will be self-extinguishing.
Speaking of laws, within the next two to three months, all clubs, taverns and bars in Utah will prohibit smoking.
State Health says all states are following a trend. It's simply becoming more difficult to smoke at all.
For more information on the new law, click on the related link to the right of the story.
E-mail: eyeates@ksl.com
×
Related links
Most recent Utah stories