Estimated read time: 2-3 minutes
This archived news story is available only for your personal, non-commercial use. Information in the story may be outdated or superseded by additional information. Reading or replaying the story in its archived form does not constitute a republication of the story.
Salt Lake City is making a collaborative effort to clean up the Pioneer Park from drugs, prostitution and assaults. Today, Mayor Ralph Becker offered a progress report on how the clean up is going.
Becker and his staff walked through Pioneer Park on their lunch break. It's an effort to encourage people in the community to use the park more often.
Becker says the problems here will not go away overnight, but they're getting closer.
Lately, the sights and sounds of Pioneer Park have been a little more welcoming. New activities and new features are all part of an effort from Salt Lake City to cleanup and reclaim the park.
Even Ronald Hathaway and George Pillippi, who frequent the park, are noticing change.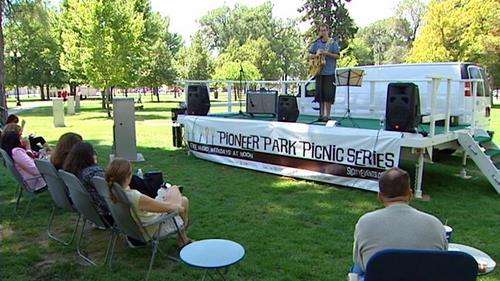 "They're doing a good job. They do what they have to do when they have to do it," Hathaway said.
Phillippi said, "I don't cause any trouble, but I try to stay halfway decent and clean."
They've been dealt some tough times and spend many hours playing cards in Pioneer Park. They've seen it all.
"There's a lot of drugs, a lot of theft, a lot of fights, a lot of knife-pulling still going on in this park," Hathaway said.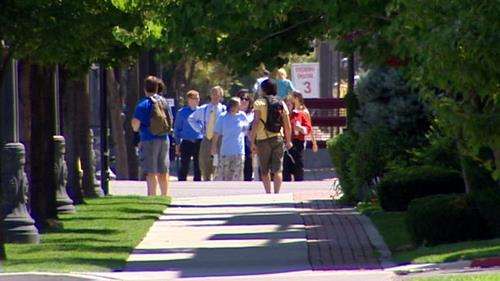 It's that reputation of crime and violence that city leaders are hoping to change.
"It's a step at a time," Becker said. "Some of that is law enforcement, some of it is activities, some of it is providing a venue for movies and concerts; and we're trying to do all of those things."
"There's families and kids out here all the time, so I think it's a good place to be now," said Amy Doxey, who enjoys visiting the park.
But those who know the park well argue that the issues still remain. "There's a drug dealer in this park right now. Cops are watching him. Pretty soon they get him," Hathaway said.
Today our cameras were rolling as police picked up a woman for warrants.
Becker admits Pioneer Park still needs work, but he's committing support and funding. He's also hoping city residents will do the same.
Of course, right now Pioneer Park has the Farmers Market on Saturdays. The city is also offering free movies on Fridays and lunchtime concerts during the week.
For more information on those events, click the related links to the right of the story.
E-mail: wjohnson@ksl.com
×
Related links
Most recent Utah stories