Estimated read time: 1-2 minutes
This archived news story is available only for your personal, non-commercial use. Information in the story may be outdated or superseded by additional information. Reading or replaying the story in its archived form does not constitute a republication of the story.
Two men narrowly escaped getting struck by lightning. They were stringing wire and laying aluminum strips on Kennecott Copper property when lightning hit the ground near where they were standing. Both were injured.
The men are very lucky. They suffered only minor injuries. The Salt Lake County Sheriff's Office says the storm rolled in through the area very quickly. They say there was a lot of lightning up in the mountains just west of Herriman.
The sheriff's office told KSL that Kennecott is doing some mineral exploration on its property. It hired an outside company to come in and do that. Two men who worked for that company were stringing wire across the mountain when lightning struck nearby.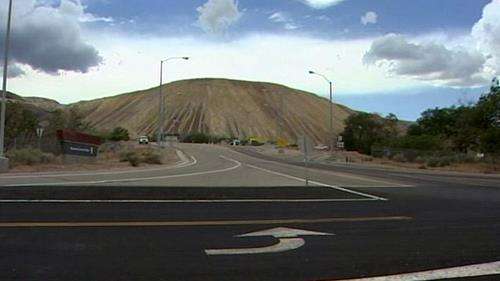 Sgt. Jeff Andreason of the Salt Lake County Sheriff's Office said, "These guys are very lucky it didn't strike them directly. It was basically a glancing blow. We don't know how far they were specifically away from where the lightning struck, but they are very lucky."
One man was flown to the University of Utah Medical Center as a precaution because he had some burns. The other man was able to walk halfway down the mountain and meet rescue crews there.
Both, again, are expected to be OK. The sheriff's office also says the men were out in the open and they shouldn't have been there under those conditions.
E-mail: syi@ksl.com
E-mail: tcallan@ksl.com
×
Most recent Utah stories