Estimated read time: 1-2 minutes
This archived news story is available only for your personal, non-commercial use. Information in the story may be outdated or superseded by additional information. Reading or replaying the story in its archived form does not constitute a republication of the story.
The five rings are instantly recognizable as the Olympic logo. For Beijing, the logo could also be the security check. Security is everywhere. And they are watching.
"There's a lot of security," says Kara Christiansen who is from Logan, Utah. We just happened to meet her and her father Kent Robson in front of the Olympic Stadium.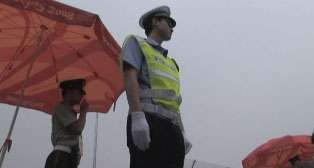 They were at the 2002 Salt Lake City Winter Olympics and say those games, even after the September 11 attacks, didn't have this much security.
Robson says "I don't blame them at all. I think it's probably necessary."
1000,000 security workers, police officers, and Chinese military are here in Beijing alone, making sure everyone is safe.
"We've felt safe the whole time we've been here, so it's nice," says Christiansen.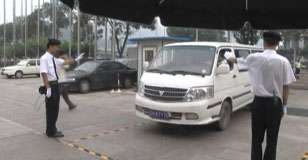 Security checks are done at every possible entrance to the Olympic Village. The front of the stadium is guarded at all times. There are also cameras on almost every street corner. Vehicles heading into parking lots in front of hotels near the Olympics stadium are checked for explosives.
Anyone without an Olympic credential has to wait while a security worker walks around them using a machine that detects certain items which shouldn't be there.
And with the games about to start you can expect even more security in Beijing, if that's even possible.
"We're very hopeful the Chinese will have a very successful Olympics and that everything will go well," says Robson, which is exactly why all this is necessary.
E-mail: acabrero@ksl.com
×
Most recent Utah stories