Estimated read time: 3-4 minutes
This archived news story is available only for your personal, non-commercial use. Information in the story may be outdated or superseded by additional information. Reading or replaying the story in its archived form does not constitute a republication of the story.
LEHI — Julie and Matt Gillrie recently welcomed their third child, a baby girl, on April 3. Apart from the usual excitement that comes at the birth of a child, the Gillire family were especially thrilled to add their baby, whom they named Mary, to a growing tradition of family birthdays.
Mary Gillrie not only shares her big day with her dad, Matt, but with Matt's father, Paul Gillrie, all born on the same day, decades apart.
Julie Gillrie said she wasn't expecting Mary to come on or even near her husband and father-in-law's birthday. The baby was due a week before April 3 and it wasn't until near the end of the pregnancy, when Julie's midwife pushed her due date back a week, that the Gillries started to wonder if their upcoming baby might share a very special birthday.
Even still, with no hint of labor or contractions on the day of April 3, the Gillrie's started to lose hope that their baby would share the same birthday as her dad and grandfather.
"At 5 p.m., my midwife called and said she was starting a shift at the hospital and could get me in for an induction at 6 p.m. if I wanted to," Julie said. "So we raced to the car and crossed our fingers that we would have her before midnight."
Mary came just four hours later.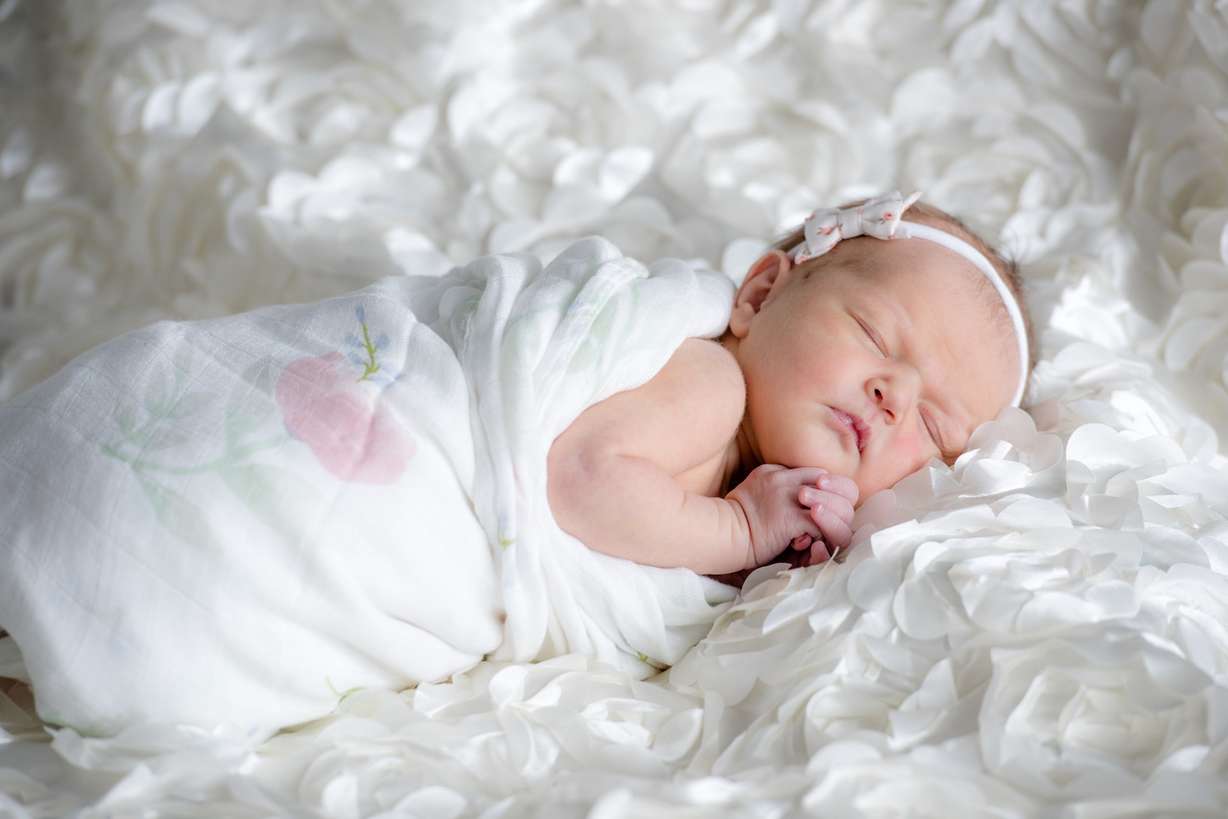 "I had her a 10:20 p.m.," Julie said. "Plenty of time to spare."
The Gillries said they were so excited when Mary made her appearance on the third and couldn't wait to share the news with Paul Gillrie, who lives in Tampa, Florida.
"Paul was really excited when he found out we were actually going to be induced and have the baby that night," Julie said. "He said we had to call him first when we had the baby. It was his birthday present."
Jan Gillrie, Matt's mother, said she remembers how special it was to have her son on the same day as her husband's birthday back in 1984.
"Both Paul and Matt's April 3 was a Tuesday," Jan Gillrie said. "I went into bone-crushing labor on the Monday night of April the second and had him in the wee morning hours of April third."
Jan Gillrie said her son weighed 11 pounds 15 ounces at birth.
"He looked like a great dane puppy because he was all knees and elbows," she said.
Baby Mary, while sharing a birthday with her dad, came it at almost half his birth weight at 6 pounds 9 ounces. Paul Gillrie was born in 1951 and said he's always enjoyed sharing a birthday with his son.
"Paul and Matt would always share a special birthday cake," Julie Gillrie said. "It's a really rich pound cake with layers of ricotta cheese, orange juice and chocolate called cassata alla siciliana. It's a cake that only gets made on their birthdays. We plan on keeping that tradition with Mary. I hope she likes pound cake."
---
×
Photos
Most recent Utah stories