Estimated read time: Less than a minute
This archived news story is available only for your personal, non-commercial use. Information in the story may be outdated or superseded by additional information. Reading or replaying the story in its archived form does not constitute a republication of the story.
PROVO — Concerns that artificial intelligence could overtake humans has spread to a new arena — the foosball table.
For a school project, six computer engineering students at Brigham Young University worked together to make a foosball table that could bring heartbreak to humans who love to win tiny soccer games. By creating a software program that mimics human responses and reacts to foosball movements using robotic controls, the team successfully made a table that could best its masters.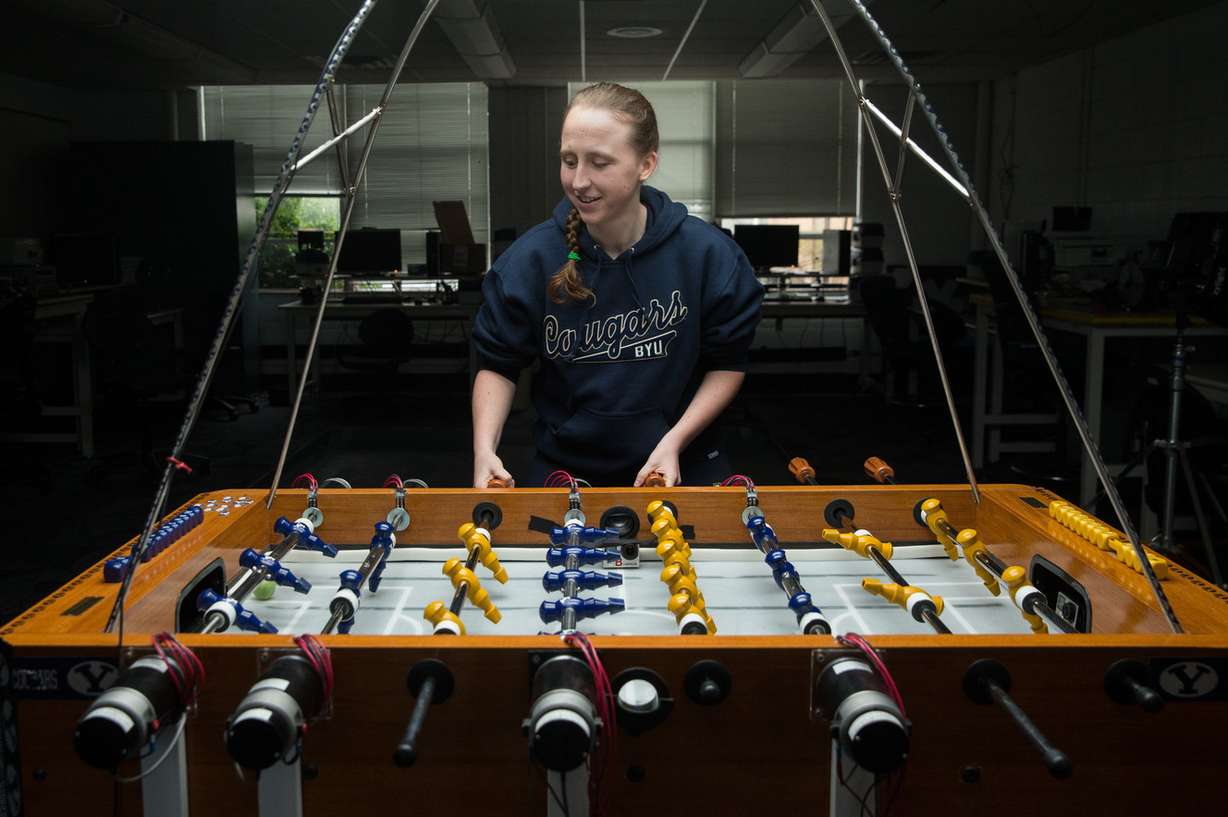 "It's becoming a challenge for us to beat the artificial intelligence," student Nathan Warner said in a statement. "You think, 'Oh yeah, humans ultimately should always be better than the computer,' but we're actually struggling to keep up."
The program can react to movements on the table a lot faster than humans, according to electrical and computer engineering professor D.J. Lee. A camera placed over the foosball table tracks the location and movement of the ball.
BYU shared a video on YouTube Monday that shows the program in action.
×
Photos