Estimated read time: 2-3 minutes
This archived news story is available only for your personal, non-commercial use. Information in the story may be outdated or superseded by additional information. Reading or replaying the story in its archived form does not constitute a republication of the story.
SANTAQUIN, Utah County — While vacationing with her family in New Mexico, 12-year-old Abby Westling was hospitalized due to a sinus infection that spread to her brain.
Though the doctor who was treating the sinus infection gave Abby the all clear to go on vacation, her health declined while there and she was unresponsive April 7, according to her mother, Carolyn Westling.
Abby was transported by ambulance to the hospital in New Mexico, "where she had emergency brain surgery for the infection that had gone from her nasal passages into her brain," Carolyn Westling said.
Two weeks after the scare, Abby is doing much better, but she is still seeing double and walks unsteadily as a result.
"They're hoping eventually that that will, within the next couple of months, go away as the brain swelling continues to go down and the infection totally is cleared up," Carolyn Westling said.
She and her daughter are currently staying in New Mexico and are hoping to return home to Utah Monday. Once they are back, Abby will need to stay at home due to the antibiotics she is taking.
During this challenge, people have been donating to a GoFundMe account* in Abby's name.
"People work hard for what they have. … It's really been emotionally and mentally helpful to me to see people giving in such a manner," she said.
Before Abby was hospitalized, her right eye stopped following her left eye and was swollen and her headaches were worsening.
According to Cleveland Clinic, it is rare for sinus infections to spread to the brain.
"It's important to monitor your symptoms if you suspect a sinus infection. If the condition lingers or worsens, call your doctor," the website states.
Mentally and emotionally, Abby is doing really well. She's currently dealing with vision and stamina issues, her mother said.
"This is a little girl who was climbing trees and could hula hoop for two hours and … was all over her neighborhood playing with her friends, and now I can get her to walk down the hall," Carolyn Westling said.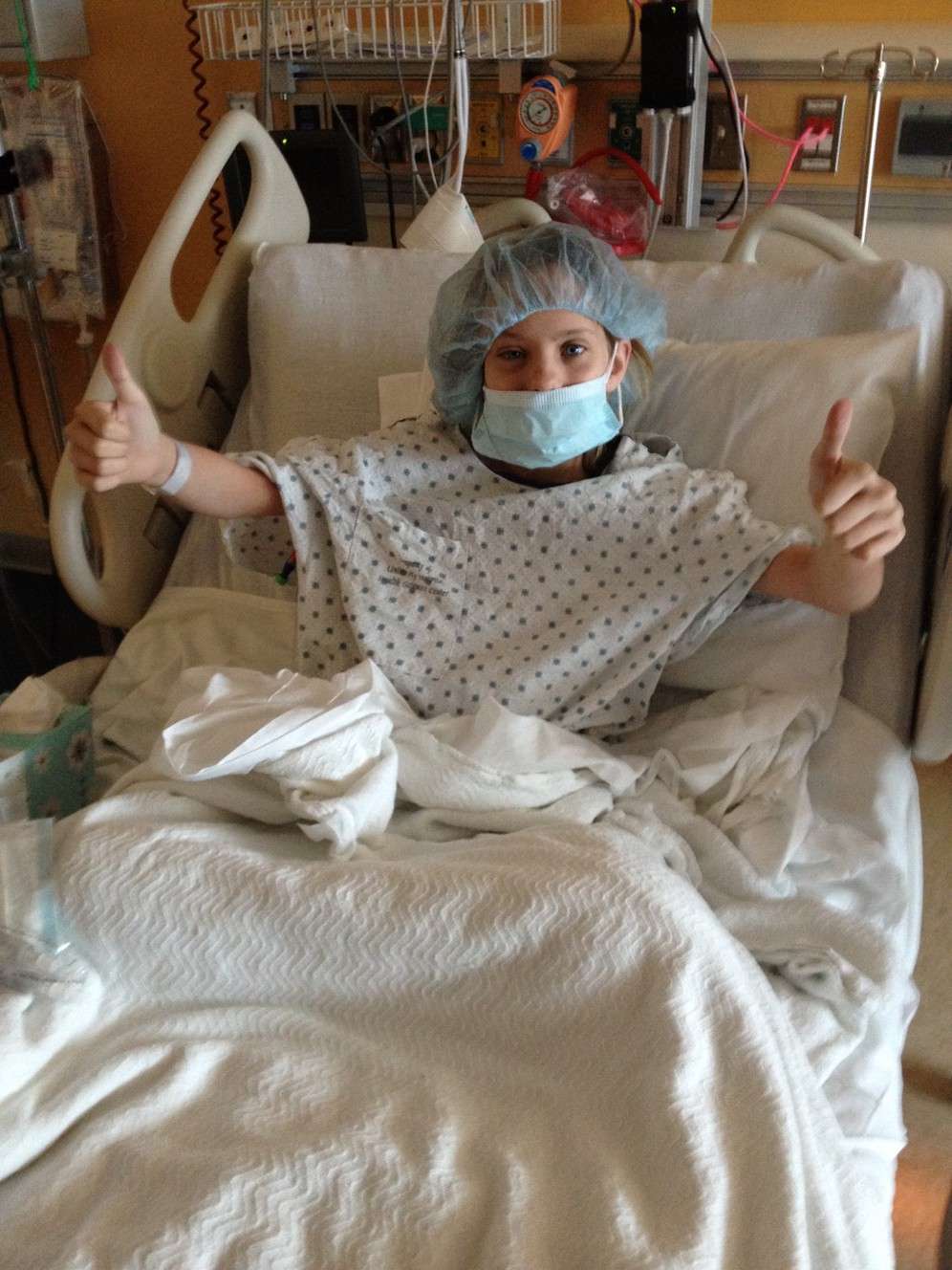 *KSL.com does not assure that the money deposited to the account will be applied for the benefit of the persons named as beneficiaries. If you are considering a deposit to the account, you should consult your own advisers and otherwise proceed at your own risk.
×
Photos
Most recent Utah stories