Estimated read time: 2-3 minutes
This archived news story is available only for your personal, non-commercial use. Information in the story may be outdated or superseded by additional information. Reading or replaying the story in its archived form does not constitute a republication of the story.
Provo Police are investigating a case of child abuse involving an 18-month-old girl. Witnesses told police the girl was drop-kicked back into a motel room, and now the girl's father has been arrested.
It is a very tragic and disturbing case involving this young girl, and there are indications this was not the first time she had been abused.
Sunday night, Provo police were called to a motel at 70 East and 300 South by a witness who saw the abuse. According to court documents, the witness observed the girl's father "football-kick" the child back into the motel room, and said that the child was thrown several feet back into the motel room and began screaming.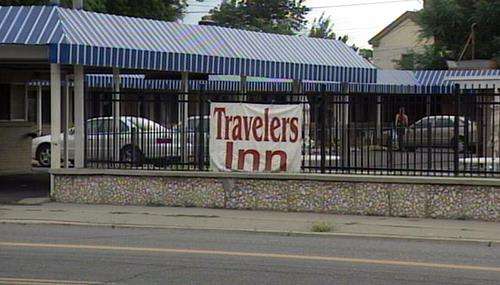 The witness initially did not call police but decided after a few hours that the girl could be seriously hurt and that the abuse needed to be reported.
When officers arrived, they found the little girl with a large bruise on her face. It was dark blue and purple and extended from her temple down her jaw line.
Provo police Lt. John Geyerman said, "When they arrived to checked on the welfare of the children -- there were two children -- they noticed a bruise on the right side of the girl's face. She is an 18-month-old girl. And they investigated a little further and talked to some witnesses who were there, talked to the suspect and then came to the determination that there was enough probable cause to charge him with felony child abuse."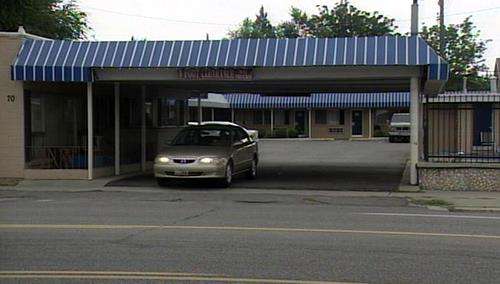 Clinton Brandon, 23, was arrested and told officers at first it was an accident. He then changed his story to say he was fighting with his wife and blacked out.
Police later learned that three or four days before that, Brandon was seen slapping the young girl in the face because she would not go to sleep.
The girl's mother, according to police, defended her husband's actions and called her daughter clumsy.
The two children were taken by paramedics to the hospital to be checked out. Brandon remains in jail. His bail set at $3,000.
E-mail: spenrod@ksl.com
E-mail: rjeppesen@ksl.com
×
Most recent Utah stories