Estimated read time: 3-4 minutes
This archived news story is available only for your personal, non-commercial use. Information in the story may be outdated or superseded by additional information. Reading or replaying the story in its archived form does not constitute a republication of the story.
Team coverage It used to be passing notes in class would land you in trouble, but now some school children are passing around porn via their cell phones. Just this year, it's happened in Salt Lake and Davis counties.
Officials admit with the digital age comes new challenges for not only school teachers and parents, but law enforcement. Prosecutors and legislators say it's a widespread problem across Utah. That is why the Utah Sentencing Commission is meeting tomorrow. They'll be discussing a new amendment to a law that now requires charging these teens with felonies.
Some are hoping to rewrite the law so that these admittedly stupid teenage pranks don't haunt them through adulthood. "It just didn't seem quite fair to charge these kids with third-degree felonies, although there was a need to respond in some way from the criminal justice system," said Alicia Cook, Salt Lake County deputy district attorney.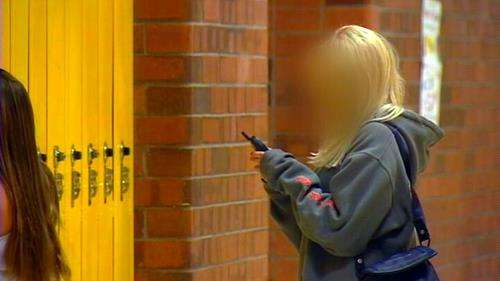 Earlier this year, prosecutors sounded a warning to parents. Davis County Attorney Troy Rawlings said, "This is far more widespread than even we know at this point in time."
In March, 28 students were being investigated for sending nude photos of themselves and others to friends and classmates.
In May, West Jordan police were busy looking into a similar case there. Gone are the days of when a cell phone was just a phone. Now they offer video cameras, still cameras and a window into the World Wide Web.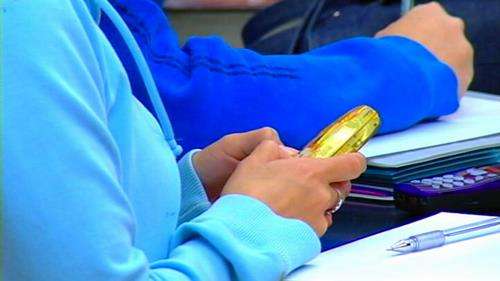 Cal Evans, with the Jordan School District, says, "Students can download anything on their phone. So anything can be on the Internet, can be on the phone. Students can take pictures of anything and broadcast them to each other." If those pictures are pornographic, those students who were caught, some as young as 13, could have been charged with third-degree felonies.
Cook says, "It was clear, at the time, what we had was not the best fit for the type of conduct." That means a felony may be too harsh of a punishment for teenagers.
So prosecutors, along with lawmakers, are hoping to change the law. "Using personal electronic devices for distributing material that is indeed harmful to a minor, that's a new technology. It needs to be addressed. It needs to be discussed publicly so that parents know that it is serious, said Rep. Sheryl Allen. "Current language does not distinguish for age. We know our young people, teenagers in particular, don't always have the best judgment."
Now, bad judgment could get a lower penalty. In the draft stage, legislation that will be proposed next session will drop the felony charge to a misdemeanor.
Under the new language, someone who is under the age of 16 and accused of sending nude photos would be charged with a class B misdemeanor. Class A misdemeanors would be handed to 16- and 17-year-olds. People 18 and older could still face felony charges.
Otherwise? Cook says, "There's no differentiation between an adult who's doing it and someone who's maybe 16 or 17 versus someone who's 12 or 13."
This legislation is making it way through different committees, and different groups are getting a chance to have input. After tomorrow's meeting, the bill will be presented again to the judiciary interim committee.
One point that is important to make here is: Whether these children are charged with felonies or misdemeanors, they will not have to register as sex offenders if they are caught sending nude photos.
E-mail: lprichard@ksl.com
E-mail: ngonzales@ksl.com
E-mail: aadams@ksl.com
×
Related links
Most recent Utah stories