Estimated read time: 3-4 minutes
This archived news story is available only for your personal, non-commercial use. Information in the story may be outdated or superseded by additional information. Reading or replaying the story in its archived form does not constitute a republication of the story.
Two men in Orem found themselves surrounded and attacked by a pack of angry dogs Tuesday morning.
It was the 25th pit bull attack in the city in the past year and a half, and now Orem is thinking about a ban on the dogs. Other cities have already banned pit bulls.
Anthony Denovellis was walking to work, reading a book, when three dogs surrounded him and started barking. There were two pit bulls and a brown Labrador.
"I looked up, and these three dogs were rushing up on me. They didn't look like they were going to stop, so I put my foot out at them, like this, and they circled, circled around me, kept barking while they circled," he said.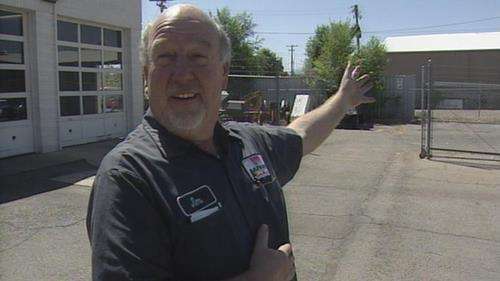 "When he nipped me, I was, I didn't know what to do. Should I run for the fenced yard that's 20 feet away and risk him pulling me down? Should I try to kick him and risk provoking him?" he said.
Denovellis did the only thing he thought might help him survive the scary situation. He stood still and did all he could not to make eye contact with the barking dogs. "The pit bull who seemed to be the ring leader, he snapped a couple of times at my left pant leg," he said.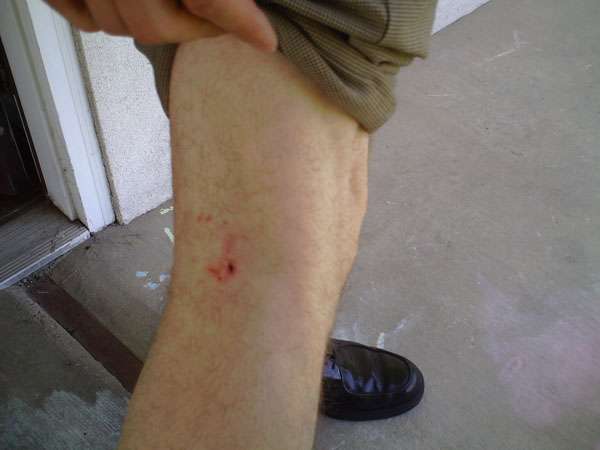 Denovellis thought he was safe when the dogs got distracted and crossed the street, but they came back. Denovellis said, "The pit bull was a bit more aggressive this time. He pulled a bit more aggressively at my pant, he grabbed on to my left shoe and shook it around a little bit."
Another man, Jim McFarland saw what was happening from across the street. He said, "I called out to him if he was OK, and he kind of shook his head and said no."
McFarland began screaming at the dogs, but then the dogs turned on him. "The pit bull got me right there on the back of my leg," he said.
McFarland backed them behind a fence and called Animal Control. The dogs won't be going anywhere for at least 10 days.
Lt. Doug Edwards, with the Orem City Police Department, said, "Marks with an explanation point some of the problems we're having with this breed of dog." He says Orem is looking at adopting a pit bull ban.
We found other cities in the nation have already done it. The year before Council Bluffs, Iowa, banned pit bulls, there were 29 reported attacks. Last year there were two, and so far this year they've had none.
Don Bauermeister, a city attorney for Council Bluffs, said, "There's been less attacks, the numbers have gone down. We don't have as many pit bulls in Council Bluffs as we did in 2003, 2004."
There are, of course, other breeds Orem will look at when considering banning. Some Chows, for instance, have a dangerous reputation, too.
But Utah's Humane Society says breed bans aren't the answer. In a press release, the Humane Society points out that "the 'problem dog' at any given time is the breed that's currently most popular with individuals who tend to be irresponsible, if not actually abusive, in the controlling and keeping of their pets."
"If one breed is banned, these people just move on to another one."
It goes on to say that responsible breeding, training and ownership of all dogs should be the community's primary concern.
The dogs involved in yesterday's attack have different owners. In addition to possible charges, the owners will be cited for letting their pets run loose. The dogs could be put down.
E-mail: corton@ksl.com
E-mail: rjeppesen@ksl.com
×
Most recent Utah stories