Estimated read time: 4-5 minutes
This archived news story is available only for your personal, non-commercial use. Information in the story may be outdated or superseded by additional information. Reading or replaying the story in its archived form does not constitute a republication of the story.
(KSL News/AP) -- The man accused of killing Destiny Norton, made his first court appearance this morning. Craig Gregerson said four words to the judge.
This was an initial appearance. It was very quick and lasted only a few minutes. Gregerson was appointed a lawyer and the judge read the charges against him.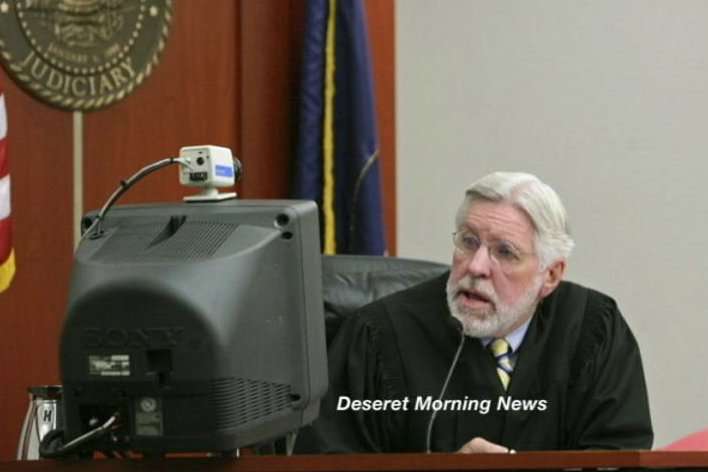 Judge: "Mr. Gregerson? 'Yes'. You are here today, charged with several accounts. Count one, criminal homicide, aggravated murder, which is a capital offense."
Craig Gregerson wore a yellow jumpsuit. He appeared via a closed-circuit television feed from the Salt Lake County Jail. He stood next to an attorney the judge appointed for him Monday night. This morning, the judge asked Gregerson if he could afford an attorney. Gregerson replied, "No."
Judge: "Do you have the income to retain your own lawyer sir? 'No'. What is your income or assets? 'None, whatsoever'."
The judge then assigned Gregerson two attorneys from the Salt Lake Legal Defender's Office.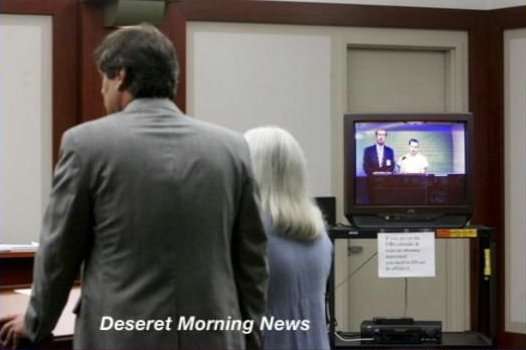 Yesterday, prosecutors charged Gregerson with aggravated murder and child kidnapping. Court documents say on July 16th, Gregerson lured Destiny out of her backyard and into his house. When she began to scream, he put his hand over her mouth and smothered her. Prosecutors say, Gregerson took Destiny into his basement and sexually abused her dead body. Police found the body hidden in a plastic storage container.
If convicted, Gregerson could face the death penalty, but prosecutors have not decided whether they'll call for the death penalty.
Gregerson's attorney set a scheduling conference for Aug. 7 before 3rd District Judge Judith Atherton.
Members of the Bikers Against Child Abuse showed up for the hearing. BACA members often come to court, to support child abuse victims. They didn't know Destiny, but feel close to her.
Mike Marvidakis, Bikers Against Child Abuse: "It comes like they're one of your own children. When you see so many child abuse cases, it hurts, it really does."
Along with yesterday's announcement of charges, came gruesome details about the murder of five-year old Destiny Norton.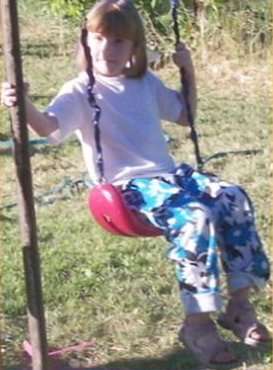 Prosecutors say Gregerson saw Destiny playing in her backyard and persuaded her to go inside his house. Once she was inside, Destiny wanted to leave and began to scream. Gregerson put his hand over her mouth and squeezed. Destiny went limp.
Bob Stott, Prosecutor, S.L. Co. District Attorney's Office: "The defendant then carried Destiny's deceased body into his basement and later engaged in sexual activity with Destiny's body."
Prosecutors say Gregerson confessed to the crimes on Monday. Just a few hours later, police found Destiny's body in the Gregerson's basement, inside a well concealed storage container.
Gregerson is in the Salt Lake County Jail on 5- million dollars bail.
Salt Lake County prosecutors say new state laws will allow them to seek a harsher punishment against Gregerson. One law deals with the treatment of victims after they die.
The changes came, in part, because prosecutors couldn't seek the death penalty in another murder case.
Fifteen-year old Tricia Autry was raped and killed in 1999. Her family learned her body had been dismembered then dumped in Cache County.
Cody Nielson was convicted in the death. Prosecutors wanted to enhance the charges and needed an aggravated murder charge.
Legislator Scott Wyatt, a prosecutor in the Autry case, sponsored two laws last year.
Rep. Paul Ray, (R) Davis County: "I think we realized when we were doing this that it was a major change. It was a policy change that we were making that we were going to go out and aggressively go after these perpetrators."
Both bills passed the Legislature by a very large margin.
A friend of the Gregerson family is speaking out on the family's behalf.
Reed Farnsworth, Gregerson Family Friend: "It's like being lost. It's someplace we've never been before. It's someplace we never thought we'd be. It's a heartwrenching experience."
Reed Farnsworth says the family expresses its love for their son, but their main concern is for the Norton family.
The Gregersons have not yet spoken to Craig; they will tomorrow, then they plan to issue a statement.
Gregerson grew up in Orem. His former neighbors say they are shocked and even skeptical about the charges. They say they have a hard time believing the boy they knew could be capable of such crimes.
In an interview with KSL Radio, Gregerson's wife, Cadie said she no longer support her husband and plans to file for divorce.
She described her reaction to the charges.
Cadie Gregerson, KSL Radio: "I wanted to pass out. I was sickened and I was actually, I was sitting down and I got off the couch and just huddled in the corner. I was hyperventilating. I just can't even describe the shock and hurt that this happened, that I was married to such a sick person."
Destiny's funeral will be tomorrow morning at 11.
(The Associated Press Contributed to this story)
×
Related Links