This archived news story is available only for your personal, non-commercial use. Information in the story may be outdated or superseded by additional information. Reading or replaying the story in its archived form does not constitute a republication of the story.
SALT LAKE CITY — March Madness is upon us, so why not pit the cities of Utah against each other in a bracket-style approach and see who comes out on top.
We've selected the 68 most populous cities in Utah based on 2010 census data, which is the most recent data, and have given them their seeding based on population size. As the most populous city in the state of Utah, Salt Lake City takes the No. 1 overall seed. Hooper is the 68th most populous city and claims the final 16-seed.
The voting will be similar to that of the actual NCAA Tournament in that there will be four play-in games before the actual tournament begins, which begins now. A total of 64 teams will compete in the first round and will begin Wednesday (March 16), followed by the Round of 32 on Friday (March 18).
The Sweet 16 and Elite 8 will be the following Wednesday (March 23) and Friday (March 25), with the Final Four and Championship round after that (April 1 and April 4). Voting for each round will go throughout the day and will be officially stopped at midnight (voting can still come in after midnight, but will not be counted in the official result).
How you come to decide upon the best city is entirely up to you. Will you vote simply on population? Or does one city have better food than the other? What about the landscape and scenic opportunities? You be the judge. If you want others to vote, share the poll and help your selected city or cities win.
Is this complete nonsense? Yes, but why not have some fun with a completely subjective bracket. Enjoy and remember to look for the first-round voting on Wednesday.
Scroll down to see the four play-in games: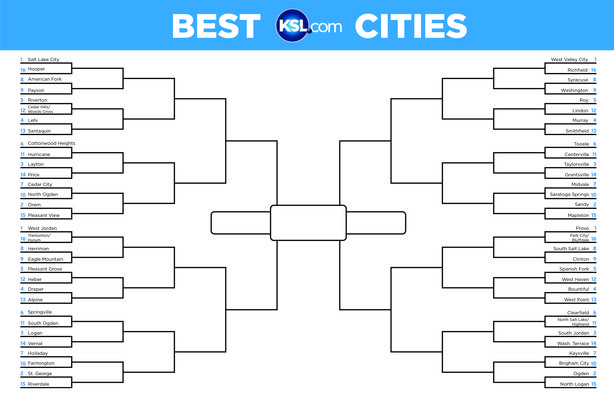 ×