This archived news story is available only for your personal, non-commercial use. Information in the story may be outdated or superseded by additional information. Reading or replaying the story in its archived form does not constitute a republication of the story.
SALT LAKE CITY — Noah Chesler was excited to go back to school.
Not many 9-year-olds are. But Noah had been gone for nearly two years — after a bone marrow transplant left his immune system too weak to fight the onslaught of infections lurking around every classroom.
Then, right before his scheduled return, someone in his school district caught measles.
That was the 2011 Salt Lake County measles outbreak, which started when a family with unvaccinated children traveled abroad and returned with measles that sickened seven people, including three who got the disease from school.
If you ask Noah's mom, Cristie Chesler, immunizing your children is more than a personal choice — it's a social obligation.
"My child didn't have the option of making that decision," Chesler said. "I didn't have the option."
With more and more Utahns choosing to exempt their children from their immunizations, experts say Utah's schools are at risk of losing "herd immunity" — the protection a community enjoys when most of its members are vaccinated against infectious disease.
The threshold for community immunity varies for each disease. For measles, it's about 92 to 95 percent. For whooping cough and mumps, the threshold is lower.
In general, said Rich Lakin, immunization program manager at the Utah Department of Health, about 90 percent of a community must be vaccinated to prevent serious outbreaks.
Utah's kindergarten classrooms are hovering on the brink.
According to the latest data from the Utah Department of Health, roughly 91 percent of Utah's kindergarteners were adequately immunized when they started the 2014-15 school year — and exemptions are rising.
Lakin called the trend "disturbing."
The school districts with the highest rate of exemptions are located mostly in rural areas of Utah like Carbon County, where only 77 percent of kindergarteners were adequately immunized.
But relatively high-income school districts like Park City — where 87 percent of children were adequately immunized — are also below herd immunity thresholds.
"I talk to parents all the time about personal exemptions, and it's pretty apparent to me that they don't understand the effect that their choice has on other kids," said Lacey Eden, a pediatric nurse practitioner.
Eden said many parents are trusting information on the Internet that can be alarming but not scientifically valid.
Another problem is that it's sometimes more convenient to get an exemption than to get a child fully immunized, Eden said.
Many parents, realizing they're behind schedule on their child's immunizations, get an exemption instead, according to Eden. Then they don't follow up.
A bill sponsored by Rep. Carol Spackman Moss, D-Salt Lake City, would seek to change that.
HB221 would require parents who have immunization exemptions to watch an online video each year for the certification.
The 20-minute video would describe how a parent can protect their unimmunized children in the case of an outbreak, according to Moss. She said it would hopefully prompt more parents to consider getting their children vaccinated.
"This isn't gong to be punitive," Moss said. "It's educational and that's a key point that I want to make clear. Requiring people to get education yearly I don't think is too much a price to pay."
The Libertas Institute, a Lehi-based libertarian think tank, opposes the bill because it requires parents to be "indoctrinated from biased sources of information."
On its website, the organization states that the annual requirement is "violative of (parents') fundamental rights as the stewards of their children's information."
Moss said she's confident the bill will pass despite opposition.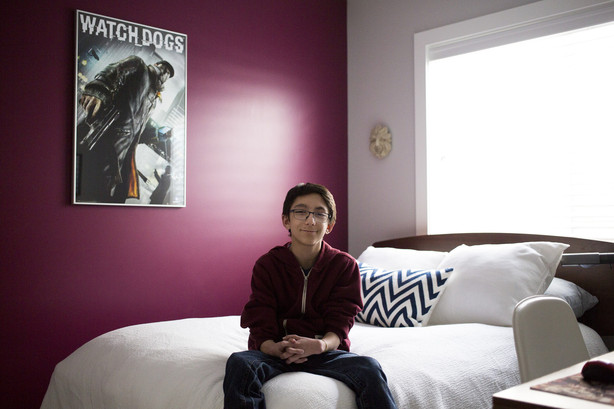 Beth Luthy, a nursing professor at BYU, supports the bill based on her experiences with her son.

When Luthy's son was barely 1 year old, he survived a risky liver transplant.

"At this time, I'm thinking, 'We've got it made,'" Luthy said. "We've got it made. We've got a liver."

But her son, who takes anti-rejection medication that suppresses his immune system, began contracting infections.

Chicken pox. Whooping cough. RSV. Rotovirus. Each time, he landed in the hospital. Once, he went into septic shock and was comatose for several months, Luthy said.

Now 28, Luthy's son is still on anti-rejection medication, and will be all his life.

"In my heart, I feel like I understand being a parent and wanting to do what you feel is right for your child," Luthy said. "What I wish some of the parents who don't vaccinate would just think about would be — my choice may affect the life and the safety of other people.

"We almost lost him so many times," Luthy added. "It hangs over us like it's a dark cloud."

Based on 2013-14 school year data released by the health department, religious concerns make up a small portion of school exemptions — about 4 percent, according to the report. Another 1 percent of exemptions are for medical reasons.

The remaining 95 percent are exemptions for personal belief.

And each year since 2009, kindergarten and seventh grade exemptions in Utah have crept up. They now hover around 5 percent, although Lakin said the real percentage is probably higher.

He pointed to three measles outbreaks in Utah in recent years.

The Centers for Disease Control and Prevention reported two outbreaks in Utah in 2011 — one in Salt Lake and one in Cache County — affecting 13 people with tens of thousands of people exposed.

In 2015, three people were sickened after a multi-state measles outbreak.

That's not enough to convince everybody.

Jared St. Clair, a father of six who owns a health and alternative medicine store in Bountiful, said he made the decision not to vaccinate his children after intense research.

St. Clair, who also is unimmunized, said he's generally suspicious of anything required by the government or driven by pharmaceutical companies.

"I really try not to sound like one of those extremist guys that doesn't trust anybody and thinks everything is a conspiracy," St. Clair said, acknowledging that the topic is polarizing.

But he said he tries "as much as possible to keep my eyes open and figure out what's really going on."

St. Clair said he had the measles and chicken pox and two of his kids — who were vaccinated — have also had chicken pox.

He said his "heart goes out" to families with children who cannot be immunized. But he said he does not believe an infectious disease outbreak would be deadly in a modernized country like the U.S.

"We're in a first-world society where everybody's clean and everything's relatively sterile and people are actually taking care of themselves, and we have hospitals when we need them," St. Clair said. "In that type of a society, would we really have a measles outbreak that would klll a whole bunch of people? I don't really believe we will, with or without vaccines."

But Lakin says the disappearance of infectious diseases from the U.S. is due to vaccines.

Without herd immunity, an infection will snowball, Lakin said. The more unvaccinated people there are, the higher chance of it spreading exponentially.

People at risk include the elderly, those who cannot be vaccinated for medical reasons and the 50,000 babies born every year who are too young to receive their vaccines, he said.

"It's so hard to change perceptions," Lakin said. "And that's something I've realized, that people have their opinions and that's OK, but we try to educate people based on science, not personal beliefs."

As for Noah Chesler, he went back to school after health officials declared the measles outbreak over, about a month later. Experts said herd immunity prevented the disease from spreading farther.

Still, for mom Cristie Chesler, it can be hard to keep the frustration out of her voice.

"Their response might be it's a minor illness," she said of parents who don't vaccinate their children. "Well, it would have been catastrophic had Noah acquired measles from them."

She added: "They didn't even consider him when they made that decision." Email: dchen@deseretnews.com Twitter: DaphneChen_

×
Photos