Estimated read time: 2-3 minutes
This archived news story is available only for your personal, non-commercial use. Information in the story may be outdated or superseded by additional information. Reading or replaying the story in its archived form does not constitute a republication of the story.
A day after the flooding in a Taylorsville neighborhood, some are asking why that particular area flooded and what the risk is of it happening there again.
Today, Eyewitness News spoke to Taylorsville's city engineer and the Utah Department of Transportation (UDOT), which controls Bangerter Highway -- the road where the water came pouring down from yesterday afternoon.
Officials from both the city and UDOT say the amount of rain overwhelmed the system and insist there's no design problem there.
"What caused the problem is the water that came over the retaining wall. We're not sure why that happened at this point. That'll be looked into. The reason the landslide happened was just erosion coming off the hill," said John Taylor, Taylorsville's city engineer.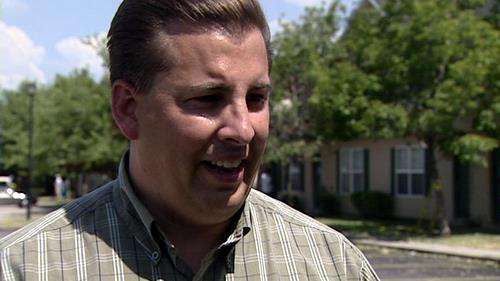 Taylor says the flood came from Bangerter Highway, where road crews were out today adding a bed of rocks to better disperse water in the future.
UDOT tells us when the storm hit, too much water ran down 5400 South then turned, overwhelming storm drains on Bangerter.
A UDOT spokesman says the drainage system "worked the way it should. The water took the path of least resistance. ...The storm drains are cleaned regularly. ...It was just one of those 100-year rainstorms."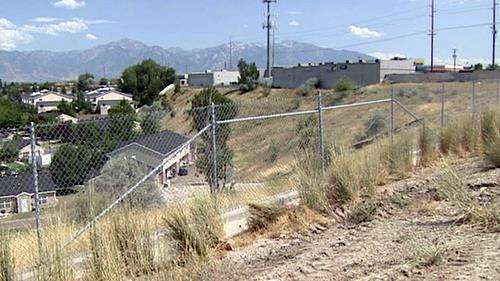 The city says there's no history of flooding here, and we checked county flood maps which show flood risk in the area is low.
"There has not been. That's the first call we've had of any water coming over the hill from Bangerter Highway or 5400 South like that, or any flooding in this complex as well. They do have a drainage system that functions pretty well," Taylor said.
A geotechnical firm has checked out the hill and tells Taylorsville they're comfortable it won't fail. "We're satisfied the slope is stable," Taylor said.
But what if another big storm hits? "There's still potential for erosion in another storm if we overtop those retaining walls again," Taylor said.
An engineer from another city we spoke with today tells us the fact this neighborhood is in a basin is not necessarily an issue. We build in similar spots all over the state. Whether those spots flood depends on what's been done to keep rainwater out, or to get it out if it collects there.
E-mail: jdaley@ksl.com
×
Most recent Utah stories