Estimated read time: 6-7 minutes
This archived news story is available only for your personal, non-commercial use. Information in the story may be outdated or superseded by additional information. Reading or replaying the story in its archived form does not constitute a republication of the story.
MAGNA — "Carnival of Souls" opens with a street race in a presumably Kansas town. There's a crash on a bridge followed by a car plunging into the river below.
And then a survivor miraculously emerges from the water three hours later. Mary Henry doesn't remember the crash, or how she managed to survive. All she wants now is to move on with her plans to move to Utah, where there's a job as a church organist waiting for her.
The 1962 "Carnival of Souls" is a virtually homemade horror filmed in Kansas and Utah on a threadbare budget that, in the decades since, has emerged from the depths of a bona fide cult classic.
"'Carnival of Souls' wasn't even a B movie," said James D'Arc, curator of the BYU Motional Picture Archive. "This was a D movie. This was guerrilla filmmaking at its finest, back in the early 1960s."
The film's director was Herk Harvey.
"Herk Harvey was a fascinating guy," said D'Arc. "He was a maker of industrial films and educational films, which were quite the thing to do in the 1950s and 1960s in his native hometown of Lawrence, Kansas."
Harvey was on his way home from a shoot in San Francisco when he glimpsed the crumbling ruins of the old, abandoned Saltair out in the Great Salt Lake.
"Isolated, out on its own," D'Arc said. "It's getting dark. He's intrigued by it."
So intrigued, Harvey pulls his car over, gets out and walks about a mile to the shuttered gates of the old resort.
"And it hung in his memory, so when he got back to Lawrence, the idea germinated in his mind," D'Arc said. "'This has to haunt other people too. So, why don't we do a horror story using that (Saltair) as the centerpiece, add a dash of zombies, have some mystical sances and a woman whose involved in a car crash and is lured by these trances to Saltair.'"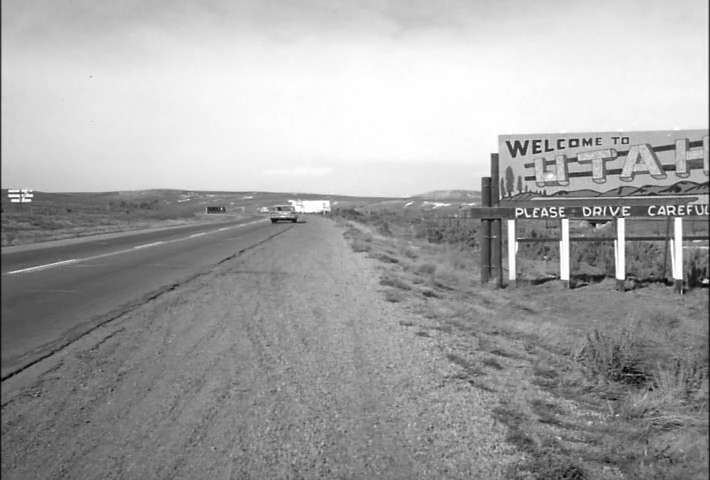 In the film, the woman, Mary Henry, does move to Utah. It's when she drives past Saltair the first time she sees the face of a ghoulish character known only as "The Man" appear in her passenger window. "The Man," played by Harvey himself, haunts her throughout the film as she struggles to connect with people. Then there's that strange, compulsion to see the abandoned Saltair.
The original pavilion was opened in 1893 by a group of businessmen affiliated with The Church of Jesus Christ of Latter-day Saints. Supported by 2,000 pylons, it was nicknamed, "The Coney Island of the West."
"The first Saltair, the structure itself was designed to convey an otherworldly feel," said historian John McCormick and co-author of "Saltair."
"It was designed to be an escape from the cares of the everyday world. And the architect, Richard K.A. Kletting, said that was his goal, 'to transport people from one world to another.'"
Thousands made the escape to Saltair every summer for decades. But the resort's fortunes changed first with a massive fire in 1925 that destroyed the original pavilion, and then the Great Depression would soon take its toll on the new pavilion, along with receding waters and then World War II.
"After being closed for three years, it opened for the 1946 season," said McCormick. "Through the '50s, the owners regularly thought about whether they could keep it going."
By 1958, they could not and shuttered the resort. By the time Harvey saw it, Saltair had been deteriorating for nearly four years.
Back home in Kansas, Harvey persuaded a co-worker to write a screenplay. He scraped together $30,000 from friends and clients, took three weeks off from his job and then hurriedly shot "Carnival of Souls" in Kansas and Utah.
His lead actress, Candace Hilligoss, would later say she got only $2,500 for her role as Mary Henry. Harvey used local actors at both locations for the other roles, including recruiting University of Utah students as zombies for the ballroom scene.
D'Arc said he hasn't found any official permits for location shootings, and the lighting in the film is flat.
"That suggests," said D'Arc, "they were not using any kind of lighting source or reflectors; meaning so they wouldn't be discovered. The flat lighting of the exteriors, the very quick shots at the Union Pacific Depot, the Greyhound bus terminal suggest this was a very quick shoot and they grabbed shots."
"Harvey, himself, admitted to paying the lady in the dress department of ZCMI to look the other way," said D'Arc.
"In that sense, it does feel like a cheap film. It feels short and to the point," Israel Lawton told us. He first saw "Carnival of Souls" as a 15-year-old, but continues to appreciate the film. "But the emotional impact is not cheap."
Lawton believes the film works because it doesn't resort to cheap gore; even when Mary finally encounters "The Man" and that dash of zombies dancing in the old Saltair ballroom.
"They're given this really, eerie ghost-like makeup," said Lawton. "It's black lips, black eyes, real pale backing. It could seem really ridiculous, but it's genuinely frightening for the viewer. They're trying to scare you through an 'otherworldliness,' almost like Kabuki theater."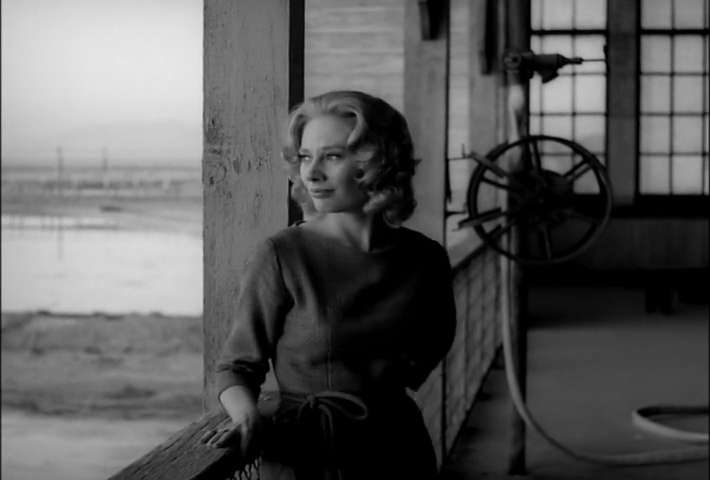 "I think it's one of the most surreal type of visuals you can ever have for this isolated, desolate, derelict, forlorn landmark," said D'Arc of the dance.
The film's very final shot – back at the river – suggests Mary never emerged from the water at all. There's no explanation from the filmmakers.
"Some people think it's pure paranormal," said Lawton. "Some think it's completely a metaphor for the fear of death; there's no paranormal at all. And the film leaves you to ponder this and wander if those things are one and the same."
D'Arc said he doesn't look for logic in "Carnival of Souls," but he believes the film is a valuable cultural document because it lets us see a Salt Lake City and a Utah that no longer exists.
"Few people know where the Greyhound bus depot was, or what the old ZCMI looked like inside, even what the Union Pacific Station looked like at the time it was an active, operating station," D'Arc said. "As far as Saltair is concerned, since it isn't there anymore, this is a great film to see historically how that venerable old structure looked like."
"He lucked out," Lawton said about Herk Harvey. "The perfect film location is a sign of a good director, and I think 'Carnival of Souls' has that in spades."
After decades of being relegated to late night television, "Carnival of Souls" was revived in theaters in 1989 and is considered by many as a trailblazer in the horror genre.
As for Saltair, a fire burned it to the ground in 1970. A new pavilion was built about two miles to the west where it still stands. It has finally found some success as a concert venue.
×
Photos