Estimated read time: 8-9 minutes
This archived news story is available only for your personal, non-commercial use. Information in the story may be outdated or superseded by additional information. Reading or replaying the story in its archived form does not constitute a republication of the story.
KSL Team CoverageThe neighbor who kept the body of 5-year-old Destiny Norton in his basement told police the girl "went limp" after he lured her into his house and gagged her.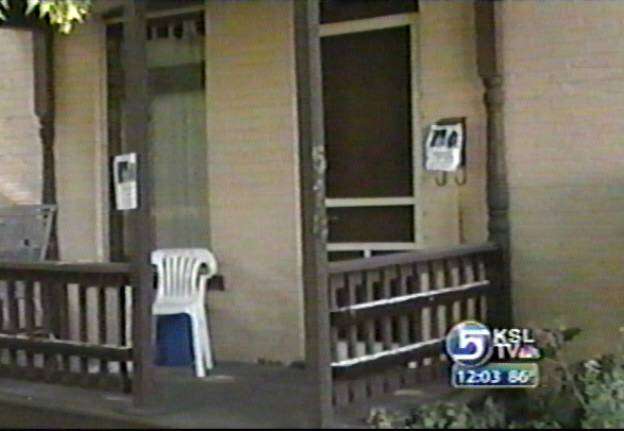 Destiny's body was found last night around 8:30 in the basement of 20-year-old Craig Roger Gregerson's home, about 150 feet behind the Norton's home.
Sara Woods, Neighbor: "We're sick, this is right behind the wall of my house! To have her missing, and have her turn up just two doors down, and we didn't even know she was here."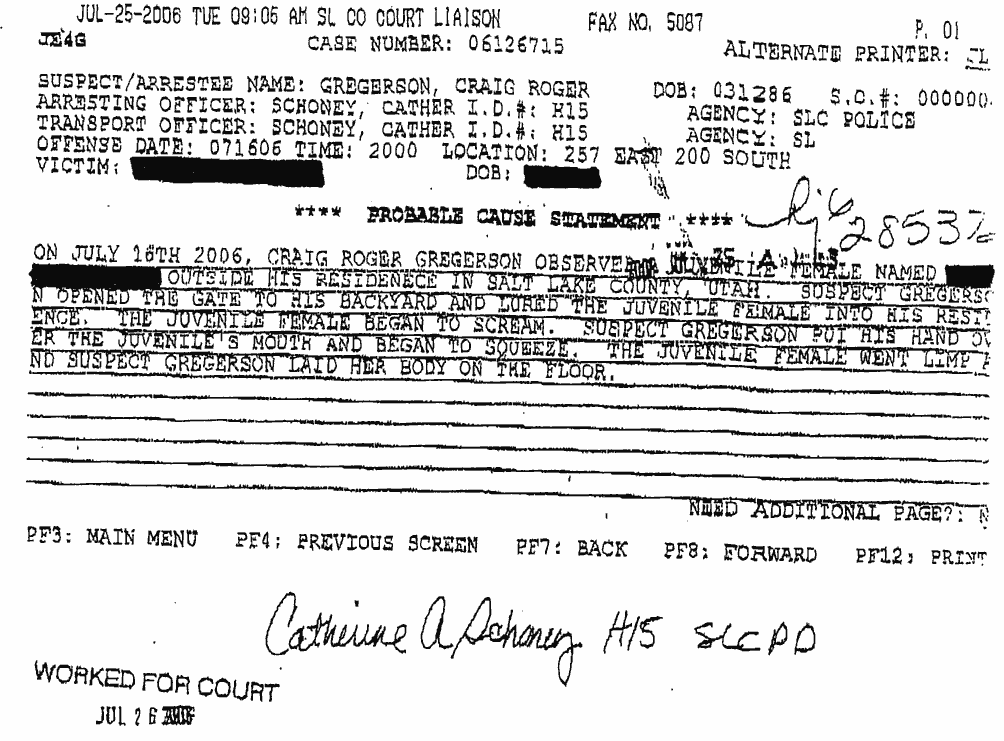 Craig Gregerson has been booked on kidnapping and murder charges. A spokesperson for the District Attorney's Office says prosecutors have not yet met with police. He says it could be a couple of days, before formal charges are filed.
According to a probable cause booking statement, Gregerson saw Destiny outside his home. He then opened the gate to his backyard and lured the five-year-old into his home. The statement went on to say Destiny began to scream, so Gregerson put his hand over her mouth and began to squeeze. Her body then went limp and he laid her body on the floor.
The man who calls himself Destiny's uncle, Peter Brooks, broke down when he heard the circumstances surrounding Destiny's disappearance.
He says, Gregerson should receive the death penalty. Brooks believes the police betrayed the family's trust, but credits them for bringing an end to the mystery of Destiny's disappearance.
Peter Brooks, Destiny's Uncle: "With everything I've said about the police department and law enforcement agencies, there is a bottom line to this; and the community needs to know this, they are teh ones who brought Destiny home."
Earlier in the week when detectives went door-to-door in the neighborhood, they interviewed Gregerson inside his home. But police say canines never picked up Destiny's scent.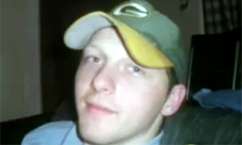 And even though Gregerson refused to allow police to search his home, the police chief says that is not sufficient probable cause to search someone's home. They had to wait for a warrant.
Then last night, police received two tips. One was information leading them to Gregerson. The other was the witness who supposedly saw Destiny in a black truck outside a convenience store in Farmington. Police say these two tips came in around the same time and investigators were pursuing the leads simultaneously.
Chief Chris Burbank, Salt Lake City Police Dept.: "As I was sitting in my office, I had two leads come to me. One was concerning the incident in Farmington and the black pickup. The other was this information. They said should we hold onto the info on the pickup? I said definitely not. In the event the information we had here did not pan out, I wasn't about to give up a lead in Farmington."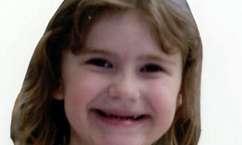 The Farmington lead turned out to be nothing. Then, around 10:30 last night, police called a press conference, but left a lot of questions still unanswered.
How long was Destiny in that basement? And what led police to Gregerson's house now-- why not a week ago?
The police chief's only statement about that was that there has been conflicting information from various sources up until the last minute.
Another important piece of information to confirm-- could Destiny have been somewhere else when police originally went to Gregerson's home?
Police have not said a word about the investigation today, and there are so many unanswered questions. They are choosing to wait until autopsy results come back. That could be as late as tomorrow but we may know preliminary autopsy results later today.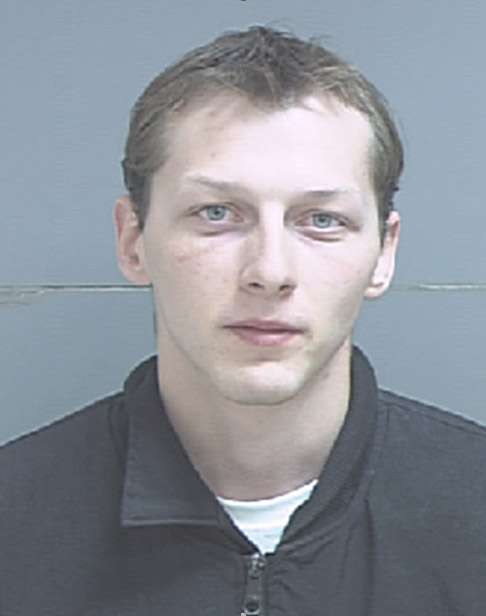 The suspect, 20-year-old Craig Roger Gregerson is seen here in a mug when he was arrested in 2004 for investigation of domestic assault. No charges were ever filed in that case, Nancy Volmer, a spokeswoman for Utah's district courts, said Tuesday.
Court papers paint a picture of an abusive husband.
Gregerson, a Radio Shack warehouse clerk, kicked and punched his wife, once causing a miscarriage, in a troubled marriage detailed in court papers filed in March by her attorney.
His mother-in-law filed an affidavit accusing Gregerson of once choking and punching her when she tried to kick him out of her home.
Gregerson once threw the couple's 1-year-old daughter across a bed when the infant kicked some food off his lap, said an attorney for Gregerson's wife.
The attorney, Delano Findlay, detailed those allegations in a court filing in March, opposing a protective order Gregerson had obtained against his wife, Catherine Gregerson. A judge revoked the order and dismissed Gregerson's hand-scrawled complaints, which Findlay called fabricated.
According to the papers, Gregerson told his wife that he didn't care if he killed her that it would be better to be in jail than living with her.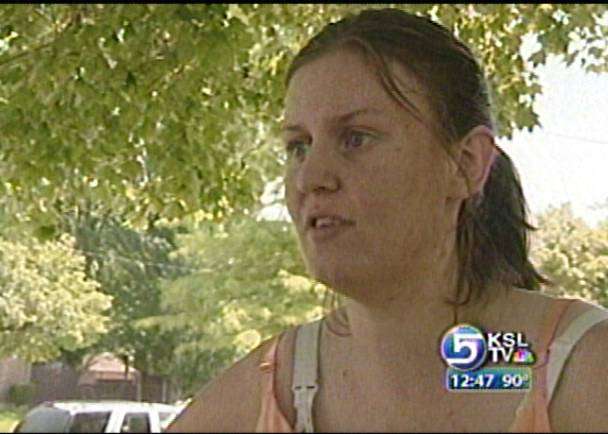 The papers stated Catherine Gregerson is a battered wife who put up with it because she loved him and felt a need for his love.
Eyewitness News spoke with Catherine Gregerson early on in the search for Destiny last Tuesday.
Cadie Gregerson/ Neighbor/ July 17: "I came over and I talked straight to the mother. Then I went and took my daughter inside and then went straight out to go look. I mean, I have a child too. How would I feel? It's the same way. What if my child went missing? I'd be completely devastated."
Witnesses say they saw Gregerson's wife several times near the house prior to his arrest, including last night after his arrest.
Jeannie Hill / Family Friend: "She came up last night, and says, 'Oh, where's my husband?' And she said the guys name, and somebody said, you need to go, he was just arrested for murder. And she didn't even seem surprised, she just walked away."
Gregerson's wife told KSL radio today, she thinks her husband has been set up.
Catherine Gregerson, Doug Wright Show: "I think somebody's setting him up. Unless I hear it from my husband's mouth himself that he did it...that's what I think and I have yet to talk to my husband."
She also claims she had no knowledge of this until she walked up to the house last night. CLICK HERE to listen to the full interview
She helped with the search efforts in the days following Destiny's disappearance and even spoke to one of our crews on the scene. Today she said she's heartbroken about what's happened.
She also says she was in the home as recently as yesterday, but didn't notice anything unusual.
Doug Wright: "Did you notice anything unusual at all in the home?"
Catherine Gregerson, Suspect's Wife: "You know what, the house smelled like it normally does. I didn't smell a single thing. I've been in that house several times since she was missing and I haven't smelled a single thing. And if he killed her, I will not stand by him, no doubt in my mind at all. But if he tells me to my face that he did it, but I will stand by him if he denies he did it."
Catherine admits she never went in the basement of the house. She also told KSL radio her husband voluntarily let police check his house on Monday.
She says Craig has been sick the last few days. Yesterday he agreed to get a polygraph test and never came back from meeting with the FBI.
Cadie Gregerson said her husband had only some minor trespassing brushes with law in high school.
Police say they never had enough probable cause for a warrant and the Norton family never identified Gregerson as a suspect. In fact, neighbors barely saw him. He kept to himself.
Sara Woods, Neighbor: "The only time I hung out with him is when he was standing here talking with the FBI, and he lied right to our faces. He look right at us and said "I wish I knew where he was."
Peter Brooks, Destiny's Uncle: "I have no idea who he is. I never got to know any of the neighbors."
Police say Gregerson lived in the house alone, though we know he is married with a small child.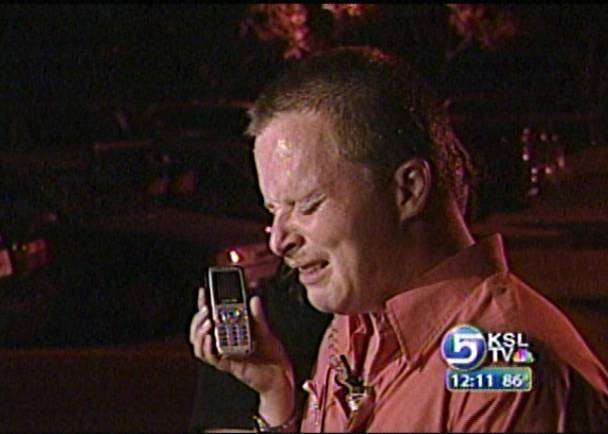 Norton's family and friends are devastated and outraged. Holding up Gregerson's mug shot, the crowd reacts to seeing his face.
Peter Brooks/Destiny's Uncle: "You see that? Let society see what the face of a sick man looks like. The man who would take a five-year-old child away from a loving family like ours. Let everyone remember this face."
A growing pile of cards, candles and stuffed animals now sit outside Destiny Norton's home.
During that week, hundreds of Utahns, many complete strangers, helped search for the little girl. Now, the community is showing their support with items left in Destiny's memory.
Jeannie Hill, Family Friend: "The whole community, they've been wonderful. They've been wonderful. They've been so helpful and looking everywhere."
Destiny's family will remember her as a beautiful little girl, mugging for the camera at her parent's recent wedding, full of life and laughter.
Destiny's younger sister, Trinity turned one-year old today. A family spokesperson says the family is turning their attention to her today.
Peter Brooks: "After such a tragic loss, that was Rick and Rachael's focus, was to make sure that today was Trinity's day."
Pictures of Gregerson with his own child and family are posted online. He's listed himself on the website myspace.com.
We couldn't find Gregerson listed on the state sex offender registry. But once again, he was arrested for assault and domestic violence charges a couple years ago, and now is charged with Destiny Norton's murder.
(The Associated Press contributed to this story)
×
Related links
Most recent Utah stories