This archived news story is available only for your personal, non-commercial use. Information in the story may be outdated or superseded by additional information. Reading or replaying the story in its archived form does not constitute a republication of the story.
SOUTH JORDAN — Dr. Hans Jenkins was in Idaho last week, but through newly available technology, he was able to see his patients in Utah.
"It made me happy as a physician that I could help them when they needed it," the family practitioner said.
Jenkins, of Farmington, is one of 12 MountainStar Healthcare doctors in Utah who have signed onto the MDLIVE network, offering virtual care to not only MountainStar Healthcare insured clients, but anyone in the state via tablet, smartphone or personal computer.
"Anyone can use it," said Troy Wood, vice president of business development for MountainStar, who helped develop the service. It is available 24/7 for a $49 fee, but it could be even less in cases where a cooperating insurance is billed.
As a busy father of four, Wood has already used the service — from the comfort of his own home — to get a diagnosis for a son who was suffering a debilitating cough, as well as for himself when he noticed a questionable spot on his skin.
"I visit my dermatologist regularly, but two weeks after my appointment, I had noticed this spot and it worried me," he said.
The doctor he spoke with over Internet communication allayed Wood's concerns and prescribed a skin cream that helped clear it up within two weeks.
"It was much more convenient and less expensive than packing the kids up and going to the doctor, sitting in the waiting room for who knows how long and then having to pay for something that ended up being relatively easy to treat," he said.
MountainStar's Virtual Care focuses on diagnosing and treating common ailments, such as colds, earaches, pinkeye, allergies, headaches, among other acute and urgent illnesses or conditions.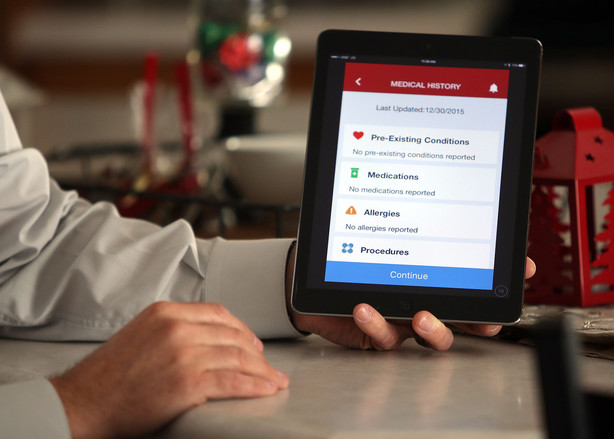 Various standards are set by the U.S. Centers for Disease Control and Prevention and the American Telemedicine Association to help physicians properly diagnose and treat without a physical examination.
"The nice thing is that you're in your living room, doing this at your leisure," Wood said, adding that the average wait time to see a doctor is about five minutes.
MountainStar is the first hospital system in the state to offer the service, and with it, about 90,000 patients will have access through various benefit plans. Other health plans provide the telemedicine option as a benefit.
"Patients are loving it," Jenkins said.
While some are reluctant to try it the first time, they're hooked when they find out how slick it is, he said.
It was the patient population that hinted at wanting the option, to help with the increasing number of busy lives.
"It allows families to keep living their lives," Jenkins said, adding that a typical urgent care visit could take up to two hours for one patient. The virtual care option takes about 15 minutes to complete.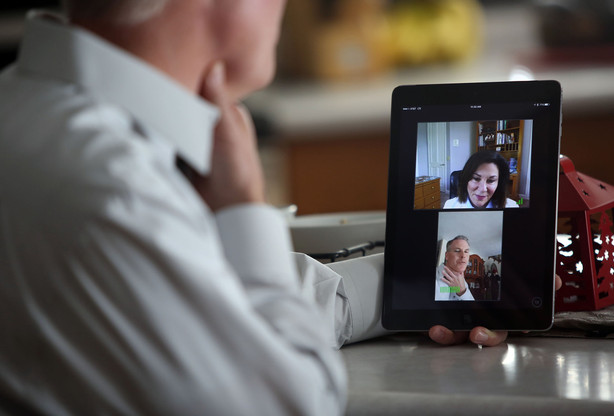 The program asks patients for relevant health information, including lifestyle-related issues and the patient's family history, much like an initial visit at any clinic office.
Once a profile is created, patients select an available doctor and wait to be connected. Physicians will likely ask additional questions to verify the patient's identity and analyze symptoms. The program will help locate a nearby pharmacy in the chance a prescription is required, and it directs patients to other doctors or specialists when followup is needed.
Doctors in the MDLIVE network, Jenkins said, provide the same medical advice as they would in the clinical care setting. The program, which he said helps to "speed up medicine" in a fast-paced world, could also help cut down on societal infection.
"It keeps people out of the emergency room or urgent care buildings where they could spread illness or disease," Jenkins said. "It's reinventing house calls."
×
Photos
Related Stories