Estimated read time: 3-4 minutes
This archived news story is available only for your personal, non-commercial use. Information in the story may be outdated or superseded by additional information. Reading or replaying the story in its archived form does not constitute a republication of the story.
EAGLE MOUNTAIN — A SWAT standoff in Eagle Mountain Monday evening ended when the gunman took his own life, law enforcement authorities said. The man was wanted for questioning in the death of his girlfriend, whose body was found in Orem earlier in the day.
The SWAT response unfolded at around 3:30 p.m. near the Ranches Golf Club, located at 4128 E. Clubhouse Lane in Eagle Mountain, according to Utah County Sheriff's Sgt. Spencer Cannon. A man later identified as David Brigham Driscoll, 37, of Eagle Mountain, had barricaded himself inside his car and threatened suicide, Cannon said.
A homicide investigation that started Monday afternoon sparked the standoff, according to the Orem Police Department. Officers found Brittany Engstrom, 27, dead from a gunshot wound at Cherry Hill Apartments, near 1675 South and 400 East, while performing a welfare check at about 2 p.m.
"When our officers arrived they knocked on the door — no one answered — and tried the door," said Orem police Lt. Craig Martinez. "It was unlocked, (so they) just creaked it open to say 'police' and make sure everything was ok. That's when we discovered a female with multiple gunshot wounds deceased in the home."
Police reportedly visited the same apartment two other times earlier Monday, beginning around 10 a.m., after getting calls about a possible argument there. Both times, however, the front door was locked and the apartment was quiet.
The lieutenant said he's unsure what events may have led to Engstrom's death.
"We're still at the infant stages of this investigation," Martinez said.
Driscoll, the victim's boyfriend, was wanted for questioning in relation to the homicide, Martinez said.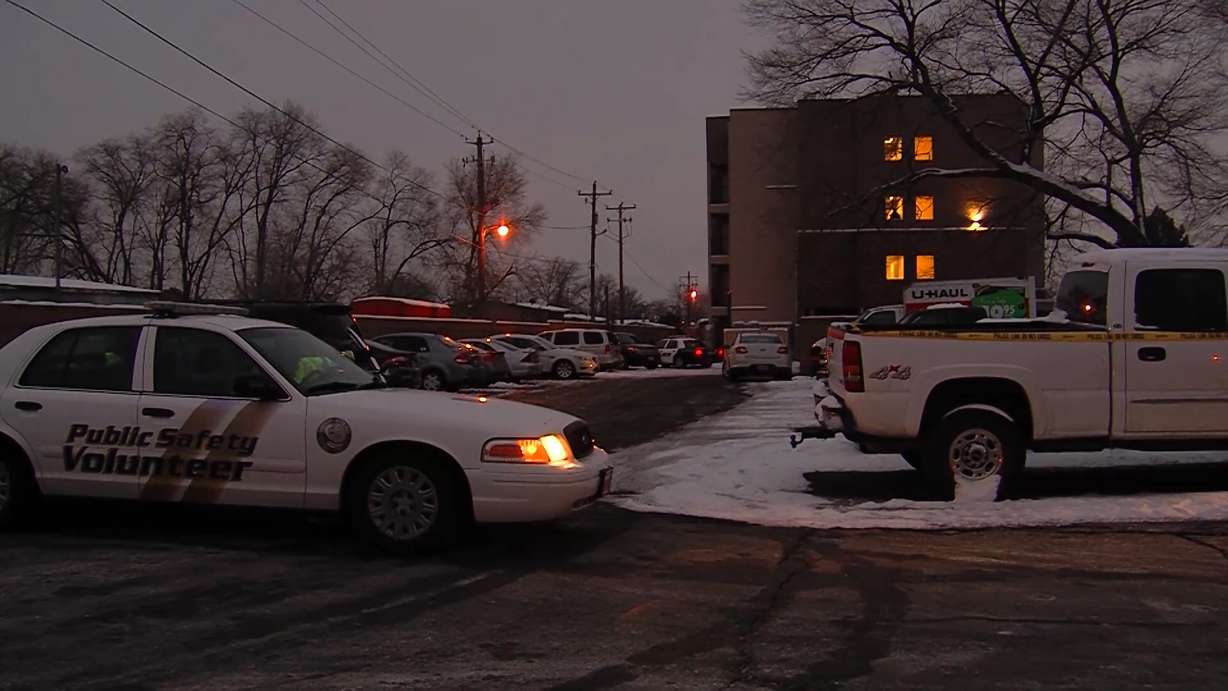 Investigators found Driscoll in the parking lot of The Ranches Golf Club after pinging the location of his cellphone. He apparently also told a family member he would surrender to sheriff's deputies in Eagle Mountain.
Driscoll didn't make any threats to officers but he said he would kill himself, Cannon said. Driscoll reportedly spoke with a police negotiator for about two hours and said multiple times that he planned to surrender. He also spoke over the phone with a family member during the standoff, according to Cannon.
Two hours after the standoff began, it ended with Driscoll killing himself after two police cars approached his vehicle to shine their headlights on him and keep him in sight as the sun went down, Cannon said.
"We were concerned that there may be additional weapons in the vehicle, possibly even explosives," Cannon said, adding that Driscoll had an extensive military history. "Because of that, we wanted to make the area so it was light and (so that) he didn't have a tactical advantage because of the darkness."
No shots were fired by law enforcement officers, Cannon said.
Those who live in the area of Mt. Airey Drive and Clubhouse Lane were instructed to remain in their homes during the ordeal.
Concerned that Driscoll may have had explosives, a sheriff's office bomb squad continued to examine the parking lot Monday evening. The man's car had not been cleared as of 8 p.m.
Driscoll was scheduled to attend a preliminary court hearing Tuesday on four felony charges of aggravated sexual abuse of a child, Orem police said on Twitter. He was charged in September in that case.
Driscoll has no other significant criminal history in Utah, according to court records.
Contributing: Brianna Bodily, Andrew Adams, Geoff Liesik
×
Photos
Most recent Utah stories