Estimated read time: 3-4 minutes
This archived news story is available only for your personal, non-commercial use. Information in the story may be outdated or superseded by additional information. Reading or replaying the story in its archived form does not constitute a republication of the story.
SALT LAKE CITY — Melody Holder's cup of chili is growing cold on a window ledge.
It's dark. She's standing outside the homeless shelter on Rio Grande Street in 40-degree weather, using both of her hands to keep the light of her candle flickering.
"I'm just holding it because it's beautiful," said Holder, whose wrinkled face tells of 18 years spent living on the streets of Salt Lake City.
She's one of hundreds of homeless people who gathered outside the Road Home shelter Sunday night to accept cups of steaming chili and plates of cornbread at the annual Christmas event hosted by Soul Food USA.
Sisters Tara Starling and Wendy Starling Gardiner are the creators of the nonprofit organization whose mission is to feed — and love — the homeless. Christmas Chili Night began five years ago with a few dozen volunteers and a couple of slow cookers of chili.
On Sunday night, more than 300 volunteers showed up to hand out food, gloves and long white candles to the homeless.
Each year, the event gets bigger and the logistics get harder. When Starling and her sister heard about the hundreds of people streaming into the homeless shelters as winter storms pound the Wasatch Front, they decided to double the size of the event. Forty-eight hours after putting out a call for help, they doubled the amount of chili from 600 servings to 1,200.
Those volunteers who weren't ladling chili from rows and rows of slow cookers were tasked with giving out candles and singing Christmas carols.
The sight of glowing faces and gloved hands warming themselves by orange heaters brought some holiday cheer to the area, where homeless men, women and children usually line the sidewalks.
"They can experience the same type of love and acceptance and connections that you would at a family party," Starling said.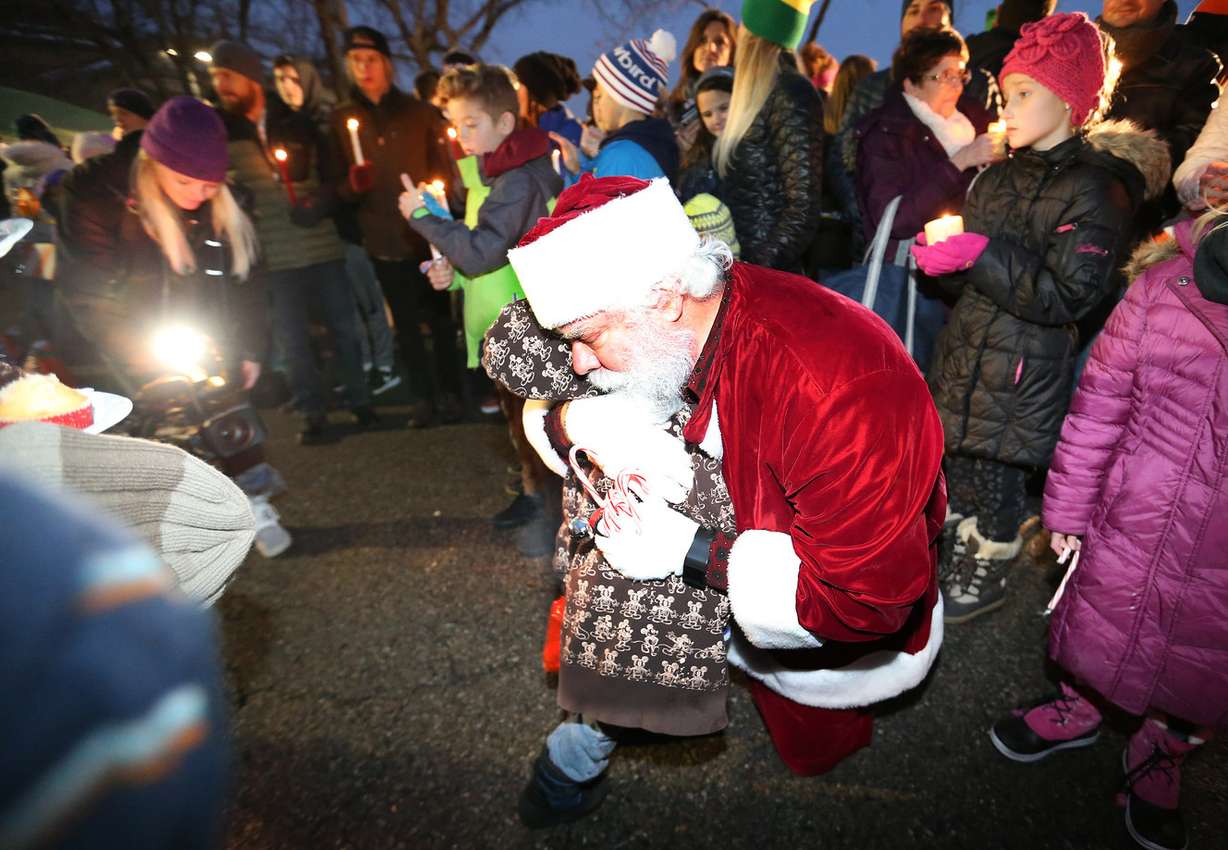 Many volunteers came with their families and children. Lisa Tree, of Lehi, brought four of her five kids to volunteer.
"We were here last Christmas, and this was one of their favorite parts," Tree said.
Tree watched as her 9-year-old daughter, Brooke, gave out knit gloves from Wal-Mart to homeless men and women. Later, she hoped to gather her family together to sing a Christmas carol with a homeless man who said he liked music. "There's so many people in good spirits," Tree said.
Many families with small children were also among the homeless. A young woman named Rita, who declined to give her last name, balanced cups of chili on top of a stroller. Inside, her 3-month-old son was sleeping.
"You can feel how willing they are to give and not complain," she said. "It feels really amazing."
Kicked out by her boyfriend's family after a series of disagreements, Rita spent the first trimester of her pregnancy on the streets. She cried as she described her last year and a half without a home. "I never expected to be homeless," she said.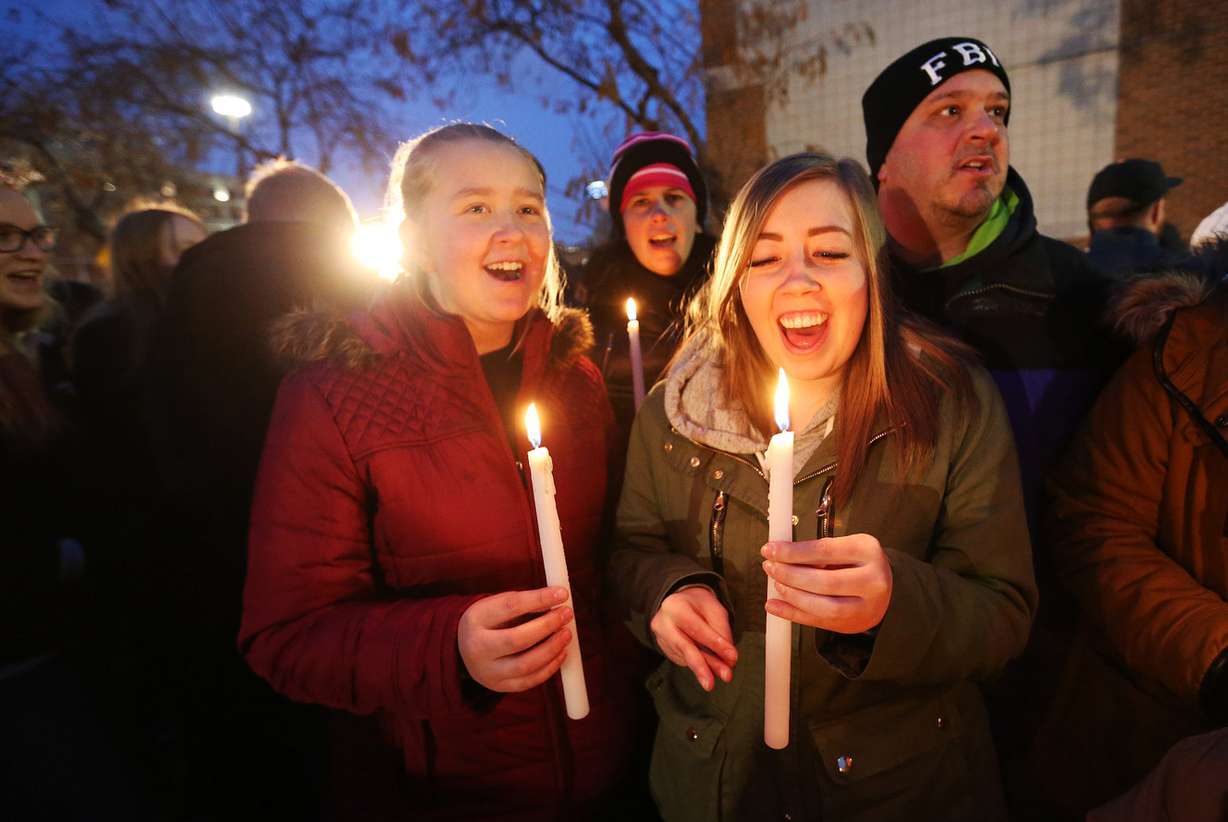 Rita and her boyfriend still pray every night before dinner, every morning when they get up and every night before they go to bed.
"All I want for Christmas is a place to call home for my son and my boyfriend," she said.
After nearly two decades on the streets, Holder is still trying. She's trying to get into overflow housing. She's trying to get back on Medicaid. She's trying to get a job, and she'll try to keep it — something she's never been able to do because of her alcohol addiction, she explained.
But right now, as the rain begins to fall, Holder is just trying to keep her candle lit.
As women and children ducked into the shelter's doors, Holder wished for peace.
The wind blew the candle out moments later as she wiped tears from her face.
"That's all right," Holder said. "I'll light it again." Email: dchen@deseretnews.com Twitter: DaphneChen_
×
Photos
Most recent Utah stories