Estimated read time: 3-4 minutes
This archived news story is available only for your personal, non-commercial use. Information in the story may be outdated or superseded by additional information. Reading or replaying the story in its archived form does not constitute a republication of the story.
Editor's note: This is part of a new series at KSL.com featuring some of Utah's coolest cars. If you own a customized vehicle — from sports cars to semi trucks — email fjolley@ksl.com with a photo of the vehicle and a brief description for consideration.FARMINGTON — As Steve Hirst cruised along the road from San Diego to Salt Lake City in 1966, his newly-acquired 1955 Buick Century 66R began to make some odd noises from the rear of the car. Being a teenager at the time and eager to enjoy his military leave before his ship, the USS Chicago, deployed to Vietnam, he decided to press on. This would prove to be a mistake, as his beloved new ride "grenaded" its rear end just south of Las Vegas.
Hirst wasn't ready to give up, though. With the help of a local farmer, he pushed the Buick into a dirt field and got to work. After installing a used rear end he acquired from a local wrecking yard for $25, he was back on the road. As fate would have it, his troubles were far from over as the motor subsequently seized near Scipio, Utah. This was the last straw for Hirst. He sold the car to a local salvage yard for $15 and hitch-hiked the rest of the way home, thinking that he would never see his Buick again.
But this wouldn't be the last time fate would play its hand in the Buicks' storied life.
In 1974, Hirst was on his way to Arizona when, on a whim, he decided to stop by the salvage yard where he'd left his old Buick, to see if it was still around. Almost impossibly, the car still sat in the very place he had left it almost 10 years previously.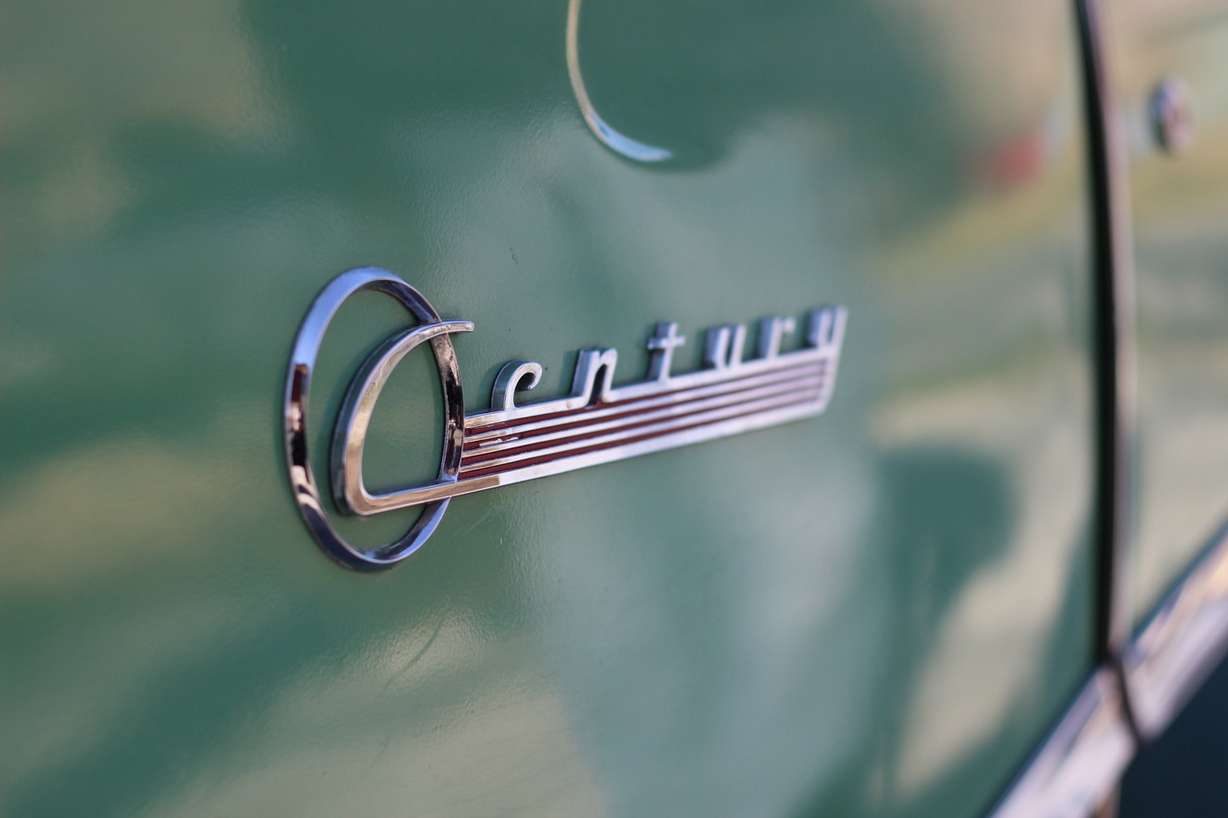 "Only a few parts had been taken off the car," said Hirst. "Almost everything was still there. I bought the car back for $50, not a bad storage fee for eight years!"
After visiting Arizona, he picked the car up on the way home. At first, his plans were to just get the car running and back into driving condition. But, as almost anyone who has ever had a project car can tell you, it didn't stop there. In 1980, the car received a full restoration.
Since the old 322 motor was seized, Hirst replaced it with an original motor out of a 1955 Buick Special.
"The motor ran so good I thought, 'Hey, this is a perfectly good engine,'" said Hirst. "So when I restored the car, all I did was clean it, paint it and put it in the car. I've never touched it since."
---
Almost everything was still there. I bought the car back for $50, not a bad storage fee for eight years!
–Steve Hirst
---
The donor motor, untouched since it left the assembly line in 1955, continues to power the Buick to this day — amazing, considering the car has since seen Mt. Rushmore, both ends of Route 66, the Grand Canyon and even Chicago.
The car sports the original shades of its three-tone paint job, consisting of Dover White, Willow Green and Belfast Green Metallic. The interior, a work of art by any standard, was re-upholstered in an original shade of green.
Today the car sees a multitude of road trips and car shows, which Hirst said wouldn't be ending anytime soon.
"I believe cars are meant to be driven," said Hirst.
Regardless of what the future has in store for Hirst and his '55 Buick, one thing is for sure: They will never part ways again.
"There is no way I could ever part with it," said Hirst.
Related:
---
Chase Christensen is a wildly successful bench racer who believes life is better with regular oil changes. Follow him on Twitter at @ChaseChris8.
×
Photos
Most recent Utah stories