Estimated read time: 2-3 minutes
This archived news story is available only for your personal, non-commercial use. Information in the story may be outdated or superseded by additional information. Reading or replaying the story in its archived form does not constitute a republication of the story.
SALT LAKE CITY — As homeowners were digging out from as much as 2 feet of snow from the latest storm, the Utah Department of Transportation was tallying just how much it spent to keep the roads clear.
UDOT spokesman John Gleason said Tuesday it would likely take several days before exact costs are known, but he estimated the mammoth snowstorm would cost the department in the neighborhood of $1.3 million.
"Typically we anticipate that we're going to spend about a million dollars for every statewide storm," Gleason said. "Where this one was a little bit larger and a little bit longer in duration, we're looking at about $1.3 million."
Gleason said the state budgets about $23 million for snow removal and assumes 20 to 25 significant storms will strike during a given winter.
The latest storm left UDOT's salt sheds looking a little cavernous.
At one shed that supplies workers on the east side and the canyon areas, a massive pile of Redmond salt — which is utilized at lower temperatures and provides enhanced traction — had been reduced considerably by Tuesday.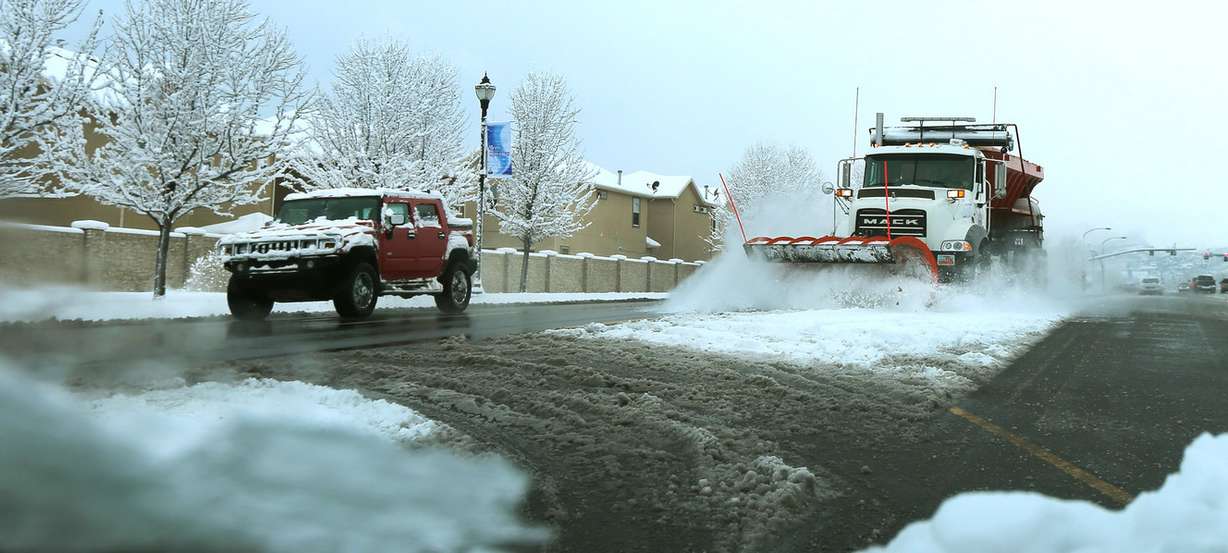 "We can go through quite a bit of it really fast," roadway operations manager Jake Brown said. "We use 250 pounds per lane mile on the roadway."
Gleason said all UDOT sheds in the region were down one-third to one-half of their salt supplies after the storm.
"I think we have to go back a few years before we can really look at a storm of this magnitude," Gleason said. "This one was huge."
Brown said, despite the amount of supply used, reinforcements were quickly on the way — a good thing, since crews that have worked nonstop since Sunday were expected to be busy with additional rounds of snow through Thursday or Friday.
"We call and they deliver it, get on the road the next day," Brown said. "We make sure we have enough salt on hand and ready to handle any storm that Mother Nature throws at us."
×
Related stories
Most recent Utah stories