Estimated read time: 2-3 minutes
This archived news story is available only for your personal, non-commercial use. Information in the story may be outdated or superseded by additional information. Reading or replaying the story in its archived form does not constitute a republication of the story.
SALT LAKE CITY — Grant Campbell is a frequent flier, so going through airport security is second nature.
"I travel quite often," Campbell said. "Anywhere from two to eight flights a week. This will be my ninth flight this week alone."
He was in Dallas heading back to Salt Lake Friday and got to the gate when he was told he was already on board.
Campbell said he got on the plane to find someone else in his seat, and that person had Campbell's boarding pass.
"They brought the boarding pass to me, which was a paper one, which I never had printed and had checked marks on it that TSA had gone through," Campbell said.
Campbell said the man has a similar name, which may have caused a mix-up when he checked in for the same flight.
"Somewhere, somebody gave him my boarding pass or printed out a boarding pass with my name, and he didn't notice," Campbell said.
The Transportation Security Administration agent at the security checkpoint didn't notice, either.
"It makes me feel uneasy that somebody can go through security with all the checks and looking at your ID that could or couldn't be yours," Campbell said.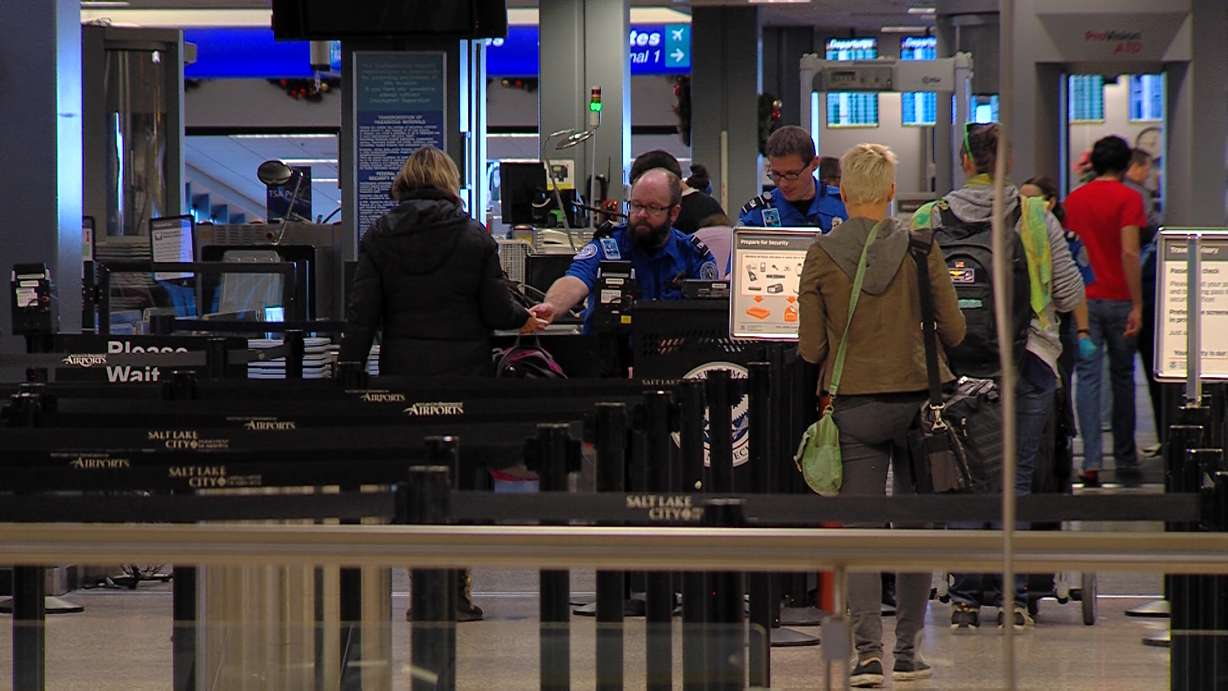 Last month, TSA officials admitted an agent at the Salt Lake airport made a mistake when a man got through security and on a plane, using a stolen boarding pass belonging to a woman.
A TSA spokeswoman told KSL-TV that officials in Dallas have been made aware of Campbell's case, which will be reviewed.
In a statement, she said: "Both passengers and their belongings were screened at the checkpoint … Because they were cleared at the checkpoint, they had nothing dangerous/prohibited on them or in any of their belongings. Thus, they were cleared to fly safely."
Campbell said the experience won't deter him from flying. He just wants others to be more aware.
"Be more careful, and make sure you're checking your ID with your boarding pass when you get on the plane," Campbell said.
×
Photos
Most recent Utah stories