Estimated read time: 2-3 minutes
This archived news story is available only for your personal, non-commercial use. Information in the story may be outdated or superseded by additional information. Reading or replaying the story in its archived form does not constitute a republication of the story.
If you think you have an interesting "Today's Woman" topic, you can contact Madsen at cmadsen@ksl.com. A new animal hospital opened in Ogden. It's equipped with the latest technology. But there's something else very modern about it, most of the hospital staff are women.
"I always wanted to be a veterinarian since the time I was four years old, and I watched a calf be born on my family's dairy farm," Dr. Stacey Henderson says.
Henderson and her partners recently opened a state-of-the-art animal hospital in Ogden. She says, "We have two men: Dr. Frank Markos and a technician is also male, and the rest of us, there's probably 15, all women."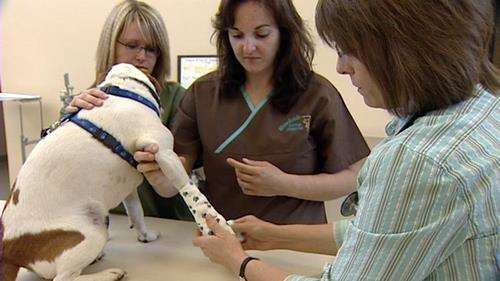 Four decades ago, only 5 percent of veterinary students were women. Today nearly 80 percent of the seats at the nation's veterinary schools are occupied by females.
And when it comes to practicing veterinarians, women now have the slight majority, as well. So what happened to all the men? One theory is that men have left the field as it shifted from treating large animals, like farm animals that serve a practical purpose, to one that predominately cares for pets. Dr. Henderson, "Small animals, cats and dogs are our focus. Occasionally, we will see an exotic animal." Veterinarians today are expected not only to care for the animal, but also take the pet owner's feelings into consideration. Dr. Kathryn M. Penrod says, "For the most part, I think that women connect with people and the animals' owners, as well as the animal.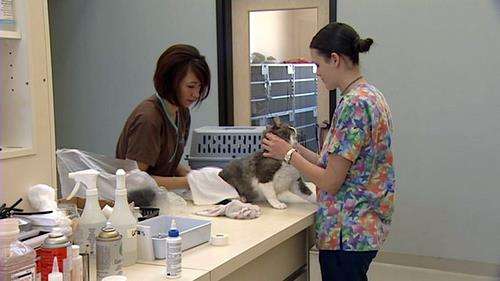 Another possible reason is: money. "I think that is one of the big factors. They tell us, from studies, that more men are interested in making more money than vets make."
Most women also plan to have children and appreciate the flexible schedule veterinary medicine allows. Penrod says, 'I've just had a child, so I'm able to come back as I need to right now."
What ever the reason men are abandoning the profession, women at the Brookside Animal Hospital say they are more than happy to pick up their patients. Henderson says, 'I do love my job. I wouldn't want to do anything else, ever. It's the best job in the world."
Veterinary schools are now taking aggressive action to recruit more male students. Some are even taking gender into consideration during the admissions process.
×
Related links
Most recent Utah stories