Estimated read time: 2-3 minutes
This archived news story is available only for your personal, non-commercial use. Information in the story may be outdated or superseded by additional information. Reading or replaying the story in its archived form does not constitute a republication of the story.
Police say a credit union robbery earlier this month was an inside job. They've have identified the robber, and are still looking for him, but they have now arrested a teller at the credit union.
The FBI says Curtis Cordery made a phone call to friend Jeff Nay last week from San Francisco, saying, "I know that they know it's me. I'm not coming back."
Authorities named Cordery as a suspect in the robbery of the Goldenwest Credit Union in South Jordan after his wife identified him as the masked man in the surveillance video.
On July 3, a man walked into the credit union, drew a gun from his waistband, forced two tellers into the vault, then filled a black bag with money.
"He identified the dye pack, so it was removed prior to him exiting," said South Jordan police Lt. Rob Hansen.
The robber then left in one of the tellers' cars, which police found abandoned four blocks away. But now police say Nay, the suspect's friend and a teller at the credit union, was in on the crime.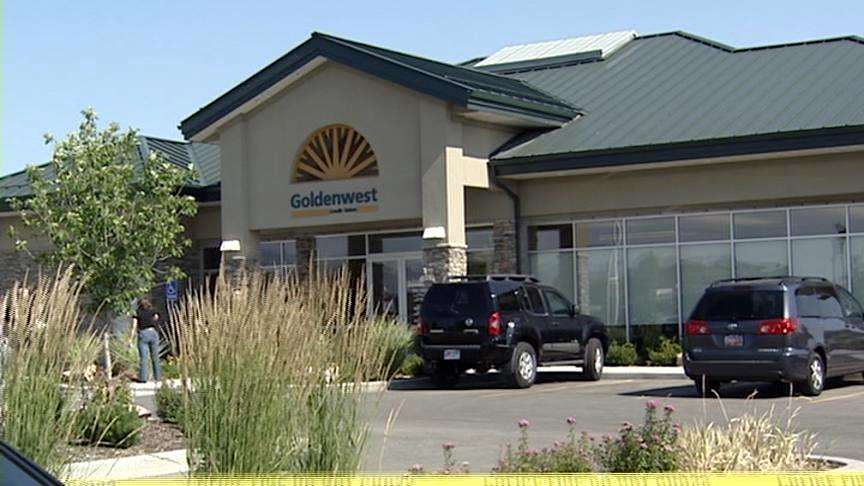 Jail documents say a police officer in Murray got a tip leading to a third accomplice. That man told investigators he backed out of the robbery. But he told police Cordery and Nay planned the robbery for a month.
Jail documents also say Nay admitted to being a part of the plan and knew Cordery's identity at the time of the crime. Nay is now in jail, and the FBI is still looking for Cordery.
"In today's world, the economy the way it is, some people may be driven by debt or by desperation to do these types of things, and desperate people do desperate things," said FBI Special Agent Juan Becerra.
Police arrested Nay for aggravated robbery and obstruction of justice. Nay could also face federal charges.
E-mail: syi@ksl.com
×
Related links
Most recent Utah stories