This archived news story is available only for your personal, non-commercial use. Information in the story may be outdated or superseded by additional information. Reading or replaying the story in its archived form does not constitute a republication of the story.
TAYLORSVILLE — For Chad Farnes, a counselor at Taylorsville High School, possibilities are everything. Helping students chart a course is his passion.
"I like working with teenagers," Farnes said. "They're right at that cusp of adulthood."
But the path of his own life has taken some turns.
"I became an art major, and I started doing that."
Art was left behind — Farnes ended up with a master's in education, enabling him to direct teens toward the future.
"You can kind of see the initial foundations of greatness in them," he said.
But something about the other fork in the road stuck with him.
"I like art, and I think I'd like to do that a little more," Farnes said. "I don't know exactly the balance between school counseling and art."
The other fork ended up finding a home in his spare bedroom.
"Kids don't realize a lot of times that teachers have a life outside of school," said Farnes. "They see their teacher and they just think that we live at the school."
Old dreams were resurrected, "mostly as a hobby," Farnes said. "Because it's something I love. As time has gone on, it's gotten more and more important, and it's gotten bigger and bigger."
Kids may be surprised to hear Farnes doesn't live at school, but everyone else is surprised when they discover how his art is created.
"There's a real great response people have when they realize that it's tape," he said.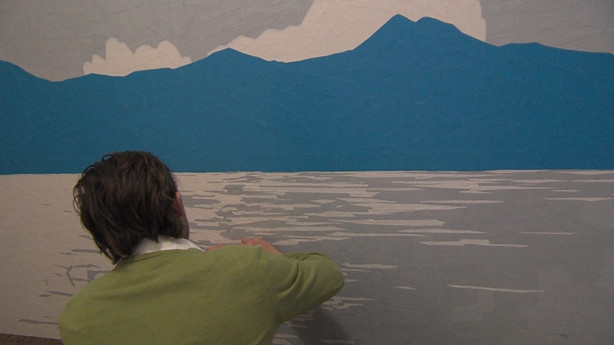 Not just tape — duct tape. Farnes uses every color he can get his hands on, then cuts them into tiny pieces.
"Right now, duct tape and duct tape creations are cool," he said. "People like to create wallets and dresses and things like that."
But Farnes uses tape to make pictures — typically landscapes.
"At first, I did a lot of scenery around Utah," he said. "Architecture around Utah, landscapes around Utah, and then I really like the national parks, and I started doing the national parks series."
They say duct tape can fix anything. Although Farnes' dreams weren't broken, he's using duct tape for its intended purpose: to cover a hole.
"At times it does feel a little hypocritical," he laughed. "I tell these kids to go to college, to research these fields that are in high demand and that are needed, and yet here I am, in my spare bedroom, doing tape art."
It started with simple painter's tape in college, and evolved into Farnes' 60 pieces on the national parks, which he just brought home from a gallery.
"It was the biggest art show I've ever had," he said.
His current piece isn't just one panel. It's 32 feet long, and it's commissioned by the Salt Palace Convention Center — which makes him a professional.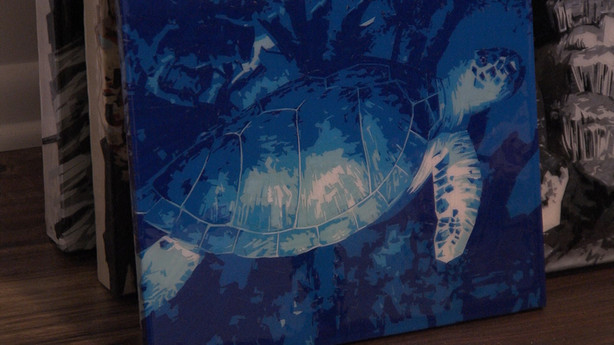 "They wanted artists to send in proposals for a giant art piece for a couple walls they had," Farnes said.
The news he'd won made him every bit as excited as a senior getting that college acceptance letter.
"I was actually in a counseling meeting last year, and in the middle of the meeting I checked my email and saw that I got accepted, and I just went completely white," Farnes said.
While many of the students at school have no idea what Farnes does after school, he hopes they walk into life with one piece of advice: When you come to a fork in the road, take it.
"Whether that's a career, whether that's a hobby, whatever that may be, to find what they love, and go after it."
You can see more of Farnes' work at his website, ezetary.com, or by following him on Twitter or Instagram.
---
Ray Boone is a photojournalist for KSL-TV. Contact him at rboone@ksl.com
×
Photos
Related Stories