Estimated read time: 4-5 minutes
This archived news story is available only for your personal, non-commercial use. Information in the story may be outdated or superseded by additional information. Reading or replaying the story in its archived form does not constitute a republication of the story.
SALT LAKE CITY — When you spot a spider, do you take the time to figure out what kind it is?
Most of the spiders in Utah, with the notable exception of the black widow, aren't actually dangerous. It's a common myth that the brown recluse lives in the area, when in fact it does not.
"If there is a spider to worry about in this state, it is the female black widow," said Utah State University insect diagnostician Ryan Davis. "I don't really view any of the other spiders as being a public health threat. There is always the argument about hobos, but based on all the research I've read I don't think the hobos are a dangerous spider."
Below are some of the most frequently identified spiders in Utah, according to USU's pest diagnostic lab.
Funnel-web spiders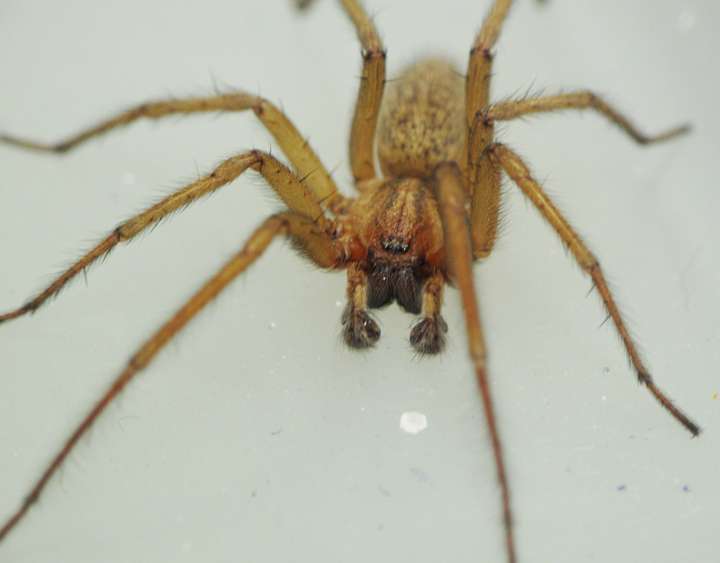 Hobo spiders are probably the most common arachnid to see coming indoors during the fall, according to Davis. He said that while many people think the spider is a threat, it was recently taken off the Centers for Disease Control and Prevention's list of venomous spiders.
"That's a tough one to dispel," he said. "Everyone thinks they've been bitten or they know someone who has been bitten and developed lesions."
Hobo spiders are frequently found indoors, as well as outside in gardens or in piles of rocks and logs. Grass spiders are also known to make small funnel webs outdoors in shrubs and grass.
Cobweb spiders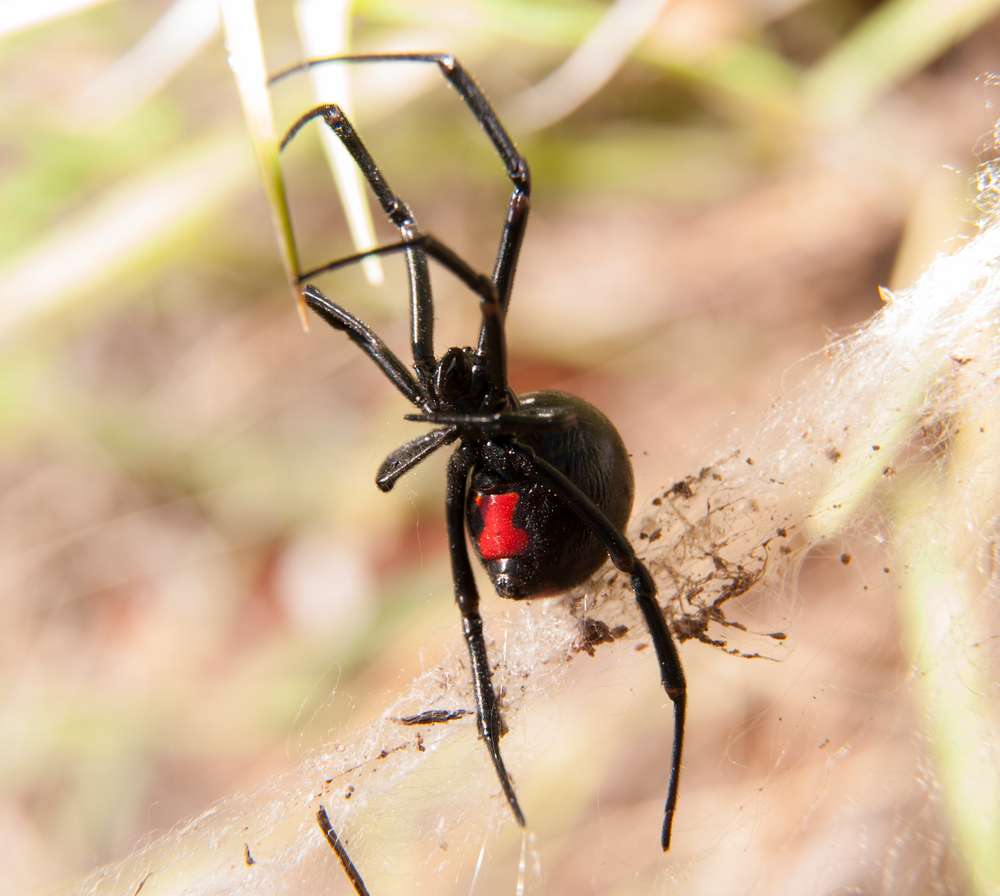 The most important spider to keep an eye out for in Utah is the black widow, which has been known to kill young children and seniors with its bite. It can be identified by the distinct red hourglass shape on the underside of its abdomen.
"Fortunately, widow spiders are fairly sedentary and spend the majority of the time in their webs," a description on the USU pests website reads. "Bites frequently occur when cleaning the garage, shed, areas around the exterior of the house, or when moving firewood."
USU researchers recommend wearing thick gloves while working outdoors to prevent the spider from being able to make contact with skin. The bites leave two puncture marks and cause pain that spreads to the chest and abdomen, according to the CDC.
Other cobweb spiders, known as Theridiidae, are commonly found in homes. The Steatoda grossa looks almost identical to the black widow, but doesn't have the trademark hourglass and is harmless to humans.
Wolf spiders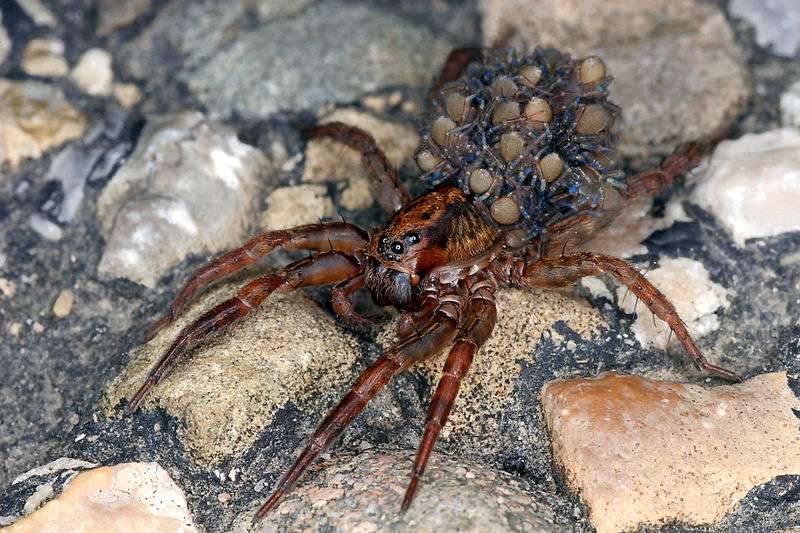 Wolf spiders are frequently encountered outdoors, but occasionally find their way inside buildings. Giant wolf spiders, which grow to sizes as large as 2 inches in diameter, are most commonly spotted during the fall, according to USU researchers. Davis said he regularly sees the wolf spiders in his garden and in log piles.
These spiders don't spin webs, but instead pounce on their prey. Often they hunt in areas with tall shrubs or dense grasses and rest under rocks, according to the University of Nebraska Department of Entomology.
"If you want to try an undemanding pet, try keeping a wolf spider," the post on the Nebraska website reads. "Wolf spiders like dark places so an upside down plastic margarine tub with a hole cut in the side makes a good shelter. Be sure to provide food and water. Water can be provided by soaking a small piece of sponge and keeping it free from mold."
Orb weaving spiders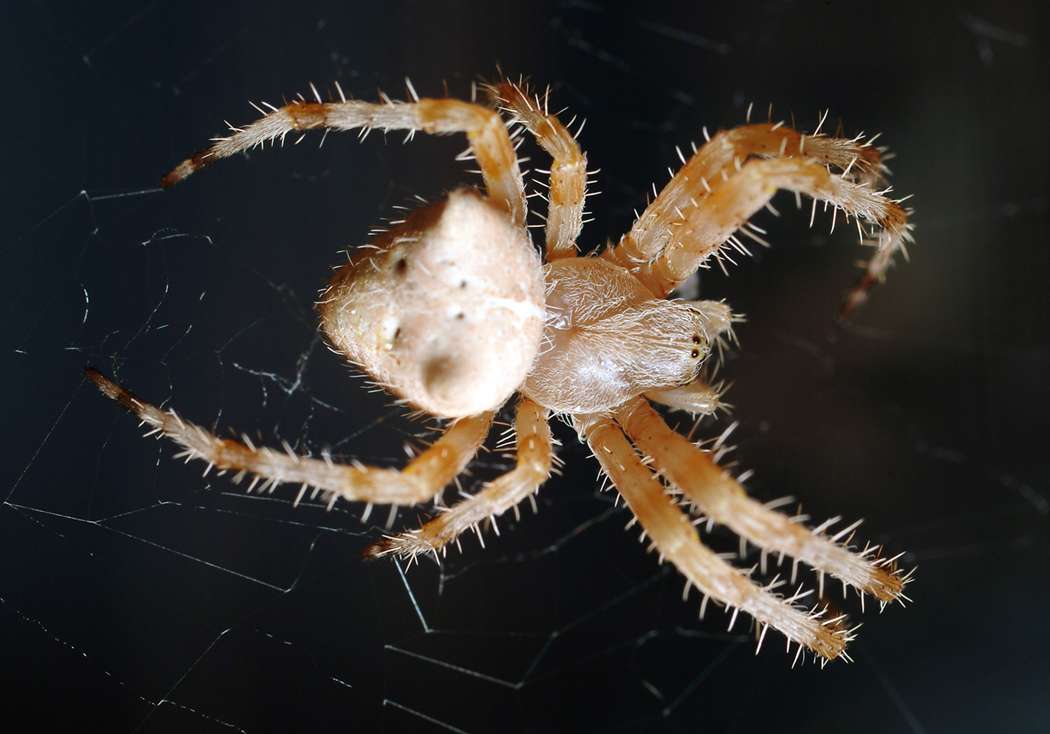 Among the more interesting orb weaving spiders is the "cat-faced spider," which is formally known as araneus gemmoides. It gets its nickname from the fact that many people think the projections and indentations on its abdomen look like the ears and eyes of a feline.
These strange-looking spiders are known to spin geometric webs near lights outdoors, but don't pose a threat to humans. Cat-faced spiders are commonly collected during the fall, according to USU researchers.
Another orb weaving spider known to reside in Utah is the banded orb weaving spider, which is especially common from August until the first freeze of the fall season.
"The adult female wanders looking for a spot to lay the egg sac and may enter people's homes or areas around the home," a description on the USU pest lab website reads. "The eggs will hatch in the spring. These spiders are an excellent predator of pest insects and should be released back into the yard."
Ground spiders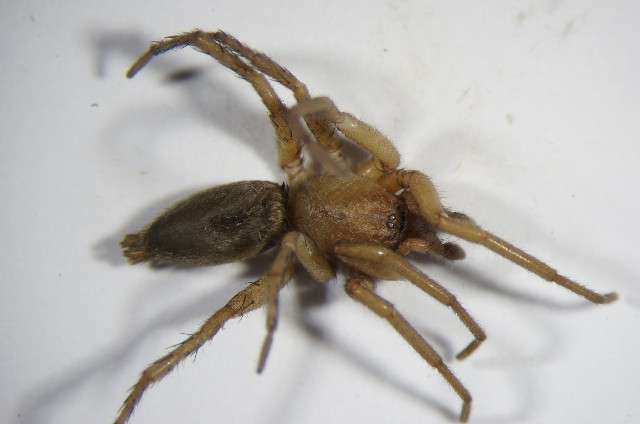 Out of all the varieties of ground spider, researchers at the USU pest lab say they most often hear reports of people encountering those of the drassodes genus. These spiders aren't dangerous and tend to be brown, red or gray in color, according to BugGuide.

"Ground spiders are mostly nocturnal, ground-dwelling wandering hunters found in leaf litter, beneath rocks, and within and under decomposing wood," the USU pest lab description reads. "Silk is primarily used for making shelters and for enclosing egg sacs-not hunting."

![](http://beacon.deseretconnect.com/beacon.gif?cid=327402&pid=4)

×
Photos
Related links
Related stories
Most recent Utah stories