Estimated read time: 2-3 minutes
This archived news story is available only for your personal, non-commercial use. Information in the story may be outdated or superseded by additional information. Reading or replaying the story in its archived form does not constitute a republication of the story.
Most of the state's July 4th parades basically follow the same format: marching band, beauty pageant winners, and local police and fire departments. Moroni's parade had the same floats this morning, but one was so different, you probably couldn't find a float like it anywhere else in the country.
There's something about a small town parade that just feels better. Sure, they have all the floats big cities have, but in Moroni, every year, the sidewalks are packed, which makes one float even more special.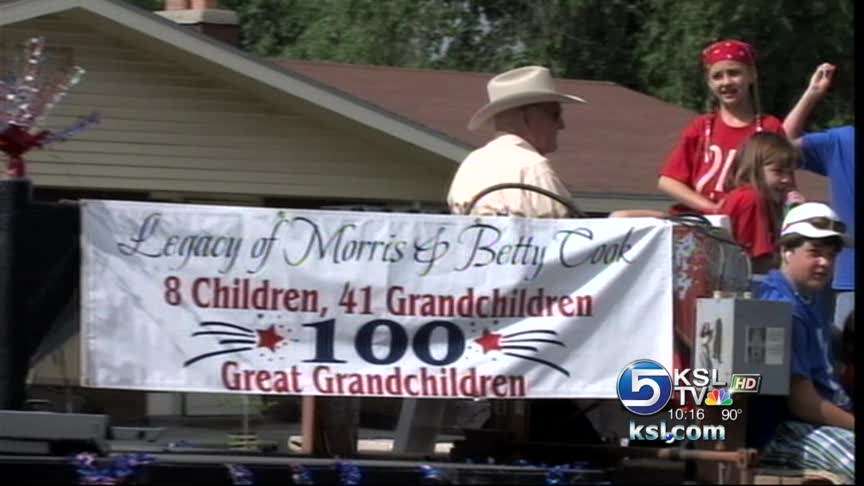 At first, spectators might not understand why so many children were wearing numbered T-shirt's, until they read the sign on the float. The children are the 100 great-grandchildren of Moroni resident Morris Cook.
Cook says, "It's really great to have this many. Not many people are this fortunate."
Six weeks ago, little Easton was born, great-grandchild number 100. And don't think for one second it wasn't a competition within the family.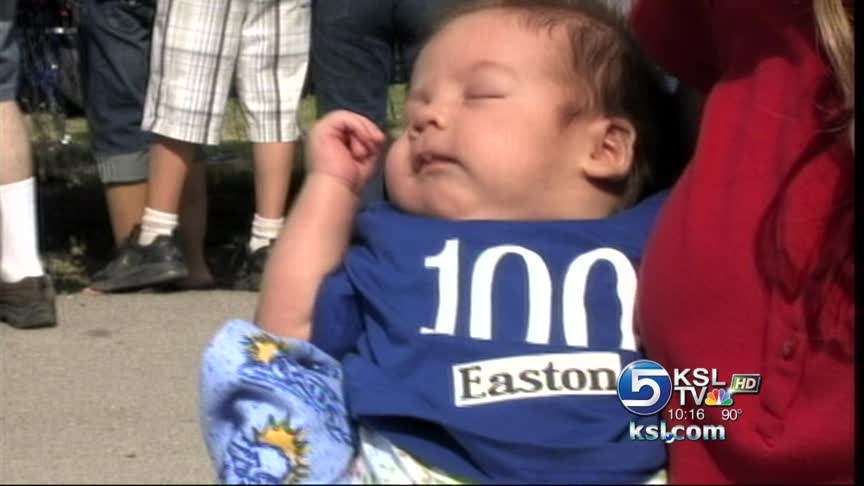 Matthew Cook said, "Everybody was hoping to get the 100th, but 93 is as close as we came."
With so many kids, having numbers might be easier to keep track of them. Imagine remembering all the names during family reunions. Jessica Cook, number 39, sure wants to try. She said, "Because I don't know all the great-grandkids, and they're my cousins, so I have to get to know them!"
As for Morris himself, he said, "Pretty well. One or two of these last ones I have a hard time. I don't know all their birthdays."
With eigh children, 41 grandchildren, and the 100 great-grandchildren, it would almost be a year-round birthday party. This year, the Cook's decided to just have a parade.
Rachel Dyches said, "It's crazy to get the entire family together into one area like this."
Next year, who knows how many there'll be? Morris tells us, "There's two or three more on the way, they just keep coming."
Great-grandchild number one is 18 years old, so the start of the great-great-grandchildren may not be too far away.
E-mail: acabrero@ksl.com
×
Most recent Utah stories