Estimated read time: 2-3 minutes
This archived news story is available only for your personal, non-commercial use. Information in the story may be outdated or superseded by additional information. Reading or replaying the story in its archived form does not constitute a republication of the story.
In honor of the landmark Civil Rights Act that went into effect more than 40 years ago today, the National Association for the Advancement of Colored People (NAACP) announced its efforts to stop predatory lending practices in the housing markets.
That effort is a nationwide class-action lawsuit that's been filed against some of the largest mortgage companies in the country. The basis of that lawsuit, according to NAACP, is discrimination in lending.
The NAACP claims that at least 17 banks systematically gave higher rates on mortgages to minorities. Not only that, the group claims those banks tacked on higher fees or penalties for things like prepaying mortgages.
What's interesting about this lawsuit, which was filed in Los Angeles nearly a year ago, is even though it's a class-action, the suit doesn't name any specific individuals by name, at least not yet.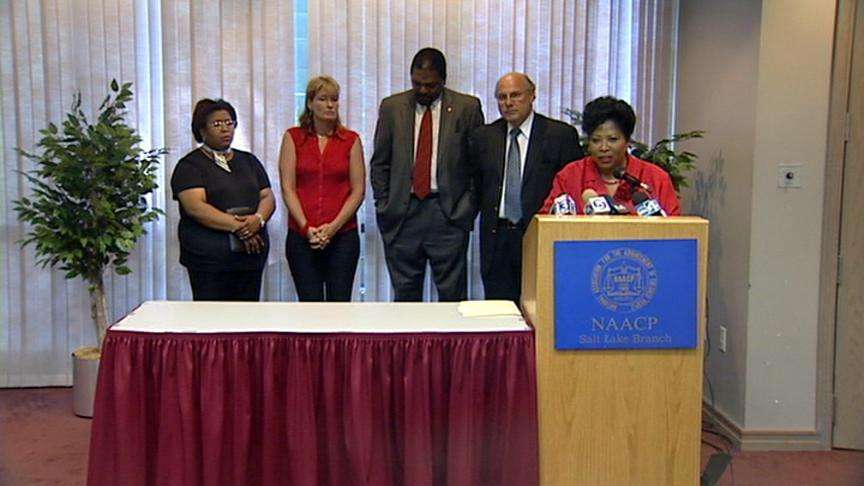 Attorneys for the group say many of those who have been discriminated against simply because of their race probably don't even know it.
"Because of credit reporting and the way credit works in this country, it's not transparent. It's very difficult to know. If you go on and you look at the loan, and you look at the rate they're offering, you may shop five or six banks for five or six mortgage lenders, and then pick the best one. But you don't know you've been discriminated against," explained Alain Balmanno, of Hutchings Baird Curtis & Astill.
Balmanno says that's because an African-American, or any other minority, may have the exact credit score, income and credit history as a Caucasian, but the white person gets the lower mortgage rate.
That's the basis for this lawsuit that Balmanno says could have the potential to impact millions of minorities.
For those watching who think this could have happened to them, Balmanno suggests taking a close look at your mortgage documents.
If you believe you may have been discriminated against, contact the NAACP. The organization has a form you can fill out, and it will investigate and potentially add your name to the lawsuit.
For more information on how to contact the NAACP, click the related link to the right of the story.
E-mail: lprichard@ksl.com
×
Related links
Most recent Utah stories