Estimated read time: 3-4 minutes
This archived news story is available only for your personal, non-commercial use. Information in the story may be outdated or superseded by additional information. Reading or replaying the story in its archived form does not constitute a republication of the story.
Jennifer Toomer Cook of Deseret Morning News ReportingResearch shows that we are in jeopardy for hearing loss simply by being exposed to common sounds with excessive decibel levels.
Eyewitness News and the Deseret Morning News teamed up with experts at the University of Utah to find out how loud some common activities really are.
We used a sound meter to gauge noise levels on boats, at movie theaters, fireworks shows, and firing ranges. We learned you might not be able to believe your ears.
Here's some perspective. Sound is measured in decibels. A conversation is somewhere in the 60-decibel range. Your TV volume, about 70 decibels.
Experts agree prolonged exposure to any sounds over 85 decibels is harmful --and any exposure to particularly loud sounds -- like gunshots --- can also lead to permanent damage.
So, what should we be worried about?
Assistant professor Leon Pahler at the U.'s Rocky Mountain Center worked with us to measure and analyze sound at various summer venues.
We found movies hit 77 to 80 decibels over time -- not harmful at all. But all three we measured hit very loud split-second peaks. The action thriller "Poseidon" once reached 114 decibels. Your ears can handle that, in small doses.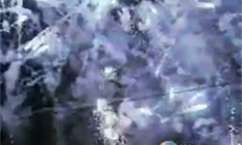 What about fireworks shows? One we tested maxed around 104 decibels, and for a split-second, hit 136. The kind you do at home are a little softer, probably not hazardous, but worse than a loud movie.
A lot of us like to go boating in the summer. But as far as your ears are concerned, motorboats can pack a punch. This one maxed at 95 decibels in the short time it pulled a skier.
Andrea Webber/ Boater: "It doesn't feel loud to me."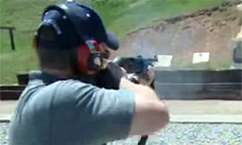 And if you're a hunter, you should know that the gunfire we measured -- even from the common 30-aught-6 -- consistently peaked over 144 decibels. That's more than 10 times louder than the pain threshold.
But the manager of PMAA Hendrickson Range in Parley's Canyon says you'd be hard pressed to find hunters wearing earplugs. Because if they do ...
Bob Cyr: "They can't hear anything. They can't hear the animals. They can't hear their partners. They just enjoy being in the outdoors and being able to hear and see things."
But continued exposure to loud sounds like gunshots, snowmobile engines, and four-wheeling are proving damaging. They're what most often bring people to Dr. Don Worthington, audiologist and director of the Intermountain Hearing and Balance Center.
Often, the patients are in their late 30s and 40s. And they need hearing aids.
Dr. Don Worthington: "They can protect their hearing today, or they can see me tomorrow."
Loud sounds won't hurt everybody. But most anyone can prevent what's called noise induced hearing loss.
Wear earplugs while doing loud chores or activities. You can find them at drug stores.
Hunters could use electronic ear muffs that boost soft sounds and muffle loud ones.
Stand back. Distance lowers sound levels.
And remember: If you have to yell to be heard, it's too loud. Protect yourself.
You can find more on hearing loss and the noises around us in tomorrow's Deseret Morning News.
×
Most recent Utah stories