This archived news story is available only for your personal, non-commercial use. Information in the story may be outdated or superseded by additional information. Reading or replaying the story in its archived form does not constitute a republication of the story.
SALT LAKE CITY — The idea for the ViDi action camera was born out of an unfortunate incident at a Scout retreat.
There was a boy at the retreat who "was a very easy target for kids to make fun of" due to a complicated home life, according to 23-year-old ViDi creator Tanner Yarro. He said when he walked over to a group of boys at the retreat, he discovered they were making fun of the boy because he brought his new generic-brand action camera to the event.
The boys doing the teasing apparently thought it was funny the other boy had "some subpar silly little camera" since they had all brought their more expensive GoPros with them, according to Yarro.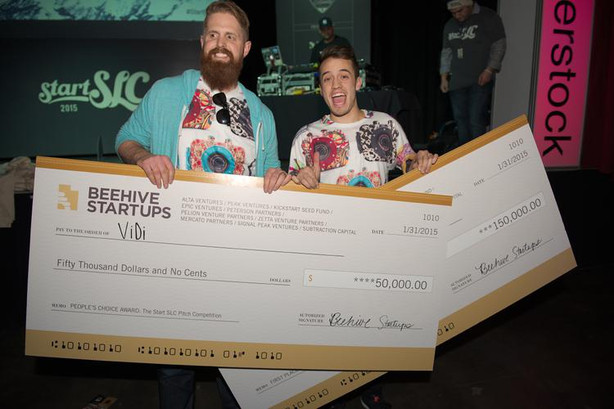 "Based off that story I decided, 'I bet I could make the same low-cost camera and through marketing and branding alone make it cool,'" Yarro said. "So the first generation of cameras we rolled out were actually nearly identical to the one he owned, but have really cool patterned and stylized waterproof cases and a cool social media following."
"We made sure (the boy who was teased) got one of those and he was the hit," Yarro continued. "We drew skulls on there, and now everybody at Scout camp wants a ViDi and they can all afford one too."
---
We wanted something we could just shoot with our nieces and nephews.
–Tanner Yarro, ViDi creator
---
ViDi, which won $200,000 at the StartSLC pitch competition earlier this year, is marketing itself as a low-cost alternative to cameras made by GoPro. The camera packages cost $99 and come with accessories that other companies typically charge extra for, like an SD card, extension pole, sticky mount with clip and car charger. Interchangeable waterproof cases come in patterns and bright colors.
"We kind of love the whole action sports and outdoor scene, yet we are uncoordinated and fairly normal in the sense of extreme athletes go," Yarro said. "Because of that, we still want to be as cool as the rest of them, but there was really no action camera for us. We didn't want to GoPro. We wanted something we could just shoot with our nieces and nephews, that we wouldn't be afraid to hand to our kids with risk of them breaking it."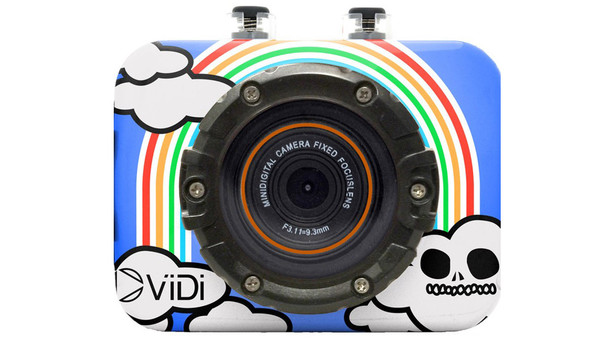 Yarro started working on ViDi while he was attending college, but has since taken a break to focus on the business. He said he decided he wanted to start his own company when he got back from serving a mission for The Church of Jesus Christ of Latter-day Saints.
The first 500 cameras were purchased using money from Yarro's savings account.
"With the click of a button I sent $15,000, essentially cleaning my bank account, to a Chinese man who I had never met based off a deal that we had done via email," he said. "I can honestly say I thought I would never see that again."
Now, the camera is available for purchase online and in small retail surf and skate shops in multiple states. Yarro said the cameras sell especially well in college bookstores. The company is working with buyers to get their camera packages in big box stores.
×
Photos
Related Links