Estimated read time: 2-3 minutes
This archived news story is available only for your personal, non-commercial use. Information in the story may be outdated or superseded by additional information. Reading or replaying the story in its archived form does not constitute a republication of the story.
(Photos courtesy of the DWR)
While Salt Lake gets excited when a moose comes to town, Vernal thinks it can top that! Vernal can boast that wandering through its downtown streets was not a moose, but a bear!
Wildlife officials think the bear just made a wrong turn while looking for food. There's no doubt Utah is bear country, and this is another reminder of that.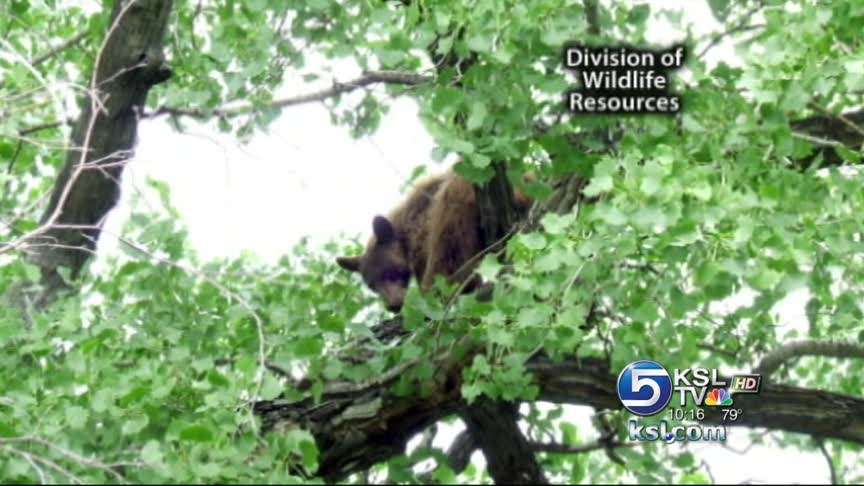 Maybe the little guy was looking for dinosaur tracks, heard about oil shale, or just wanted a drink from Steinaker Reservoir. Whatever the case, he sure got a lot of attention earlier this week.
Mark Hadley, spokesman for the Division of Wildlife Resources (DWR), said, "That was interesting to see the bear walk right down the street there in Vernal."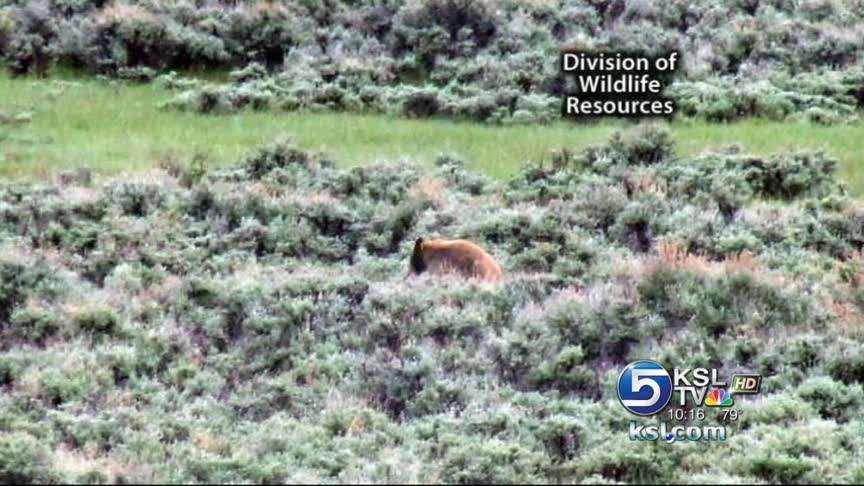 Hadley says deputies who were called about the bear decided to call a local bear hunter. His dogs chased it up a tree. Eventually, a wildlife officer was able to shoot the bear with a tranquilizer dart. It was then trapped and released in a remote area of the county.
The bear was probably just looking for food. "Bears, between the times they merge from their den in the spring and go back to their dens in the winter, they're looking to put weight on," Hadley said.
With summer here, more people will be hiking and camping in places bears call home, places where they're looking for food. Hadley said, "That can be a very dangerous situation. A lot of people think of bears as cute and cuddly and things like that. But people need to remember they are a wild animal, they're big, and they can become aggressive."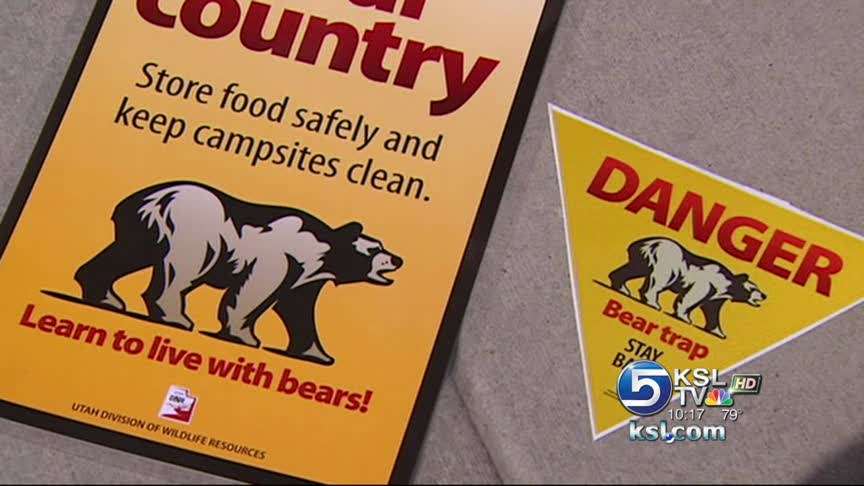 Hadley also says on some trails and in campsites throughout Utah, you will start seeing new bear signs, letting people know they are dangerous. The signs are brighter, bolder, and made on reflective paper. "They have the same messages our signs have always had, but we've tried to redesign them in a way that we hope will draw the attention of people," Hadley said.
The biggest thing that attracts bears is food. So if you are camping, just make sure you put away all food in places where a bear can't get to it.
E-mail: acabrero@ksl.com
×
Related links
Most recent Utah stories
More stories you may be interested in