Estimated read time: 1-2 minutes
This archived news story is available only for your personal, non-commercial use. Information in the story may be outdated or superseded by additional information. Reading or replaying the story in its archived form does not constitute a republication of the story.
EMIGRATION CANYON — A widow is grieving again, 17 years after her husband's tragic death. Thanks to a thief, two memorial headstones that took nearly two decades to materialize are now gone.
On Jan. 11, 1998, Melinda Mcilwaine's husband, Dave Anderson, was involved in a tragic AirMed helicopter crash. He was being rescued from the backcountry ski slopes near Alta after he was injured during a skiing accident.
"I knew he was hurt badly." Mcilwaine said. "Then he was gone. He was just gone."
After nearly two decades of grief and denial, Mcilwaine finally decided she was ready to honor her husband's final resting place. On Thursday, she picked up the freshly engraved, handpicked memorial grave markers.
"It was something sort of concrete I could do to mark his passing," Mcilwaine said.
She put the 100-plus pound stones in the back of her car and left them there while she ran into her house in Emigration Canyon to change her clothes.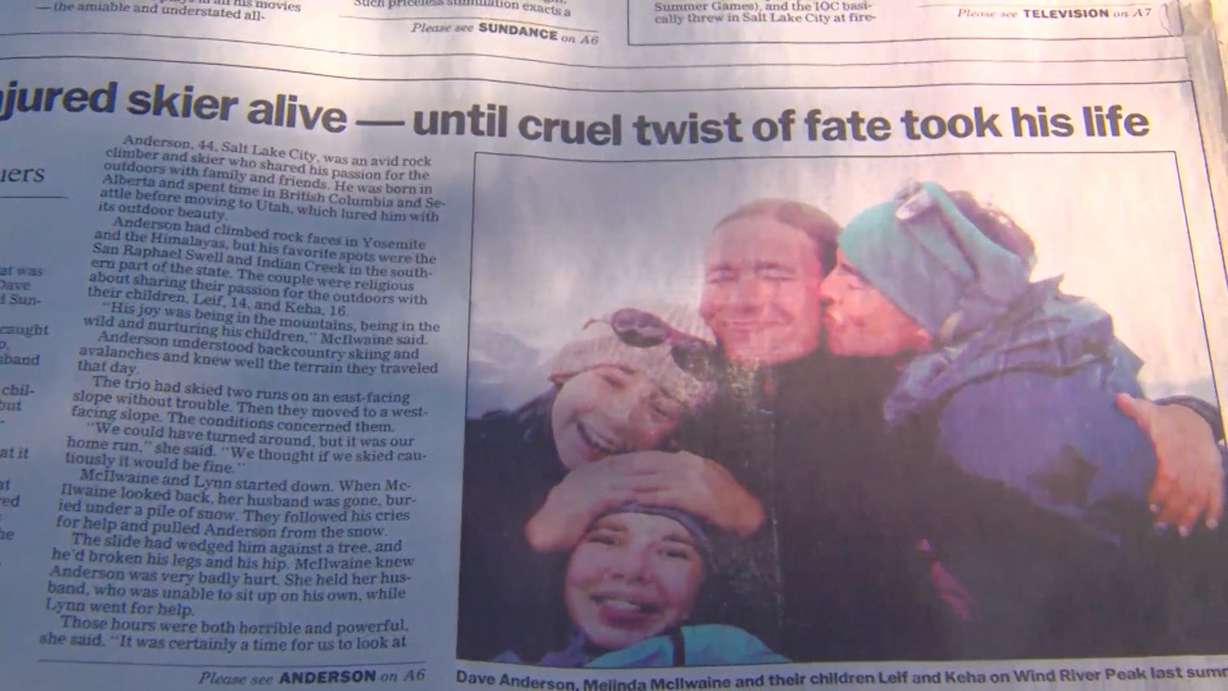 "It was maybe about 20 minutes," Mcilwaine said, and then her neighbor alerted her the car was gone.
Witnesses gave Unified police a description of the driver: a white man in his late 20's or early 30's, who goes by the street name "Slow Boy."
The man was last seen with two women Thursday, driving Mcilwaine's 2003 maroon Subaru Forrester in Emigration Canyon. The license plate number on the vehicle is 065 MEA.
Police believe the man who stole this car is part of a large identity theft ring. Regardless of his motive, Mcilwaine has a message for the theif:
"I want them back! They don't mean anything to anybody else but (my husband's) family."
Anyone with information the case is asked to call Unified police at 801-743-7000.
×
Photos
Most recent Utah stories