Estimated read time: 3-4 minutes
This archived news story is available only for your personal, non-commercial use. Information in the story may be outdated or superseded by additional information. Reading or replaying the story in its archived form does not constitute a republication of the story.
KSL team coverageThe Church of Jesus Christ of Latter-day Saints (LDS Church) launched a major public relations campaign today to help people understand the distinction between the LDS church and the Fundamentalist Church of Jesus Christ of Latter-day Saints (FLDS) polygamy group that has drawn so much attention in Texas.
A nationwide survey commissioned by the LDS Church shows 36 percent of Americans erroneously think the Texas polygamy compound is part of The Church of Jesus Christ of Latter-day Saints. Another 29 percent aren't sure.
With information from that national survey, the LDS Church is attempting a public education effort about both polygamy and confusion about its official name.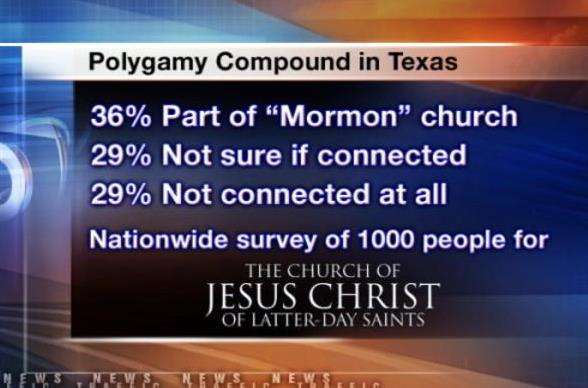 The raid on the Yearning for Zion ranch focused on polygamists who call themselves Fundamentalist Mormons. Michael Otterson, Director of the LDS Church public affairs, said, "The Church has been very careful not to comment about the raid or its legitimacy, or its effects or the social implications involved."
But a recent survey shows three out of four Americans are confused about whether there's a connection between the FLDS in Texas and the LDS in Utah.
After the polygamy raid, many Texans saw no distinction between FLDS and LDS. "I think it's terrible. I think they all need to go back to Salt Lake," said San Angelo resident Nita Brooks.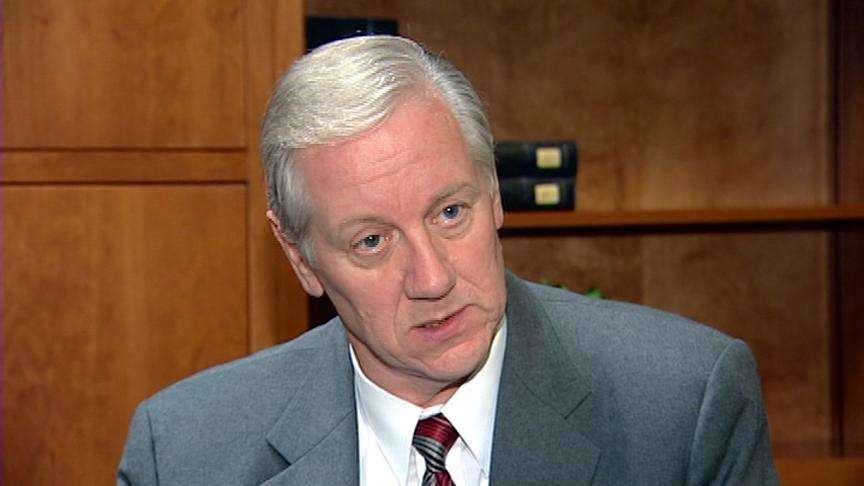 LDS missionaries even approached the media in San Angelo to undo the confusion. "There's a big difference, you know. They broke off from our church about 120 years ago," Elder Auro Sosi said.
Elder Joe Ipson, an LDS missionary said in May, "We're just here to say we're not part of that church that's going on."
"We don't look like the group in Texas, we don't behave like the group in Texas, we don't believe the same things the group in Texas believes; that's the point that we're trying to make," Otterson said.
The LDS Church is informing the public with brief stories about Latter-day Saint Texans, most notably, former BYU quarterback Giff Nielsen. He said, "My membership in the Church of Jesus Christ of Latter-day Saints is obviously so important to me."
Ashlan Croente, an LDS member in Texas, said, "My membership in the Church of Jesus Christ of Latter-day Saints has given me a foundation to build my life on."
Joseph Smith, the faith's founder, they say, received revelation to call it "The Church of Jesus Christ of Latter-day Saints." He introduced polygamy. Revelation to another church leader ended the practice in 1890.
Otterson said, "There is no sense at all of disavowal of our history. But it is our history. It has a place in the past. It is not part of our present. And that's the clarity that we're looking for."
Polygamists in Texas claim their ancestors held to the original tenets of the faith, but their movement is much more recent. It was 1930 when adult men in Utah who practiced polygamy formed a group called "The Work" or "The Priesthood Work'. In 1942, they began to live communally and took on the name The United Effort Plan. They did not become FLDS until 1991.
Attorney Roger Hoole said, "It was an effort, I believe, to gain some tax-exempt status and to give some legitimacy to this movement, so that it could be considered a church."
LDS Church leaders say most reporters have covered the differences correctly but the church's public affairs department will send news releases and letters to nearly 100 news organizations throughout the country.
E-mail: cmikita@ksl.com
E-mail: jhollenhorst@ksl.com
E-mail: rjeppesen@ksl.com
×
Related links
Most recent Utah stories