This archived news story is available only for your personal, non-commercial use. Information in the story may be outdated or superseded by additional information. Reading or replaying the story in its archived form does not constitute a republication of the story.
MT. PLEASANT, Sanpete County — Vandals popped the tires and broke out the windows of several cement trucks and other vehicles at a Mt. Pleasant business Tuesday night, and police are looking for whoever is responsible.
In all, 65 tires were popped and 75 windows were smashed during the vandalism spree at Christensen Ready Mix. Cement mixer trucks, semitrailers and pickups were all targeted, and "every single window is broken out in them," said Colton Christensen, who works at the business and whose father is the owner.
There are several leads in the case, but no arrests have been made, according to the Sanpete County Sheriff's Office.
The damage was so severe that Christensen Ready Mix's business grinded to a halt Wednesday while repairs were being made. Only a few of the dozen or so cement trucks were operational Thursday.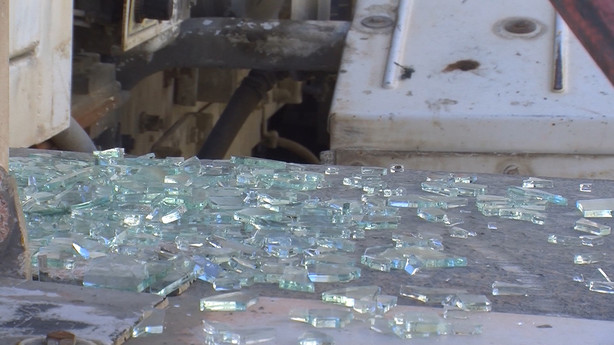 In all, the company estimates repairs will cost $150,000, in part because the heavy load bearing tires will be expensive to replace. Christensen said he is stunned that someone targeted his family's business the way they did.
"We haven't really made anybody mad that I know of," he said.
Christensen Ready Mix is offering $2,500 for information that leads to the vandal or vandals being arrested and eventually punished. In the meantime, the business is scrambling to complete a high volume of delayed cement orders for anxious clients, despite having limited equipment.
"They've got deadlines to meet," Christensen said.
Anyone with information about the case is asked to call the Sanpete County Sheriff's Office at 435-835-2191.
Contributing: Sam Penrod
×
Photos