Estimated read time: 2-3 minutes
This archived news story is available only for your personal, non-commercial use. Information in the story may be outdated or superseded by additional information. Reading or replaying the story in its archived form does not constitute a republication of the story.
Lori Prichard reporting An ATV accident over the Memorial Day weekend left a 13-year-old Hooper girl near death. Hours after that accident, her parents say doctors told them she would never recover, never regain consciousness.
But she did, and her parents are calling her recovery nothing short of a miracle.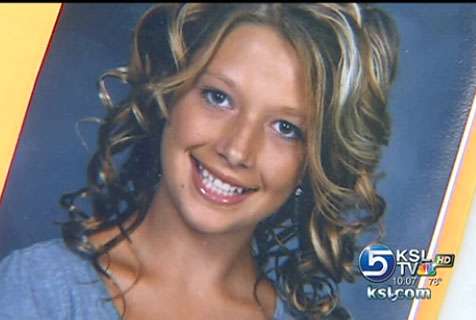 The cheerleader from Rocky Mountain Junior High was a ball of fire. But she almost didn't get a chance to live to be 14.
Syndney's father, Monte Bailey, said, "Sydney was the first up on this big 500 four-wheeler, and she took off. She's a little dare-devil. She took off without a helmet and she went off and got into a major crash."
It was the day before Memorial Day, and as bad as the crash was, it was the beginning of Sydney's good luck.
"There just happened to be a cop up there. He was off-duty. He heard the accident, ran over, saved her, got her straightened out and called 911," Monte Bailey said.
Life Flight came, and with it someone else.
"The head trauma nurse for the whole state of Utah just happened to be on board and brought her straight here, and they had everything set up. We're talking every single minute counts," Monte explained.
True, but for Sydney the minutes turned to day, and doctors warned she was near death. The once lively 13-year-old was being kept alive by machines.
"The whole inner circuit of her neurological network was fried. She wasn't going to move. She wasn't going to do ABCs. She wasn't going to swallow," her father said.
But one day last week something happened no one can explain. Sydney opened her eyes.
And now? "Her reflexes are back on line," Monte said. "Her pupils are keen. She's eating yogurt. The tubes have been pulled out and the nurses backed off and let God, and I'm thankful for that," Monte said.
Sydney's sister Jessica says she's thankful her sister and her sister's attitude are coming back. "She tells me to shut up a lot. I'll tickle her and stuff and she'll say, 'Shut up,'" Jessica said.
Sydney's father can't stop talking about what he believes to be a miracle. "By knowing the real story and seeing the real miracle, I am absolutely, positively grateful that the Lord himself must have shown up," he said.
The hospital wouldn't allow news cameras in Sydney's room to document her recovery. However, we did get to go into her room this evening without a camera. She appeared happy an even laughed when someone in the room made a joke.
E-mail: lprichard@ksl.com
×
Most recent Utah stories