Estimated read time: 2-3 minutes
This archived news story is available only for your personal, non-commercial use. Information in the story may be outdated or superseded by additional information. Reading or replaying the story in its archived form does not constitute a republication of the story.
Jed Boal and Mary Richards reportingAs you head out on the highway for fun this summer, you're bound to ride on segments of road in need of repair.
Don't worry. The Utah Department of Transportation (UDOT) understands. Its road builders say they know the condition of all of our interstates, highways, and state roads inch by inch.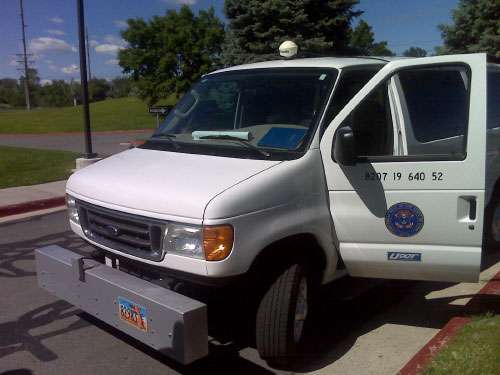 Keeping up with the costly repairs -- that's the challenge. UDOT pavement condition engineer Russ Scovil has a real feel for the surface of Utah's roads. He works with a specially-equipped van that travels the interstates; arterials, like Bangerter Highway and Redwood Road; and collectors, like 500 East and 6200 South.
His van is called a "high-speed profiler." Three lasers mounted on the van's front bumper measure how many inches off the ground the truck moves as it rolls along. It's done on the International Roughness Index, or IRI.
"We're capturing the roughness of those roads, or the smoothness, however you want to look at it. That's what we call ride quality," Scovil said. "[The lasers] give us the roughness of the road, which is the surface texture measured in inches per mile. That's the vertical difference that the laser catches as the van goes down the road," Scovil explained.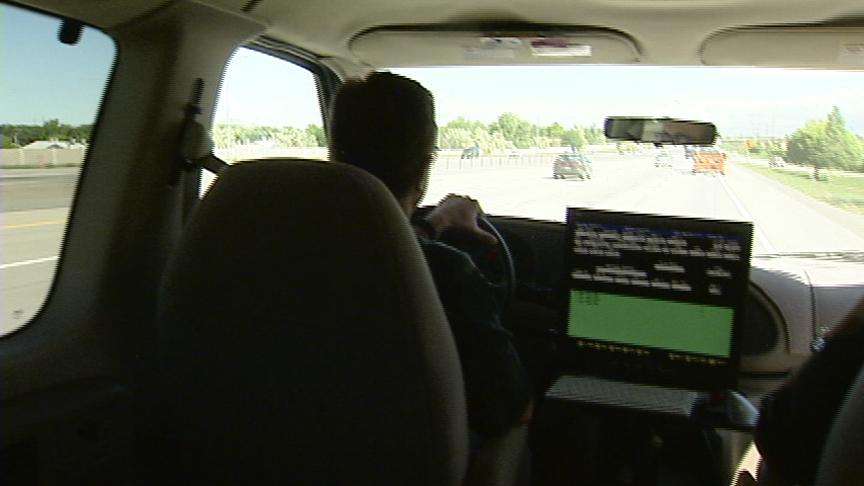 It picks up cracks, surface distress and ruts in nearly 6,000 miles of road. "It's what our customers feel in the seat of their pants when they drive down the road," said Tim Rose, UDOT's director of asset management.
The data goes to an onboard computer, which pavement engineers analyze and project managers use to prioritize repairs.
Rose says the outside lane on all of Utah's state roads is checked once a year. Crews then know which roads to smooth out. "It's cheaper, over the life cycle of the road, to maintain it in good condition than it is to let it deteriorate then rebuild it," Rose said.
Interstate quality today meets their goals, but other roads don't. "Our arterials and collectors have fallen below our goals and are trending downward," Rose said.
Surface quality on major roads is down. Rising oil prices make asphalt more expense, and UDOT's transportation costs are up too. As construction costs rise, crews repair fewer miles of road.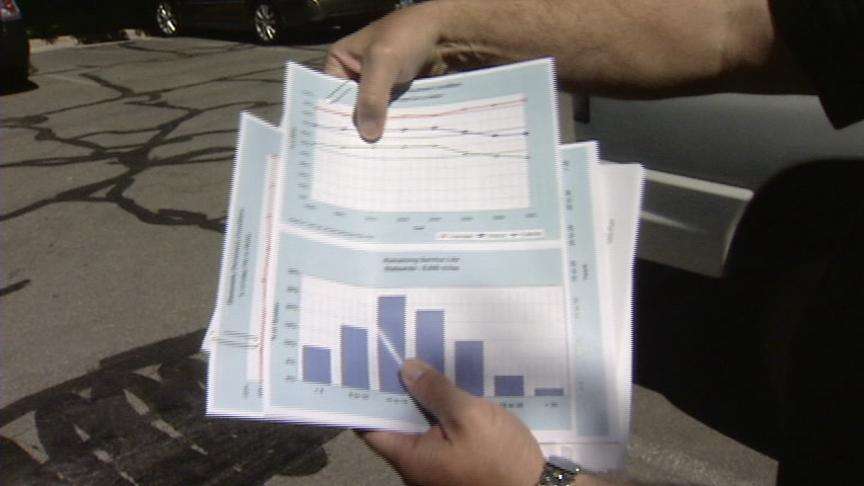 But UDOT is looking for solutions. "What can we do different? How can we stretch our money? What kind of treatment can we do to add life to the roads? We've got several people looking at that, and we're not quite sure where we're going to go with that right now," Rose said.
UDOT has had money to build new roads, like Legacy Highway, and add lanes to others, like I-80. Funding for pavement repairs remained steady, so as the costs go up, crews repair less road.
E-mail: jboal@ksl.com
E-mail: mrichards@ksl.com
×
Related links
Most recent Utah stories