Estimated read time: Less than a minute
This archived news story is available only for your personal, non-commercial use. Information in the story may be outdated or superseded by additional information. Reading or replaying the story in its archived form does not constitute a republication of the story.
Photo courtesy Orem Police Department
Randall Jeppesen reporting
An Orem family is cleaning up today after a teenager crashed his car into their house.
It happened yesterday afternoon.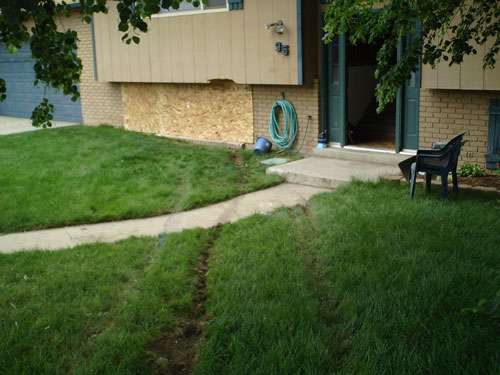 A teenager drove a car across Gina Cook's lawn and smashed right into her house. Cook's two young boys are still scared of their front yard.
Cook said, "We live at the bottom of the hill, so the teenager was probably, they say, going about 70 (mph)."
Cook's two boys were in the room directly above where the car hit, and they were thrown off a couch. Cook said, "We're glad nobody was hurt, and houses can be fixed. So, but it was kind of frightening at first, not knowing if the rest of my house was gonna come down."
Police said nobody in the home was hurt. The driver of the car was not hurt, but a passenger was taken to the hospital to be treated for cuts and bruises.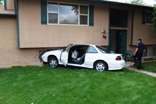 Police say the driver told them that the brakes didn't work, but an inspection of the car found the brakes were working properly.
The teenage driver was cited for reckless driving.
E-mail: rjeppesen@ksl.com
×
Most recent Utah stories