Estimated read time: 2-3 minutes
This archived news story is available only for your personal, non-commercial use. Information in the story may be outdated or superseded by additional information. Reading or replaying the story in its archived form does not constitute a republication of the story.
SALT LAKE CITY — Rumors of a "PayPal pill" turned out to be premature, but the future of protecting personal and financial information may still lie close to the human body.
Specialists in the fields of biometric security and computer forensics told KSL fingerprints and retina and iris scans are likely to become a regular component of "two-factor authentication" security systems in the years to come.
"You think about it, it's a very secure future, right?" noted VLCM director of security Nate Stephenson. "Nobody can copy your finger. Nobody can copy your eye. Nobody can copy the veins and the heartrate that you have that's unique to you."
Paired with other existing security keys or components, Stephenson described the combination with biometrics as the "way of the future" in security.
Stephenson said VLCM, a Salt Lake-based IT solutions provider that offers consultation on the emerging tech, waded into the market of physical security and biometric systems in recent years and has seen first-hand the growth in business interest in biometric security.
"It's taking off like I couldn't believe," Stephenson said. "In the last year, I think it's huge. We're talking to 10 or so customers on a daily basis about physical security and I'd say a good seven of those are asking about biometrics."
A recent report from Juniper Research projected exponential growth in the download of biometric authentication applications alone, from 6 million this year to 770 million per year in 2019.
Stephenson observed the technology has already surfaced in everyday life, including in smartphones, video game systems and even at the gym.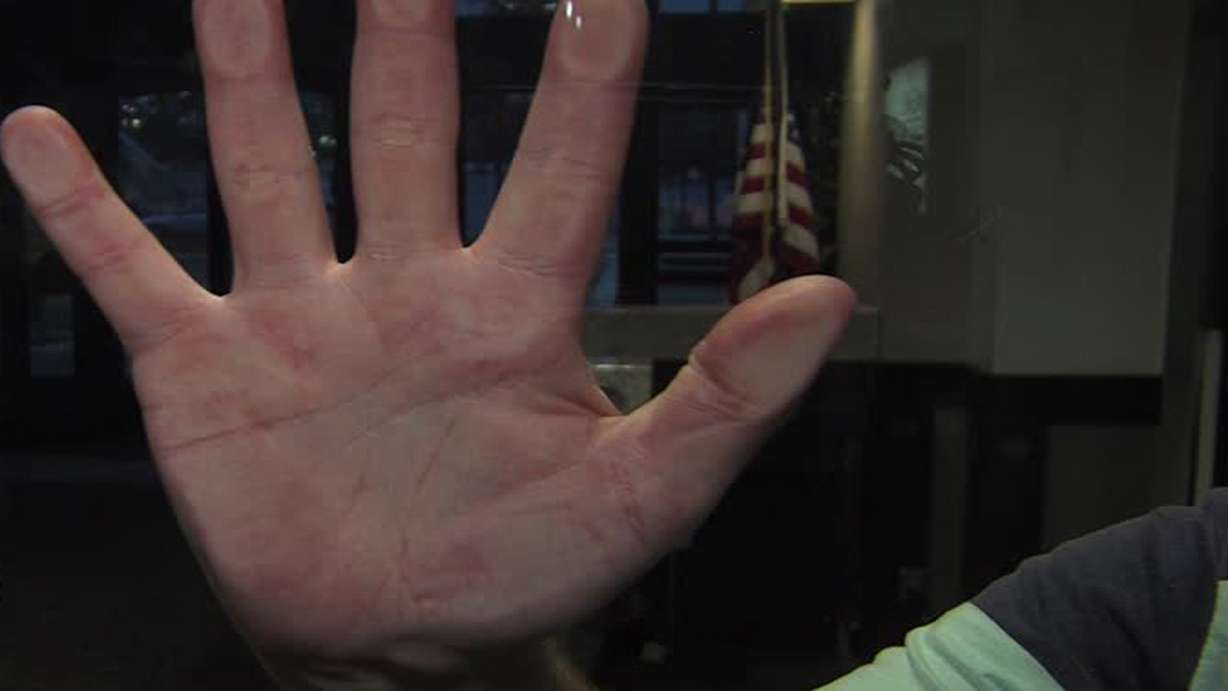 "You go to the gym, you type in a phone number, the phone number says 'Nate Stephenson,' right?" he said. "But then what do you do? You scan your finger and by scanning your finger it matches with me – you now identify you really are Nate Stephenson."
Trent Leavitt, co-founder of Orem-based Decipher Forensics, also acknowledged the growth of biometric security.
"We've seen it in the movies forever, but there are companies that do actually require that. And what you're seeing is more small companies going to factors like that to protect their information," he said.
Passwords, according to Leavitt, are increasingly becoming less effective on their own.
"Breaking passwords is not hard for someone that has a decent piece of hardware and a $1,000 piece of software," Leavitt said. "We break passwords for law enforcement agencies, we break encryption for law enforcement agencies. It's an everyday thing for us."
Leavitt cautioned though biometrics add to security, nothing is foolproof.
"With every type of security that comes out, there's always the exploit to it," Leavitt said. "You're always going to have people trying to prove something's not that great."
×
Photos
Related stories
Most recent Utah stories