Estimated read time: 4-5 minutes
This archived news story is available only for your personal, non-commercial use. Information in the story may be outdated or superseded by additional information. Reading or replaying the story in its archived form does not constitute a republication of the story.
This story is sponsored by Harmons. Want to talk to us in person? Stop by your local Harmons today for fun, friendly food advice.
This weekend, it's all about Mom. Mother's Day is the one day of the year where she gets to be pampered.
Take the time to show your mom how much you love her by making her a delicious breakfast on Sunday morning. She'll appreciate it more than you know.
Waffles - been there. Pancakes - done that. Try mixing things up a little this year with a delicious homemade crepe recipe. Crepes are really versatile and are a great way to get kids to cook (with adult supervision of course).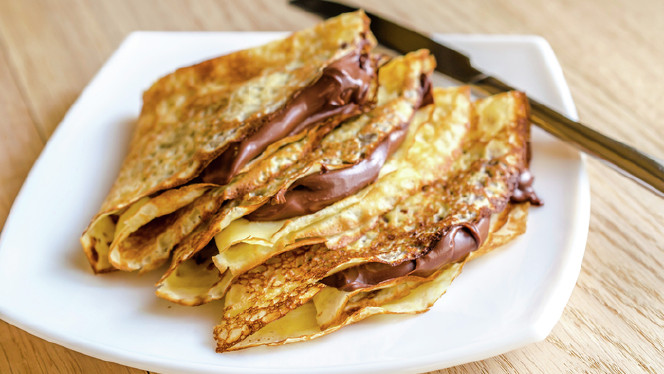 Photo credit: iStock
Crepes can me made sweet and filled with a variety of delicious ingredient such as Nutella, jam, berries, bananas, honey and lemon and more.
If you'd prefer to go the savory route, you can fill them with diced chicken, cheese, ham, asparagus, broccoli…the list goes on.
My favorite crepe recipe is one that I adapted from the San Francisco Chronicle:
Classic Crepes
Serves 8
Ingredients
2 tablespoons butter plus 1 teaspoon
1 cup all-purpose flour
2 tablespoons granulated sugar
1/2 teaspoon salt
About 2/3 cup milk
2 tablespoons water
3 eggs
Directions
1. In a small bowl, melt the butter in the microwave.
2. In a medium bowl or glass measuring cup, add the flour, sugar and salt. Stir to combine.
3. Add the milk, water and eggs and stir until blended. Pour the mixture through a strainer into a smaller bowl or glass measuring cup. Add the butter and stir until blended. Add more milk, if needed. Batter should be thinner than pancake batter.
4. In a medium nonstick frying pan or crepe pan over medium-high heat, melt 1 teaspoon butter.
5. Add 1/4 cup or 1/3 of a cup of batter to the pan and immediately swirl the pan so the batter covers the bottom of the frying pan. Let cook until the edges begin to come away from the edges of the pan, or become lightly golden, about 2 minutes.
6. With a heatproof rubber spatula, flip the crepe over to continue cooking on the second side, about another 2 minutes.
7. Transfer to plate and fill with fillings of your choice (or use one of Harmons Chef Aaron Ballard's delicious filling recipes below).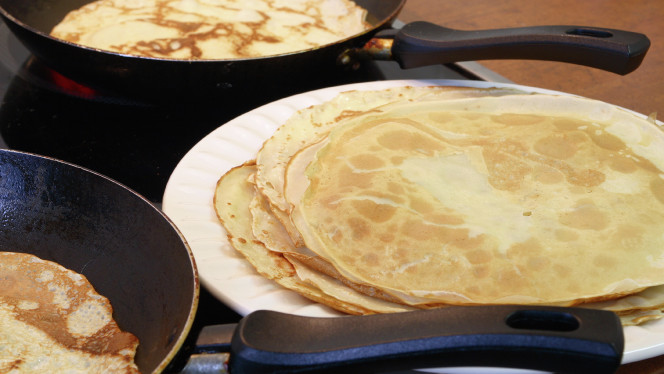 Photo credit: iStock
Creamy Chicken Crepe Filling
Chef Aaron Ballard
Serves: 8
Ingredients
6 tablespoons butter
3/4 cup white wine (may substitute with Fre non-alcoholic wine, or white whine vinegar and water)
1/2 lb. chopped mushrooms
1 lb. cooked chicken breast cut into strips
2 teaspoon fresh thyme
4 tablespoons flour
1 1/2 cup heavy cream
Directions
1. Heat butter in a large skillet over medium-high heat. Add chicken and thyme; sauté for a few minutes. Remove chicken and sweat mushrooms until soft.
2. Add chicken back to pan and add the wine until it reduces to demi sec. Add flour until it forms a paste and add heavy cream; cook until it thickens to consistency of gravy.
Salt and pepper to taste and serve.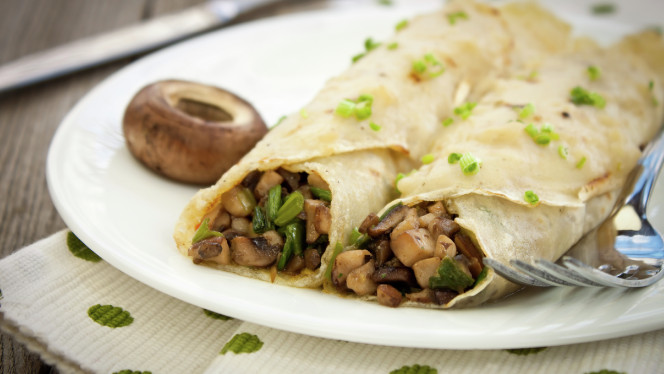 Photo credit: iStock
Sweet Berry Crepe Filling
Chef Aaron Ballard
Serves: 8
Ingredients
1 cup raspberries
1 cup blueberries
2 cups of strawberries
1/2 cup sugar
1 tablespoon mint, chopped
2 teaspoons lemon zest
1 teaspoon lemon juice
Directions
1. Slice raspberries in half. Clean tops off of strawberries, cut in half and then in slices.
2. In a bowl, combine all the ingredients and let sit of twenty minutes until sugar has dissolved and turned to syrup.
3. Serve inside of the crepe with Crème Chantilly on top.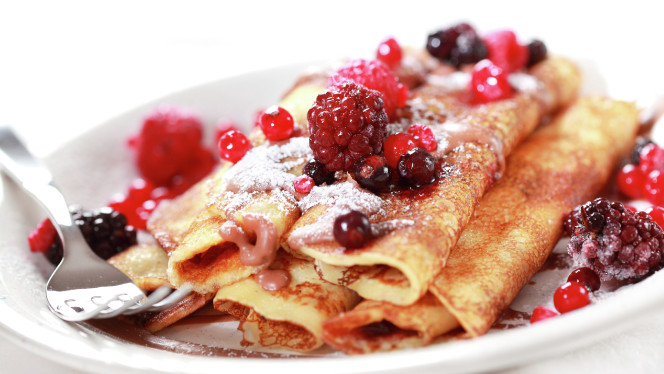 Photo credit: iStock
Crème Chantilly
Serves 8
Ingredients
½ cup heavy whipping cream
Dash of vanilla
3 tablespoons baker's sugar
Directions
1. Whip chilled cream with sugar and vanilla until if forms stiff peaks. Serve on top of sweet crepes.
This Mother's Day we have everything to make your mom smile. From beautiful bath products from Utah's own Soap Lady, to cooking classes, to stunning floral arrangements crafted by our talented floral designers, we have something for every taste and budget.
Order your flowers by 5:00 p.m. on Friday for guaranteed delivery on Saturday. Or stop by any of our 16 locations and pick out the perfect arrangement.
Check out our other Ask a Chef and Dietitian articles for great tips and recipes.
×
Most recent Utah stories