Estimated read time: 2-3 minutes
This archived news story is available only for your personal, non-commercial use. Information in the story may be outdated or superseded by additional information. Reading or replaying the story in its archived form does not constitute a republication of the story.
OGDEN — The leader of a nonprofit organization says she's saving thousands of gallons of water a month, but how she's doing it might be illegal.
Pamela Clark's battle with city hall started last year after she had artificial turf installed on the grounds of the Family Support Center of Ogden, located at 3340 Harrison Blvd.
Now, the organization's only chance of keeping the fake grass is a change in the city's ordinance.
Clark said the grounds at her building are cared for by volunteers, and an older sprinkler system was washing money down the drain. It took more than 170,000 gallons, or $1,200 a month, to keep the lawn watered, she said.
"We needed a solution that not only didn't require a lot of water, but didn't require a lot of maintenance," said Clark, executive director at the support center.
When a company offered to put in artificial grass, it seemed like a pretty good solution.
"We didn't finish it before I got a citation from Ogden City saying that this was not an acceptable material," Clark said.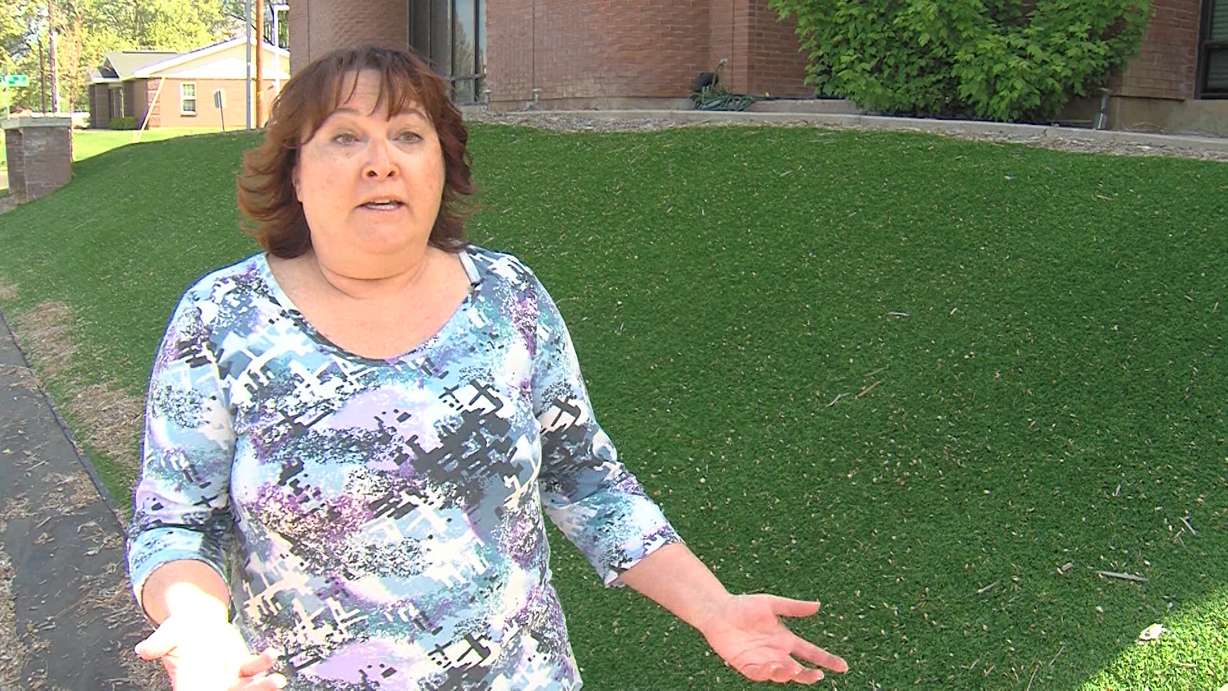 According to a city attorney, there were concerns about the amount of heat the turf can collect and how it might affect nearby shrubs and trees.
However, considering the state's current water issues and property owner rights, some city council members say a change to allow the plastic turf may be on the way.
"It seemed like there was support for it," said city councilwoman Amy Wicks. "There was just some concern about language of specific length."
Of course, artificial grass doesn't appear to be in high demand, and because fake turf is expensive, sod farmer Brook Olsen said most people prefer — and are better off — changing their watering habits.
"You can train lawns to survive (by) watering them a couple of times a week for longer periods of time," said Olsen, owner of the Sod Buster Turf Farm.
But for the director of a nonprofit charity, no grass at all could mean money better spent elsewhere: "It's about saving money," Clark said.
The Ogden City Council will take another look at a proposed ordinance change to allow artificial turf in a meeting Tuesday, May 12.
×
Photos