Estimated read time: 1-2 minutes
This archived news story is available only for your personal, non-commercial use. Information in the story may be outdated or superseded by additional information. Reading or replaying the story in its archived form does not constitute a republication of the story.
KATHMANDU, Nepal — Rescue workers in Nepal have worked hard to rescue any survivors they can from the earthquake that has demolished buildings.
Wednesday morning the workers found an infant who had presumably been trapped for 22 hours since a building fell. According to CNN, "The little boy, whose name is Sonit Awal, was reported to be in stable condition without any internal injuries, according to initial examinations."
According to Kathmandu Today, a Nepalese newspaper, the rescue team failed to notice the infant the first time they searched the area. The rescue team assumed the baby didn't survive. However, hours later the baby was heard crying through the wreckage and rescue workers found the infant.
CNN added that they hadn't confirmed Sonit's rescue, but the published pictures showed the infant covered in dust in the arms of Nepali rescue workers.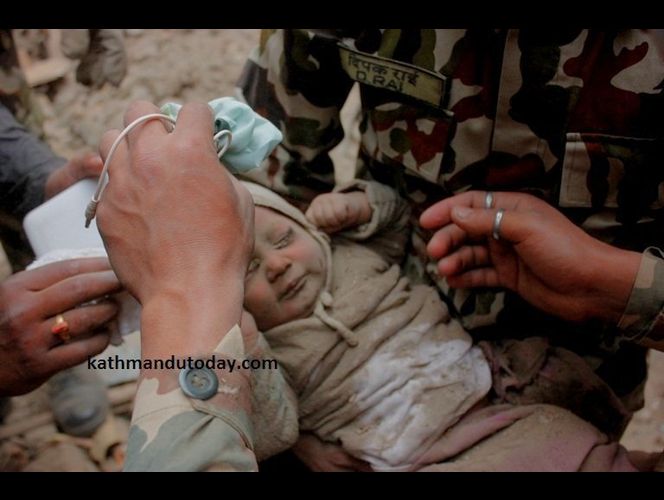 Photo credit: KathmanduToday.com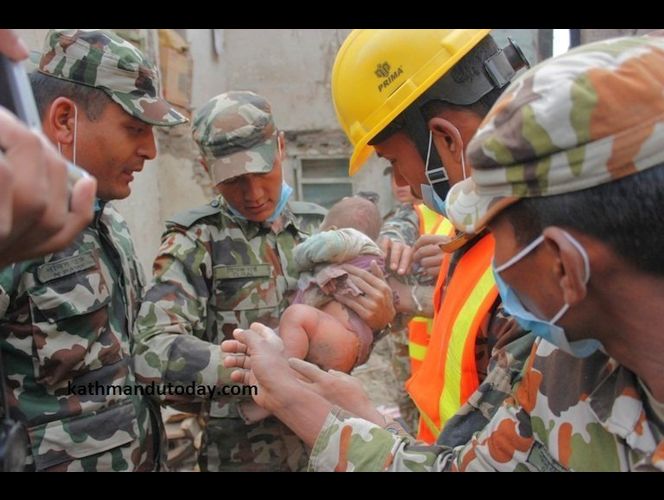 Photo credit: KathmanduToday.com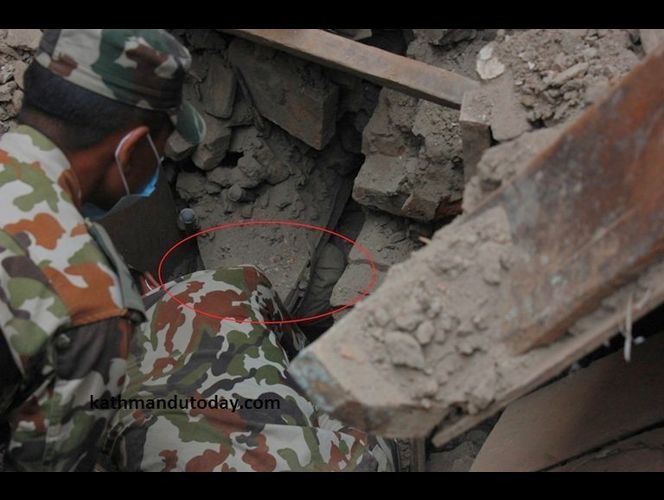 Photo credit: KathmanduToday.com
Contributing: Jethro Mullen and Elizabeth Joseph, CNN
×
Photos