Estimated read time: 2-3 minutes
This archived news story is available only for your personal, non-commercial use. Information in the story may be outdated or superseded by additional information. Reading or replaying the story in its archived form does not constitute a republication of the story.
Andrew Adams and AP reporting It's the latest unwanted milestone for drivers during tough economic times: $4-a-gallon gasoline.
At the Sinclair Station on State Street and 4800 South in Murray, unleaded regular is going for $4 a gallon. Other locations in the Salt Lake Valley are approaching that amount.
Diane Goodman was looking for middle-grade gasoline for her truck this morning. She got out, looked at the prices and got back in.
"Of course I'm not going to pay $4.10 for what I need," she said. "I can get it cheaper elsewhere."
But economist Jeff Rubin says we should get used to it.
"I think this is only the beginning. We could easily see $4.50-a-gallon gasoline with these same oil prices, this year," he said.
"This isn't a spike. This isn't someone turning off the tap. This is a fundamental imbalance between demand and supply. A couple of Memorial Day weekends from now, we could be looking at $7-a-gallon gasoline," he explained.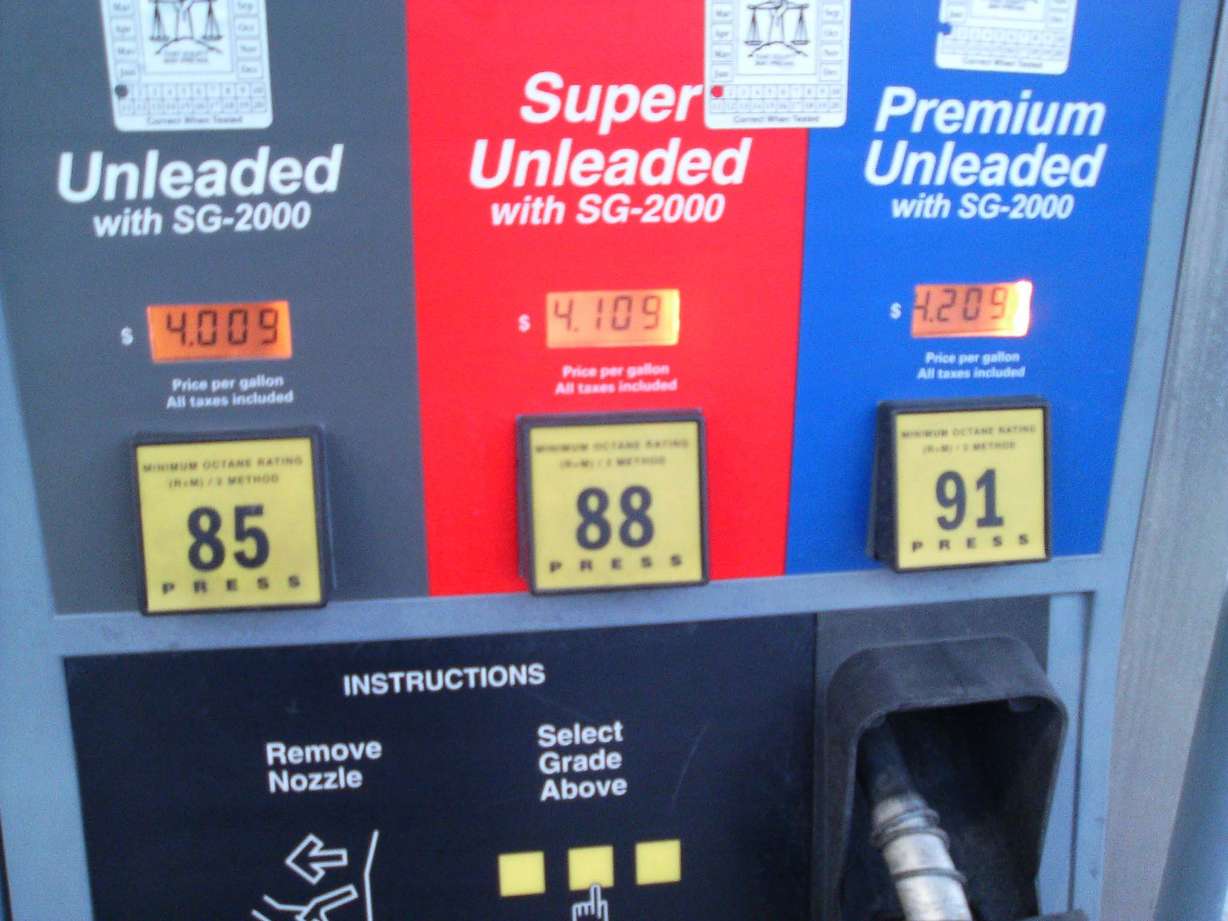 In Southern Utah, gasoline prices are even higher. For example, Utahgasprices.com reports the going rate in Blanding is as much as $4.19 for a gallon of regular unleaded.
AAA's daily Fuel Gauge report puts the nationwide average price of regular unleaded gasoline at $3.96 cents a gallon this morning. That's a penny more than yesterday. The average for premium is also up a penny, to a whopping $4.36 a gallon.
The continued runup comes even as the price of crude oil continues a decline that began with a $4.41-a-barrel retreat yesterday.
Analysts say a stronger dollar and falling demand outweighed an unexpected drop in U.S. stocks of crude.
Analysts say an investigation of U.S. oil markets, with a focus on possible price manipulation may also have contributed to oil's declines.
E-mail: aadams@ksl.com
(The Associated Press contributed to this report. Copyright 2008 by The Associated Press. All Rights Reserved.)
×
Most recent Utah stories