This archived news story is available only for your personal, non-commercial use. Information in the story may be outdated or superseded by additional information. Reading or replaying the story in its archived form does not constitute a republication of the story.
SALT LAKE CITY — The University of Utah is looking to change everything about being a student entrepreneur and is looking for the 400 best students to kick off a new project.
The U. is creating a living environment that will be all encompassing for students who want to open a business. At Lassonde Studios everything that these students/business owners will need will be there, they will be able to eat, sleep and breathe the work they do.
The one-of-a-kind college is specially designed for student entrepreneurs and aims to take applied learning to a whole new level.
Soon a construction site in the middle of the University of Utah campus will transform into the Lassonde Entrepreneur Institute.
"We're really going to create a 24-hour immersive learning experience," said the institute's Troy D'Ambrosio. "We have these really unique micro-rooms which are inside of a big open area."
It will include micro-pod living spaces for students to sleep in.
"Four hundred lucky students will get to live in this learning, living environment," D'Ambrosio said.
The rest of the building is all business — literally.
"Space where students can launch their companies and run them out of here for a period of time while they're still students, and actually get their business up and running," he said.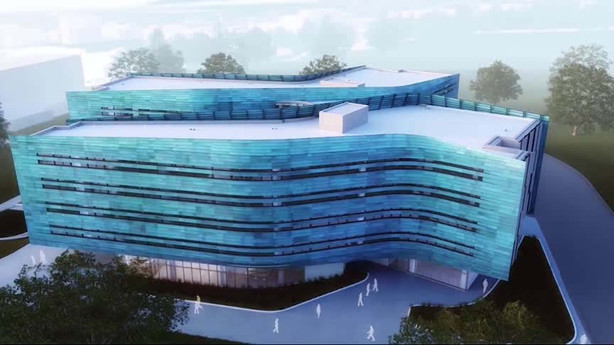 The $45 million institute will be dedicated to all students to work with the selected student entrepreneurs like Alex Carr, to help bring their ideas to life.
Carr is a junior at the U. and is studying design. He's also a very successful entrepreneur — the creator and founder of Char-Poles. He calls it the Swiss army knife of ski poles.
"We can't keep them stocked," he said. "As soon as they land, they ship out."
From thumbing through his first design sketches to seeing where he is now, Carr said he has his school to thank for his success.
"I owe everything to the University of Utah for this," he said.
But right now this is Carr's on-campus workspace for his company. He's anticipating a positive reply from his application into the program.
"It really is a pretty incredible opportunity for any student," he said. "I just hope to be one."
The building will be ready for those 400 lucky student innovators and entrepreneurs to move in by fall 2016. The institute is also offering $3 million worth of scholarships.
×
Photos